It was recently reported that "State support for students at Arizona's three public universities has fallen by 53.8 percent since 2008, more than three times the national decline over the same period, according to a new report." Arizona cuts to college student support still among steepest in nation: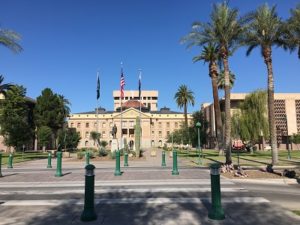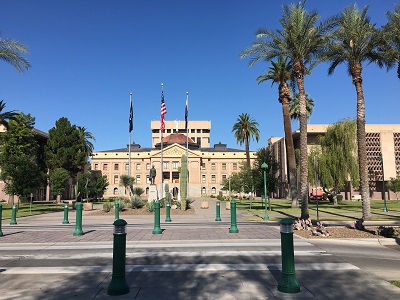 The Center on Budget and Policy Priorities said the Arizona cuts were the most extreme example of a national trend that has seen a total reduction in state aid of nearly $9 billion over the 10 years, as states scrambled to close budget gaps caused by the recession.
Despite efforts by states in recent years to reverse the trend – including in Arizona, where state support per student rose 4.25 percent last year – the report's authors said they worry that those increases are slowing down.
"The clear majority of states have been reinvesting and that has been a broad trend over the past few years," said Michael Mitchell, a senior policy analyst at the CBPP, in a call on the Wednesday report.
"But there are indications that we can see that this reinvestment is trailing off and the amount of reinvestment that we've seen over the past few years just hasn't been enough to make up for the drastic magnitude of cuts over the time period we're looking at," he said.
Those cuts average 16 percent per student nationally since 2008, the report said.
Arizona's 53.8 percent reduction was largest in the nation, with Louisiana next-closest with a 44.9 percent reduction. In terms of an actual dollar reduction, however, Arizona's per-student cut of $3,450 was fourth-highest, behind Louisiana, New Mexico and Alabama.
While the cuts have been partially offset by increases in federal aid – an average Pell grant grew 23 percent during the period – steady increases in tuition continue to make college unaffordable for many, according to the report.
"We have seen increases in federal student aid, but in states where tuition costs have increased rapidly those additional federal investments have not kept up with rising college costs," Mitchell said. "The net cost of attendance has increased even for low-income students at four-year colleges.
Our lawless Tea-Publican legislature, which is regularly sued and is currently in court for its constitutional failure to adequately fund public education, is responsible for Arizona's 53.8 percent reduction in higher ed funding, the "largest in the nation."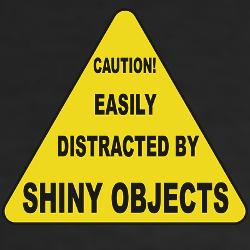 Enter Arizona Attorney General Mark Brnovich to create a "straw man" foil for our lawless Tea-Publican legislature and to distract and misdirect attention from the reduction in tax revenue side to focus on the rising tuition cost side (to offset the loss of  tax revenue). The goal is to muddy the waters ahead of an election year. AG sues Board of Regents over tuition-setting policies:
The Arizona Attorney General's Office is suing the Arizona Board of Regents for not adhering to a constitutional requirement that tuition for residents attending state universities be "nearly as free as possible."
Attorney General Mark Brnovich filed a complaint Friday with the Maricopa Superior Court questioning ABOR's formula for setting tuition rates, which considers factors he deemed "necessarily incompatible" with the Constitutional goal.
The intent is not to suggest an appropriate rate but rather to question that formula, setting this case apart – at least in Brnovich's eyes – from a 2007 Arizona Supreme Court ruling that found setting tuition was beyond the court's power.
Brnovich said ABOR provided the vehicle for the suit when the regents chose to extend in-state tuition to beneficiaries of the Deferred Action for Childhood Arrivals program, which, as was noted in the complaint, is slated to end in six months unless Congress intervenes.
That decision, he said, was enough to give his office standing to question tuition hikes.
"I realize that there is a broader and bigger question here," Brnovich said. "When we start talking about making education accessible to DACA recipients, the question then becomes why aren't we working on making it more accessible to everyone. Are we doing something that's consistent with the Constitution?"
By extending in-state tuition to DACA recipients, according to the complaint, ABOR left the state vulnerable to a federal law that would forfeit the ability to offer a discounted rate to residents and "instead would require all students, regardless of residency, to pay the same tuition charged to out-of-state students."
Brnovich's office alleges ABOR has raised tuition and fees at public universities 315 to 370 percent in the last 15 years, nine to ten times higher than the rate of inflation in that same period, according to the complaint.
In setting tuition rates, according to the complaint, ABOR considers factors including amounts charged by peer universities in other states and the availability of student loans and financial aid, "essentially concluding that if students can borrow enough money, ABOR is cleared to charge it."
Further, the complaint alleges the regents have misinterpreted "nearly free" to mean "affordable," focusing on what families can afford to pay and empowering the board to determine affordability.
And while Arizona's average tuition at its four-year universities has increased more than 300 percent, according to the complaint, the nationwide average has climbed by about 100 percent.
According to the suit, tuition increases at Arizona State University, the University of Arizona and Northern Arizona University occurred "in lockstep…to prevent any meaningful competition based on price," which the complaint classified as an abuse of ABOR's position.
The complaint also leveled criticism at higher tuition rates for students taking fewer credit hours and the imposition of fees for expenditures unrelated to instruction, like athletics and health.
The Arizona Bord of Regents (ABOR) is a constitutionally created body corporate. Article 11, section 5, Arizona Constituion. ABOR is the governing body of Arizona's public university system, providing policy guidance to Arizona State University, Northern Arizona University, the University of Arizona and their branch campuses.
The Governor of Arizona appoints eight volunteer members for staggered eight-year terms; two students serve on the Board for two-year appointments, with the first year being a non-voting apprentice year. The Governor and the Superintendent of Public Instruction serve as voting ex officio members. The ABOR provides "policy guidance" and oversight to the three major degree-granting universities, as provided for by Title 15 of the Arizona Revised Statutes.
While ABOR has the power to set tuition rates at the state universities, it does not have the power to tax, like public school districts. The taxing power belongs to the Arizona legislature, and ABOR must rely on tax revenues appropriated for higher education by the legislature in setting tuition rates.
The constitutional provision for which AG Brnovich is suing ABOR actually is a directive to the Arizona legislature. Our lawless Tea-Publican Arizona legislature routinely violates two provisions of the Arizona Constitution out of ideological opposition to government, public education, and taxes (post has been updated for clarification):
Article XI, Section 6: The university and all other state educational institutions shall be open to students of both sexes, and the instruction furnished shall be as nearly free as possible. The legislature shall provide for a system of common schools by which a free school shall be established and maintained in every school district for at least six months in each year, which school shall be open to all pupils between the ages of six and twenty-one years.
Article XI, Section 10.  The revenue for the maintenance of the respective state educational institutions shall be derived from the investment of the proceeds of the sale, and from the rental of such lands as have been set aside by the enabling act approved June 20, 1910, or other legislative enactment of the United States, for the use and benefit of the respective state educational institutions. In addition to such income the legislature shall make such appropriations, to be met by taxation, as shall insure the proper maintenance of all state educational institutions, and shall make such special appropriations as shall provide for their development and improvement.
See generally:
Article IX, Section 3: The legislature shall provide by law for an annual tax sufficient, with other sources of revenue, to defray the necessary ordinary expenses of the state for each fiscal year. And for the purpose of paying the state debt, if there be any, the legislature shall provide for levying an annual tax sufficient to pay the annual interest and the principal of such debt within twenty-five years from the final passage of the law creating the debt.
Our lawless Arizona legislature has for years been in violation of the Arizona Constitution because: (1) it is failing to provide for the cost of public education, and (2) it refuses to raise taxes sufficient "to defray the necessary ordinary expenses of the state for each fiscal year."
The lawsuit that AG Brnovich filed against ABOR more properly should have been brought against our lawless Tea-Publican legislature (it would be dismissed under the "political question" doctrine, just as the lawsuit against ABOR was dismissed in 2007).
Moreover, the AG's reliance on the DREAMER tuition set by ABOR belies the true motivation for this lawsuit. AG Brnovich wanted to get out in front of a pending lawsuit threatened by disgraced and recalled former Senate President Russell Pearce set to be filed on Monday if the AG did not file the lawsuit. Russell Pearce and Judicial Watch ask AG Brnovich to sue ABOR for violating the law or we will. AG Brnovich is doing the bidding of Arizona's most notorious anti-immigrant racist. He expanded the scope of the claim against ABOR to make it more palatable to a public suffering under the weight of higher tuition.
The goal to muddy the waters ahead of an election year is already working with at least one Arizona Republic columnist, Laurie Roberts. Roberts: Brnovich sues Regents over outrageous tuition costs (finally):
No doubt, universities will blame the state Legislature for the need to massively hike tuition. Indeed, the Legislature has slashed per-student state funding for universities by 63 percent over the last 10 years, according to the Joint Legislative Budget Committee. But in that same time, the Regents have increased tuition and mandatory fees by 90 percent (at ASU) to 121 percent (at U of A).
So, not buying that excuse. And neither is Brnovich. (And neither should you.)
For someone who has railed against our lawless Tea-Publican legislature for its failure to adequately fund public education in Arizona, she sure is easily distracted by a bright shiny object.
This is not to say that ABOR has not set tuition rates unreasonably high, it has. (Remember that GOP Governors Jan Brewer and Doug Ducey appointed this board). But this is a political question that the Arizona Supreme Court has already ruled it is without power to decide. Brnovich is likely to get a favorable ruling on the Proposition 300 argument regarding DREAMER tuition, but the rest of his claims –which are window dressing to create a distraction and misdirection from our lawless Tea-Publican legislature ahead of an election year — are unlikely to be addressed by the Court.