I will be going to meet (virtually, but still…) Andrew Yang and the LD25 Yang Gang in a fundraising event for AZ's own Suzanne Hug for House this Friday at 5pm. Seldom does a nationally recognized figure like Yang reach down into a state legislative district to endorse and support a candidate. Come find out why he chose Suzanne!
Suzanne is taking on two of the wiliest critters from Arizona's own GOP swamp, Speaker of the House Russell "Rusty" Bowers, and Rep. Michelle Udall, who are burrowed deep into their solidly red district. This is a winnable race with the right single-shot Democratic candidate. But Suzanne needs your financial support to pull this off! Please considering attending, too, the entry fee is just $10!
Here is how Suzanne did in the primary. You can see that she pulled more votes in the primary than did Udall, despite there being no competitive race among the Dems: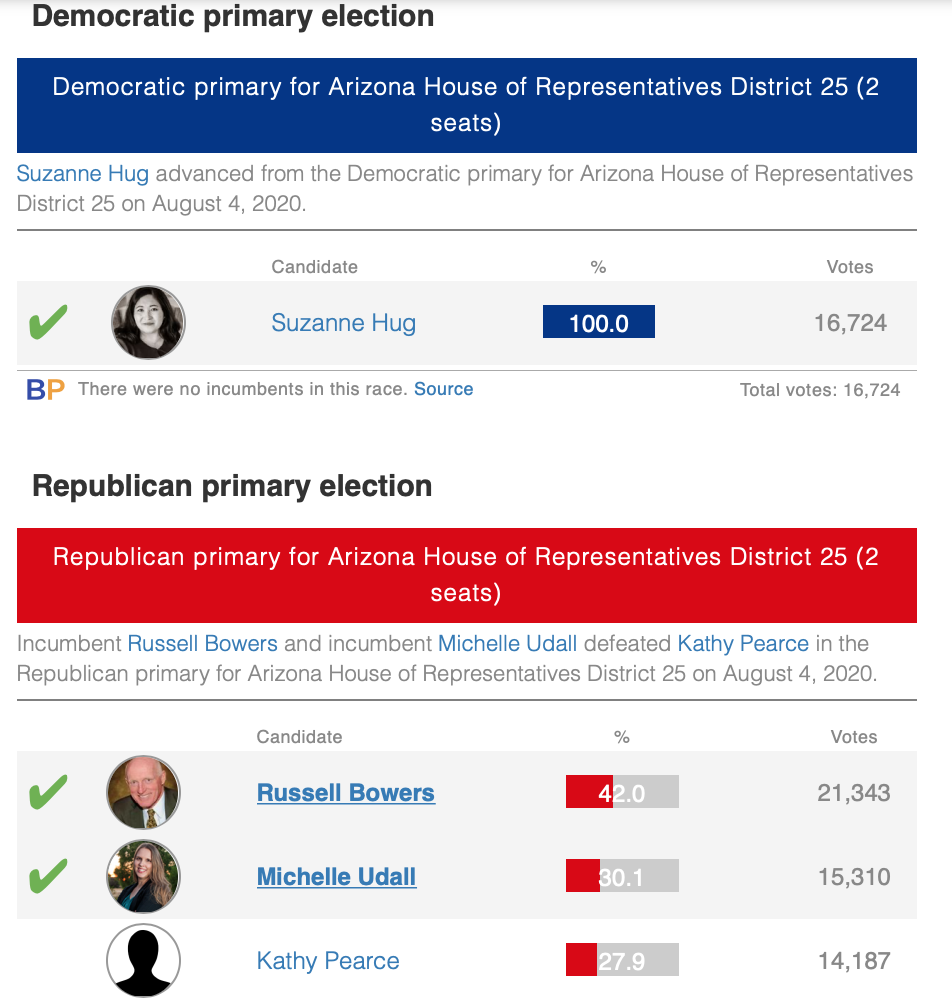 It is a positive sign, but this is a VERY tough district and a big lift for Democrats to win a seat. We will need a massive turn out and a big swing of Others (Independents and No Party Preference) to the Dem ticket to pull it off, but it CAN be done.


We've single shotted this district in the past and haven't won, but in this election year, in this suburban/urban district, with this President at the top of the ticket, Suzanne might have what it takes. If she has the resources! Join us, meet Andrew, and chip in. What do you have to lose?
At the very least we help to get a progressive message out to the voters of LD25, which is where political change begins. We have to take on tough districts like this one to provide a real challenge to the orthodoxy and propaganda of the right, and Suzanne is an excellent messenger. Join us! And if you can't make it Friday, consider a donation to Suzanne's campaign.