Voting rights groups filed an appeal on Friday from the order of a judge of the U.S. District Court for Kansas,  ordering federal election officials to help Kansas and Arizona enforce state laws requiring new voters to provide documentation proving their U.S. citizenship. Voter rights groups appeal Kan. citizenship ruling – Salon.com: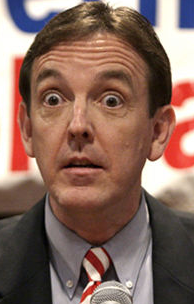 A court filing sent to the 10th U.S. Circuit Court of Appeals challenges a ruling earlier this month by U.S. District Judge Eric Melgren in Wichita. Melgren had ordered the U.S. Election Assistance Commission to immediately modify a national voter registration form to add special instructions requiring proof of citizenship for Kansas and Arizona residents.
The appeal was filed by more than a dozen voting rights groups and individuals who had earlier intervened in the case on behalf of the election commission. They include the League of Women Voters of the United States, Project Vote Inc., Inter Tribal Council of Arizona, Common Cause, Arizona Advocacy Network, League of United Latin American Citizens Arizona, Southwest Voter Registration Education Project, Chicanos Por La Causa and others.
While the documents filed Friday do not specify the grounds for the appeal, the national president of the League of Women Voters, Elisabeth MacNamara, said the U.S. Supreme Court has already found that the National Voter Registration Act pre-empts state law requiring documentary proof of citizenship, and that Melgren's ruling is contrary to the Supreme Court decision handed down last year. [Arizona v. Inter Tribal Council of Arizona, Inc.]

"What we believe the judge got it wrong and the judge did not follow the roadmap set out by the Supreme Court in making this decision," MacNamara said.
* * *
The appeal is not expected to have any impact on the 2014 elections, unless the 10th Circuit issues a stay of Melgren's order.
I would dispute this last assertion. Arizona Secretary of State Ken "Birther" Bennett has threatened to set up a dual balloting system, based upon the voter registration form used by the voter. He has no legal authority to do this: it is a violation of the equal protection and privileges and immunities clauses of the 14th Amendment, and the rights of U.S. citizens who are Arizona residents who are qualified to vote. It will only lead to further litigation if this "Tenther" insists on violating the constitutional rights of U.S. citizens who are Arizona voters because of his Neo-Confederate "states rights" temper tantrum.
Note: This appeal is filed by the intervenors in this case. The federal Election Assistance Commission has not filed an appeal, as yet.