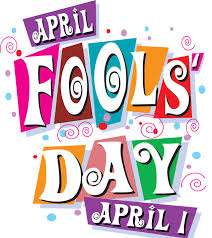 One of the stupidest "holidays" ever is today — April Fools Day, April 1. I really don't understand why this ridiculous "holiday" persists.
But I will play along with this April Fools Day prank from David Fitzsimmons of the Arizona Daily Star, for all those haters who send hate mail to the "Red Star" (the Star hasn't been a liberal newspaper since Lee Enterprises purchased the newspaper), and threats to Fitz. The haters must have been overjoyed with this announcement today: Fitz retiring — Psych!
Fitzwire–Arizona Daily Star cartoonist and columnist David Fitzsimmons, announced yesterday he will be retiring and leaving Arizona. "I'll be 60 in August. It's time I enjoyed my life. I want to enjoy my kids and travel a little. After more than 7, 500 cartoons without a break I'm fried. "
"January 1, 2016 would have been my 30th year at the Arizona Daily Star.  I loved every minute of it and I will miss Tucson greatly. The rest of the state? No so much. After decades of watching this state being run into the ground by loons and nitwits I can't stomach the fact it still belongs to the crazies and the wing nuts. It's embarrassing. I give up. It's time to quit. I'm finished."
President and publisher Chase Rankin said, "Fitz will be missed."
Fitzsimmons is moving to Minnesota to be near his first love, Garrison Keillor. He also looks forward to living in a state that values education, has a billion dollar surplus, and, thanks to climate change, will be temperate year 'round by 2020.
"I'm done with spending half a year in a solar oven. Give me a cool mountain lake and a sweet breeze and I'm happier than a writer writing an April Fools Day blog."
Linda Ronstadt could not be reached for comment.