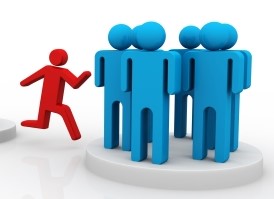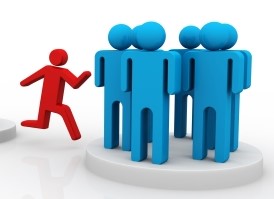 It was not what I expected to hear. I was out canvassing one hot afternoon for Ann Kirkpatrick and Kyrsten Sinema when a man answered the door and said he was a Republican. I was politely backing away when he asked to see the literature I was holding.
"I'm going to vote Democratic this year to put a check on Trump," he explained, to my surprise.
I recounted the story to another Democratic Committeeperson, and she said she had a similar experience. She was canvassing and the guy at the door said he had never voted Democratic, but he would this year, because of Trump.
I wondered if it was a general phenomenon. Before you write this off as my wishful thinking, hear me out.
Clashing statistics
I wrote the article,  Republican ballot advantage is +9.4% — or 114,512 ballots just a few days ago. But just because you are a registered Republican doesn't mean you voted straight Republican on the ballot.
How does the ballot advantage square with polls showing Democrat Sinema leading Martha McSally by 5.4 to 8 percentage points? Similarly, Democrat Ann Kirkpatrick is leading Lea Marquez Peterson by 11 percentage points. The national Republican party even abandoned Peterson in CD2. This suggests that some people besides Democrats are voting for Democrats in the Congressional races.
To be sure, polls also show Republicans are building leads for GOP candidates for Governor, Secretary of State, Attorney General, and Arizona Treasurer.
Other signs
But there are other signs you don't see every day.
We must remember that Trump is widely unpopular. In Arizona, Data Orbital surveyed 550 likely general election voters and found that only 40.7% have a favorable of Trump and 51.3% have an unfavorable opinion. It stands to reason that some Republicans are also repelled by Trump's angry barking about immigrants, his repeated lies, and his bullying name-calling and insults.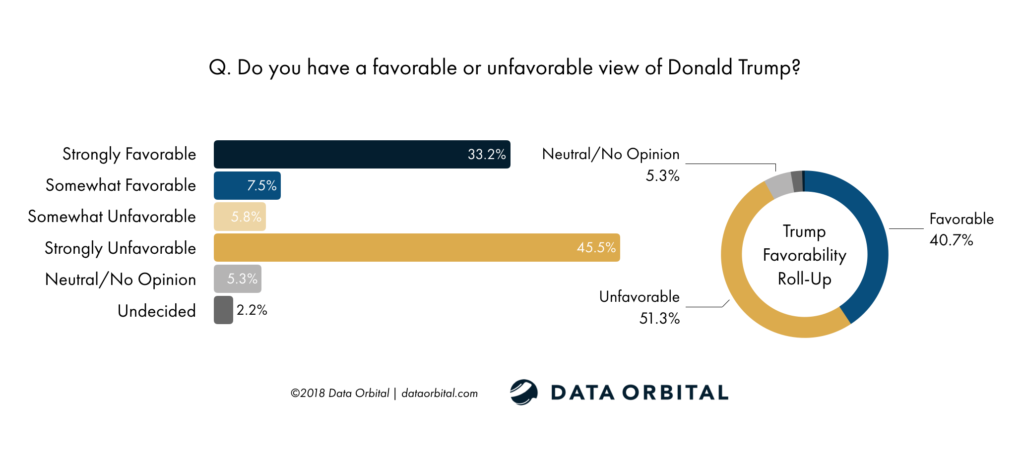 Then I discovered the trending hashtag on Twitter, #GOPVotingBlue. @JennaH572 tweeted, "Lifelong republican. Considered myself independent and voted 50/50. Changed my party affiliation to democrat this month. It felt like a radical show of resistance. I didn't want the slightest doubt that I stand against hate and discrimination in all forms."
@aninterestingd1 tweeted, "Used to be a Republican, even though I was against Trump. Then came Roy Moore, Helenski, child separation, and Kavanaugh. Now I'm a registered Democrat voting Democrat down ballot."
And then @simardswellness tweeted, "I was a moderate Republican for 30 years. Fiscally conservative but had more liberal views on Social issues. I left the Treasonous, lying, Criminal Republican party to join the Democrats. I voted early, most exciting vote I casted in my Adult life."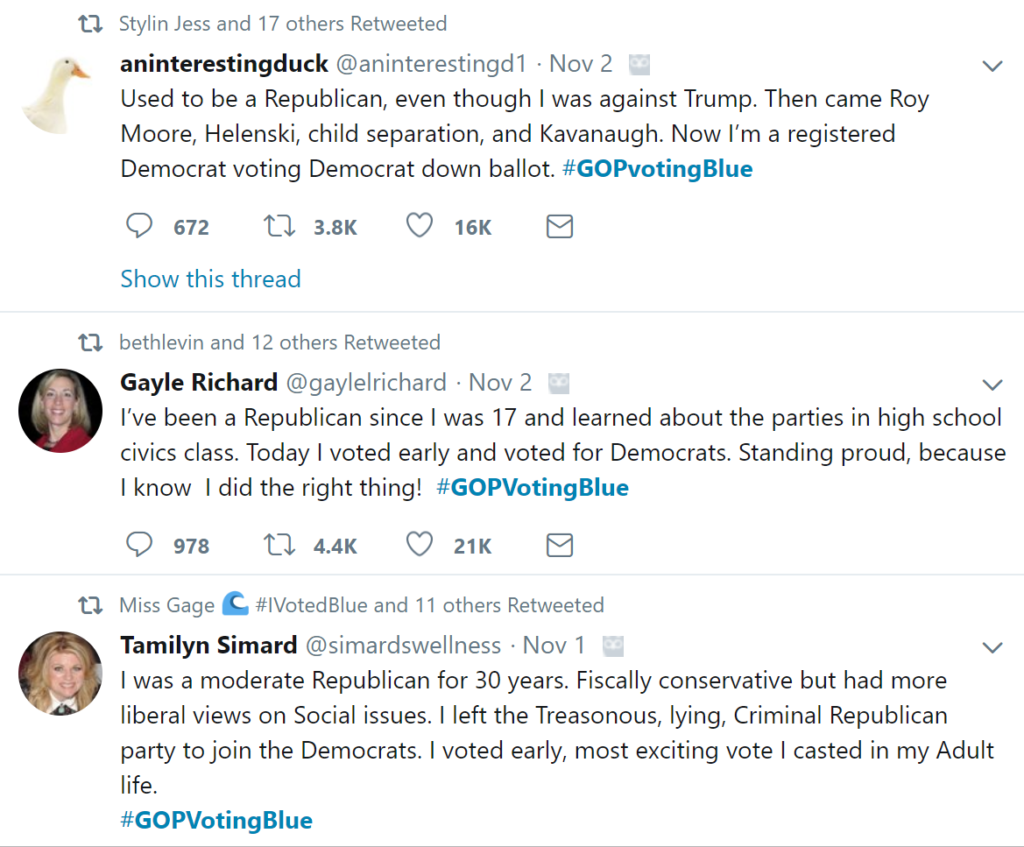 There are many more examples in #GOPVotingBlue. So there's something happening here. What it is ain't exactly clear, as the song says. Maybe I'm wrong about Republicans voting for Democrats. I've been wrong before.
But maybe Republicans are upset about Trump's tariffs that caused the stock market to wither this month. Maybe Republicans don't like the policy of breaking up families at the border. Maybe Republicans are anxious about the $1 Trillion deficit caused by Trump's tax giveaway.
Maybe they are voting for Democrats. Tell me what you think in the comments section.