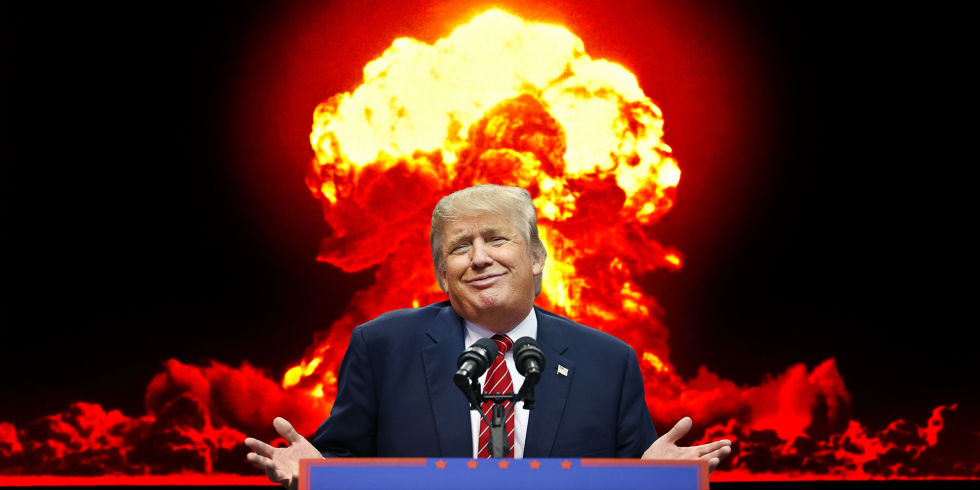 The refusal of Congressional Republicans to confront Trump is breathtaking.
By all appearances, they're the last – and most critical – domino that must fall in order for Trump to be removed. Many in the conservative media no longer will defend Trump. Yes, Fox News still is hanging on, as is Rush Limbaugh, but conservative journalists as a group largely have given up. And some, Joe Scarborough for example, are among Trump's harshest critics. The public has abandoned Trump as well. The latest poll on his approval rating, placing it at 36%, was taken before the Comey firing. And you don't see many former Republican office holders flocking to Trump's defense.
Yet, with few exceptions, Ryan, McConnell and the rest of the gang that control both houses of Congress have barely budged.
So, what would it take to move them?
Theoretically, as few as three Republican Senators with a shred of decency could make it happen. And there are possibilities: McCain, Flake, Corker, Collins, Murkowski, maybe even Burr.
Why three?
Because a group of three could hold Republican control of the Senate hostage. They would have far more than the leverage needed to force the Republican abandonment of Trump. The conversation of this "Gang of Three" with Mitch McConnell, whose wife I think still is a cabinet secretary, would be a simple one:
Gang of Three: Mitch, we've had enough. Either Trump goes or you do. We can make Chuck Schumer the majority leader. We'd  rather not, but priority number one for us is the removal of Trump from office. Everything else is secondary.
McConnell: But what about tax cuts for the one percent?
Gang of Three: Secondary, Mitch.
McConnell: But what about my wife? She's Transportation Secretary.
Gang of Three: Secondary, Mitch.
McConnell: But what about…
Gang of Three: Secondary, Mitch.
McConnell: Okay, you win.
McConnell, of course, is a big domino. Once he falls, the others, starting with Ryan, fall quickly thereafter.
Do three Republican Senators have the courage to take this step?
Of course not. It will never happen. Which should tell us how far gone things really are.