Above: Mark Brnovich is Arizona's Donald Trump (The Arizona Republic editorial, July 4 2015).
There is some conflicting reporting on what is happening to the U.S. Postal Service in Arizona.
The Arizona Mirror reported, Elections officials sound alarm: AZ vote by mail may be harmed by USPS changes:
Joe Cuccinotto, the president of the American Postal Workers Union's Phoenix chapter, said Arizona has thus far been spared the cutback of overtime hours, the removal of sorting machines and other changes, which he said have only been implemented in certain areas.
"Right now, we're keeping our fingers crossed because we're not impacted right now. Nothing has hit us yet here," he said.
But the Arizona Republic's E.J. Montini reports, Postmaster General Louis DeJoy needs to fix what he broke in Phoenix (and everywhere else):
DeJoy has now decided that he will pause in implementing some of the destructive policies he initiated.
We've seen it here in Phoenix. Earlier this week I wrote about how postal service employees in Phoenix told me that at least three mail sorting machines have been taken out of service at the Phoenix Processing and Distribution facility on Van Buren Street.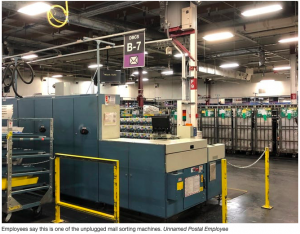 The postal workers said the sorting machines were taken offline and disconnected electrically in the last two weeks, and that more were scheduled to be decommissioned.
I've received photos of the idle machines. I contacted the postal service and asked about the sorting machines being shut down.
* * *
One of the employees who contacted me said that at least one of the sorting machines has been reconnected.
That's good.
* * *
I've also heard from Valley postal service employees that there are many aspects of the operation that were harmed by policies initiated by the postmaster and now are in need of repair. Not just sorting machines, but also things like postal delivery trucks that were meant to be repaired but haven't been, along with other issues.
About that "pause" DeJoy announced on Tuesday. Don't believe it. Axios reports, Pelosi says postmaster general won't commit to reversing USPS changes:
House Speaker Nancy Pelosi called out Postmaster General Louis DeJoy on Wednesday, saying his alleged suspension of operational changes and cost-cutting "is wholly insufficient and does not reverse damage already wreaked."
Pelosi said that a conversation with DeJoy revealed the USPS has no intention of replacing the sorting machines, mailboxes and other mail infrastructure that has already been removed. On Tuesday, DeJoy promised to halt changes until after the 2020 election, a move Pelosi criticized as "misleading."
"The Postmaster General frankly admitted that he had no intention of replacing the sorting machines, blue mailboxes and other key mail infrastructure that have been removed and that plans for adequate overtime, which is critical for the timely delivery of mail, are not in the works," Pelosi said in a statement.
And Forbes reports, Reports Of Dismantled USPS Sorting Machines Continue Despite DeJoy Announcing Halt: "A day after Postmaster General Louis DeJoy announced the temporary suspension of sharply criticized service changes amid widespread delays and mail-in ballot fears, reports continue to surface about mail sorting machines being dismantled and removed."
As E.J. Montini observes, "An attack on the postal service is an attack on democracy. And in a state like Arizona, where as many as 80% of its citizens cast ballots by mail, it's voter suppression – against everyone."
The Washington Post reports that At least 21 states plan to sue the Postal Service over service delays, threat to election:
At least 21 states planned to file lawsuits this week against the U.S. Postal Service and its new postmaster, Louis DeJoy, seeking to block service changes that have prompted widespread reports of delays and accusations of an intentional effort to thwart voters from mailing their ballots this fall.
The suits, including one filed Tuesday afternoon in federal court in Washington state, will argue that the Postal Service broke the law by making operational changes without first seeking approval from the Postal Regulatory Commission. They will also argue that the changes will impede states' ability to run free and fair elections, officials from several state attorney general's offices told The Washington Post.
Conspicuously absent from among these state attorneys general suing to enforce postal laws and to protect your right to vote safely and securely by mail is Arizona's Republican Attorney General Mark Brnovich.
Instead of suing to protect the Postal Service and to protect your right to vote safely and securely by mail, this Republican partisan hack is attacking Arizona's Democratic Secretary of State for having asked his office to investigate what is happening with the U.S. Postal Service in Arizona in order to ensure that Arizonans can vote by mail and have their ballots counted … you know, doing her job as the state's chief elections officer.
Howard Fisher reports, Attorney General's office accuses AZ election chief of undermining public confidence:
Arizona Secretary of State Katie Hobbs is being accused of undermining public confidence in the integrity of elections by a top aide to Attorney General Mark Brnovich.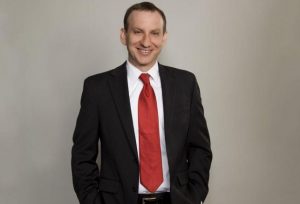 In an often sharply worded letter, Joe Kanefield [former general counsel to Gov. Jan Brewer and former state elections director] said Wednesday there's no basis for Hobbs' claims that President Trump and his administration are conspiring to undermine the timely delivery of ballots in Arizona. He called the complaint that Hobbs made "purely speculative," saying she provided no evidence.
"Making accusations of criminal misconduct by the president and other federal officials based on mere conjecture undermines the integrity of our elections," Kanefield said. And what makes it worse, he said, is that these are "coming from a 'trusted source' for election information," referring to the fact that Hobbs is the state's chief election official.
Yeah, 21 state attorneys general who take their oath of office seriously and are actually doing their job to investigate and to sue to stop voter suppression beg to differ with this Republican partisan hack. The lawsuits have already been filed.
The National Urban League, a Voting Rights Groups Say Postmaster General's Statement 'Does Nothing' to Fix the USPS and filed a lawsuit on Wednesday: "The National Urban League's 37-page filing in the U.S. District Court for the District of Maryland is the latest legal volleys against the long-planned revamp of the revered agency's "organizational structure." "The lawsuit accuses DeJoy of instituting "sweeping changes to the Postal Service's policies and procedures with the purpose and intent to sabotage mail-in voting in the upcoming 2020 national elections." And, the coalition claims, this action is expressly unconstitutional.
So serious people are taking this attack on the Postal Service seriously. The Republican partisan hacks in the Arizona Attorney General's office are not.
In a letter to Brnovich earlier this week, Hobbs pointed out that Louis DeJoy, the postmaster general, who took over the agency in June, implemented a series of changes, including eliminating employee overtime and removing some mail-sorting machines. DeJoy said these steps were necessary to make the agency financially sustainable, with its financial struggles exacerbated by the pandemic.
Hobbs argued that the changes, coming before the election, were a bid by the Trump administration to "sabotage" the postal service. And she argued it had to be seen in context with comments by the president that he would not support an additional $25 billion for the agency because it is designed to make it easier to have "universal mail-in voting," which Trump opposes and claims is subject to fraud.
All that, Hobbs said, leads to an "inescapable conclusion" there is a "coordinated scheme" designed to interfere with the ability of Arizonans to vote by mail. And that, she argued, violates a state law which makes it a crime to delay delivery of a ballot.
Kanefield, himself a former state elections director, said that the allegations by Hobbs, a Democrat, about coordination between Trump and DeJoy ignore a crucial fact: DeJoy was appointed not by the president but by the postal service's board of governors. Kanefield, a Republican like Brnovich, said DeJoy "does not report to the president."
Oh really? It seems DeJoy begs to differ. Trump met with Postmaster General amid mail-in voting attacks:
President Donald Trump met with United States Postmaster General Louis DeJoy at the White House last week amid his ongoing attacks on mail-in voting and ahead of DeJoy's meeting with House Speaker Nancy Pelosi and Senate Democratic Leader Chuck Schumer.
"It was a congratulatory meeting," White House deputy press secretary Judd Deere told CNN.
The meeting took place on August 3, Deere said. DeJoy met with Pelosi and Schumer on August 5.
Asked days later, August 9, in New Jersey about the Post Office's issues, Trump said he "didn't speak" to DeJoy and lauded him as "a very good businessman."
Nothing suspicious there. I'll bet it was a "congratulatory meeting," as in "thanks for undermining the Postal Service as I asked you to do."
Kanefield also pointed out that DeJoy announced Tuesday he was suspending his cost-cutting initiatives until after the election.
"Given that the allegations in your letter are without merit and are now moot, we will take no further action on your complaint," he wrote.
Dude, you really need to follow the news more closely. Axios reported (above), Pelosi says postmaster general won't commit to reversing USPS changes. And Forbes reported (above), Reports Of Dismantled USPS Sorting Machines Continue Despite DeJoy Announcing Halt. Now you just look like an ignorant fool.
There are Senate hearings scheduled for Friday, and House hearings scheduled for Monday. The "merit" of this complaint has yet to be established in those congressional oversight hearings from evidence to be presented to the committees by front-line postal workers, who have also been talking to reporters. Postal workers are sounding the alarm as mail sorting machines are removed from processing facilities. Citing 'customer concerns,' Postal Service says it will halt mailbox removals. This snotty letter from Kanefield is a bit premature.
Howard Fischer does not report if he ever asked Kanefield the critical questions: "Did the AG's office visit any postal facilities to see for itself what is going on?" And  "Did the AG's office speak to any line postal workers (not just managers) about what they are seeing in their jobs at the post office?"
I'd bet dollars to doughnuts that the answer to these questions is an unqualified "no." The AG's office never investigated, because it never intended to investigate.
Maybe E.J. Montini should refer those postal workers who have contacted him to contact the AG's office (not that the AG's office intends to take their statements).
Hobbs pointed out that the move by DeJoy to back down did not come in a vacuum. It followed an announcement by 20 state attorneys general — all Democrats — to file lawsuits in federal court.
"I'm disappointed to hear that Attorney General Brnovich is unwilling to even investigate," she said in a statement.
Kanefield, writing on behalf of Brnovich, said what's lacking is any real information linking whatever is happening with the Postal Service with any effect on elections here.
"You present no evidence … that any action by the president impacted USPS operations in Arizona during the Aug. 4, 2020, primary election," he wrote. Nor, Kanefield said, has Hobbs shown any issues with the mail-in balloting during this election.
Early ballots for the November general election are not even mailed until October 7. The delay in voters receiving their ballot will not be become evident until the second week of October or so. And any delays in the Postal Service returning ballots to election officials in October obviously has yet to occur, so this is a mendacious argument.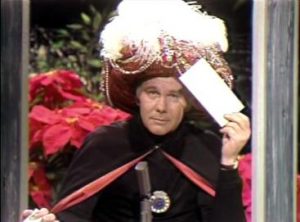 "The evidence in Arizona, therefore, does not suggest that there has been or will be voter disenfranchisement as a result of any changes to the postal system," he said.
Oh, so now Kanefield is Carnac the Magnificent and can predict the future?
But Kanefield did not stop there, taking a slap at Hobbs for filing and publicizing her complaint.
"In the midst of a pandemic and within months of a major election, it is critical that election officials not spread misinformation, politicize administrative processes, or criminalize congressional funding issues," he said. "To the extent you may be confronted with other political issues like this one in the future, we encourage you to take steps to maintain, rather than undermine, public confidence in Arizona's election process."
The backstory here is that Republican Attorney General Mark Brnovich intends to run for governor in 2022, and it is widely believed that his Democratic opponent will be none other than Secretary of State Katie Hobbs. Based upon his snotty letter, it appears that Joe Kanefield may have designs on running for Secretary of State. His past record as elections director should be disqualifying. Look it up.
In short, these guys are putting their political machinations and self-interest ahead of defending the U.S. Postal Service, which many of you rely upon for the timely delivery of your prescription medications and social security checks, as well as voting by mail, and they are dismissive of GOP voter suppression efforts, not at all surprising in this state which has a long history of GOP voter suppression efforts.
They are refusing to do their job. This is a dereliction of duty and misfeasance in office.