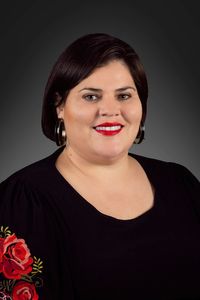 Chairperson Raquel Teran of the Arizona Democratic Party congratulated President Joe Biden and the Democrats in Congress for passing the Inflation Reduction Act.
In a statement released after President Biden signed the bill into law, Ms. Teran stated:
"President Biden and Democrats are laser-focused on taking on special interests to fight inflation, and the Inflation Reduction Act is going to do just that by lowering costs on everything from prescription drugs to health care to home energy for Arizona families. Republicans sided with Big Pharma rather than Arizonans, voting against these cost-cutting measures and blocking others that would cap insulin costs. Meanwhile, Democrats are tackling Americans' top concerns — and we're doing it by making huge corporations pay their fair share and without raising taxes on anyone making under $400,000,"
Voters need to remember Ms. Teran's comment as well as some of Arizona's other Democratic leaders who voiced support for the Inflation Reduction Act.
They also need to remember that this legislation will:
Lower prescription drug costs, including a cap on the price of insulin.
Investments in green-sustainable energy programs that will help combat climate change and protect the health of the planet.
Asking the richest among the people and corporations to pay their fair share in taxes.
Reduce the budget deficit.
According to a White House Fact sheet, this legislation will specifically help middle and working-class Arizonans in the area of clean energy by:
Lowering energy costs by providing rebates, tax credits, and discount incentives to purchase new electric appliances, conducting home improvement projects, solar panels, battery storage systems, increasing energy efficiency in small businesses, electric cooperatives in rural areas, and electric vehicles.

Grants for neighborhood access and equity as well as local governments to update their building codes under clean energy sustainability guidelines which could save the average Arizona $446 a year.
Increase the amount of clean energy and transportation manufacturing jobs in Arizona.
Reduce pollution and health problems connected with it like asthma.
Tree Planting Projects to combat extreme heat and wildfire prevention programs.
Finally, on November 8, 2022, voters need to remember that NO Republican in Congress, including those in Arizona's Congressional Delegation (Debbie Lesko, Andy Biggs, Paul Gosar, and David Schweikert) voted to:
Lower medical costs, including insulin, for their constituents.
Reduce pollution.
Reduce the budget deficit.
Provide high-paying jobs in the green-collar jobs of the present and future like solar.
Make the largest businesses or richest investors pay their fair share in taxes.
Voters need to remember that when making their choices up and down the ballot in 83 days.