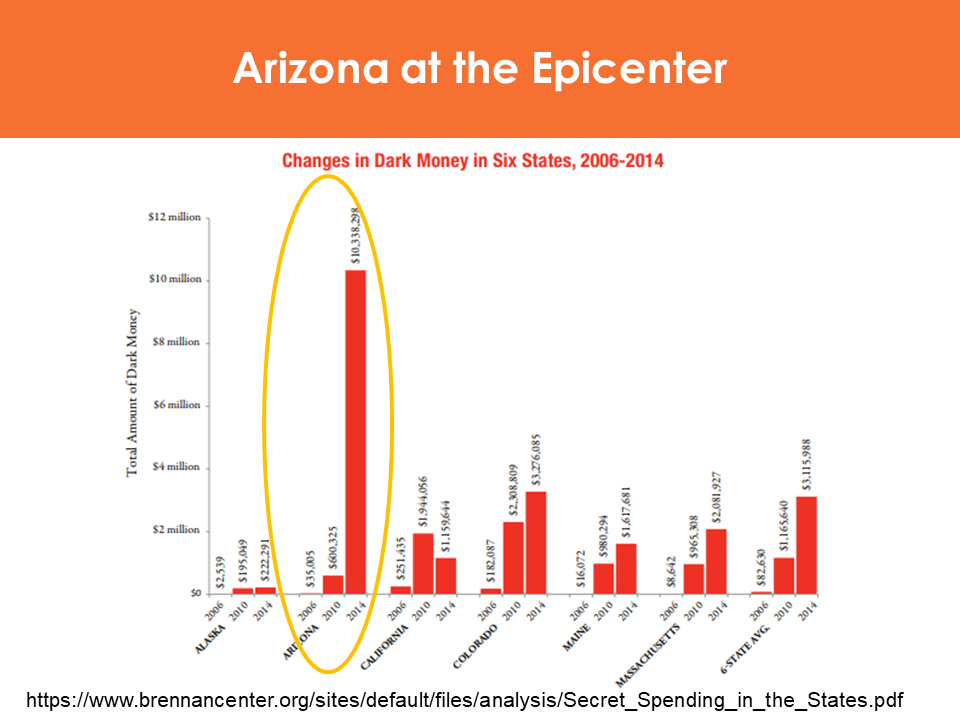 "There is more dark money polluting the election process in Arizona than any other state in the US, according to the proponents of the Outlaw Dirty Money campaign."
Arizona is the worst state for elected officials owing their office to dirty money," says former Attorney General Terry Goddard. "There is more dirty money spent in Arizona than in California. I can't tell you who's behind the dirty money because they won't tell us and our laws don't require it."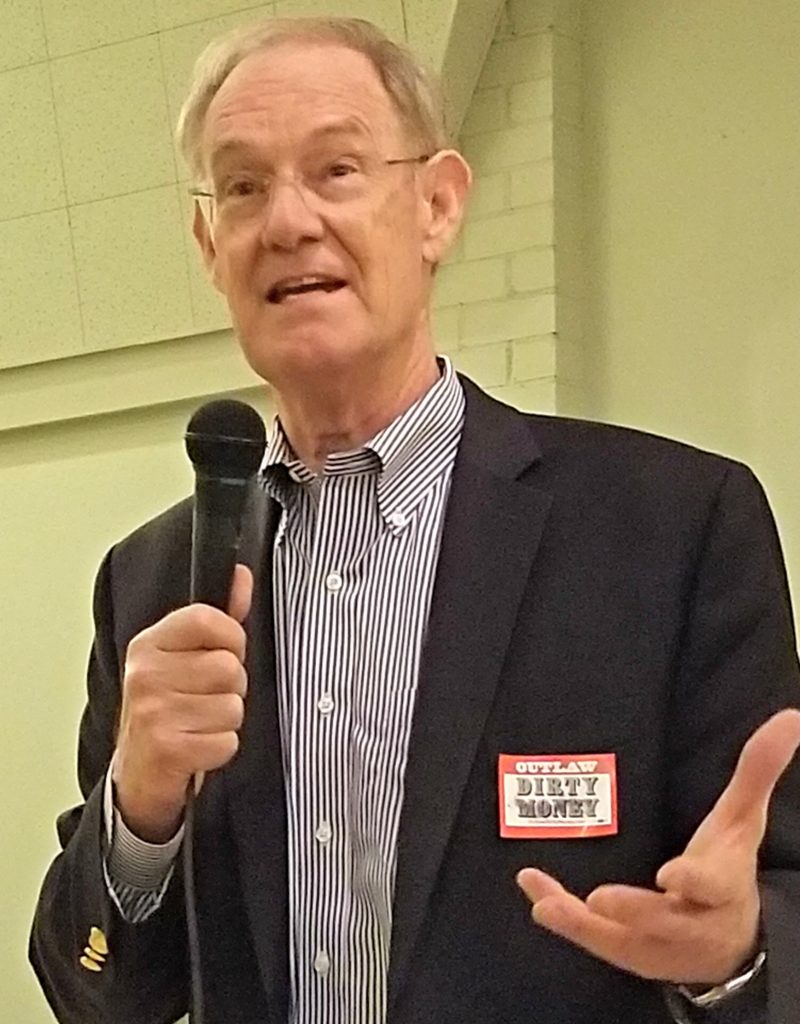 Goddard spoke at a forum organized by The Arizona Ground Game civic group. He and many progressive organizations are advocating an amendment to the state constitution that will require anyone that spends more than $10,000 on an election to disclose the original source of the money.
Corporations like the APS utility, super-rich donors like the Koch Brothers and dangerous groups like the NRA have teamed up to spend millions in Arizona, secretly funding Republican legislators who obediently pass anti-student, anti-consumer and anti-gun safety laws.
A notorious dark money stooge is Gov. Doug Ducey, who has attended Koch brothers summit meetings since 2011 and has secretly taken millions in dark money. Ducey has raised $500,000 for his re-election campaign since the beginning of the year, leaving him with more than $3 million on hand to spend on getting re-elected. That is 10 times more money than anyone else in the race.
"The people of Arizona have the right to know all the contributors who influenced our elections, " Goddard says. "But our legislature has tried to make the state a safe zone for people who want to hide what they're doing."

Volunteers are circulating petitions in support of the Dirty Money Amendment. Today the campaign has 75,000 signatures and is working to collect 225,000 by July 5. "That's actually pretty good, we have 2 months to go," Goddard says. Click for information about helping to circulate Outlaw Dirty Money petitions.
How dirty money works
Following the Citizens United Supreme Court decision in 2010, corporations have been infesting Arizona will millions in secret donations. The corporations include Freeport McMoran, the Home Builders Association of Central Arizona and Basha's grocery stores.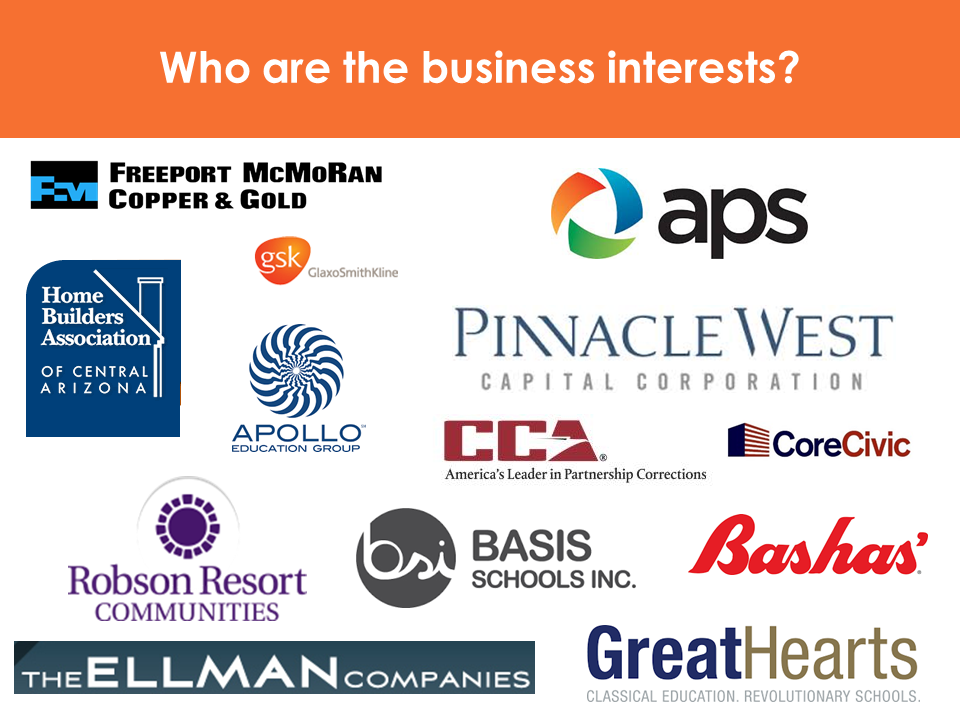 They funnel money to front organizations like ALEC, The Heritage Foundation, Cato Institute, FreedomWorks, Focus on the Family, the National Right To Work Foundation, Family Research Council, the Center for Arizona Policy, the Arizona Chamber of Commerce, and the Goldwater Institute.
The front organizations are created as tax-exempt "welfare" organizations or nonprofits that do not have to disclose who sends them all the money. The front organization then conducts the typical campaign functions for Republican candidates and officials.
There is an invidious exchange of personnel between the front groups and elected officials. For example, Glenn Hamer, the Executive Director of the Arizona Chamber used to be the Executive Director of the Arizona Republican Party. US Senator Jeff Flake used to be the Executive Director of the Goldwater Institute before he ran for office.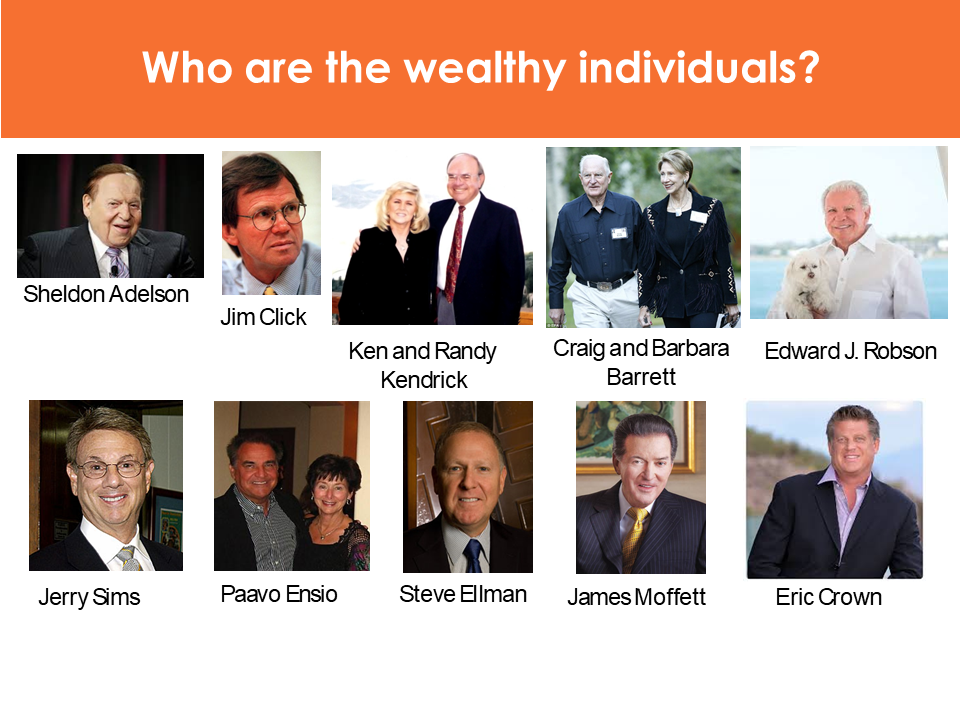 "The corruption level is high," says Luis Heredia, former Executive Director of the state Democratic Party and a current Democratic National Committeeman. "These organizations are providing the bandwidth to the Republican party."
Koch brothers henchman Sean Noble distributed almost $137 million in dark money from unnamed donors in 2012 from the Center to Protect Patient Rights, a group run out of an Arizona post office box. Noble previously worked for 13 years as chief of staff for  Republican Congressman John Shadegg of Phoenix.
In one example, three women from Phoenix incorporated the nonprofit "Arizona Education Project" on  January 17, 2018, and a week later it bought $100,000 in bogus TV ads to gloss over Gov. Ducey's anti-public school agenda. The commercials claim falsely that the state has increased education funding, and falsely state that Arizona "leads the nation" in improvements in math and reading. The ads claim "Arizona schools are making progress," when in truth, the state has the country's lowest rate for per-pupil spending, and teacher salaries are the worst in the US.
"The total spent to date is over $1 million," Heredia says. "Where did that money originate?" The Project says it is funded by the right-wing Arizona Chamber of Commerce and Industry, the GOP-controlled Hispanic Chambers from Tucson, Douglas, Sierra Vista and Nogales, and the APS utility, among others.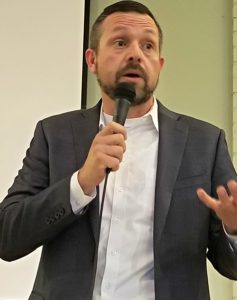 The Libre Institute, a Latino front organization funded by the Koch brothers, targeted Hispanics in Arizona fight over school vouchers in 2017. Group members went to evangelical churches, offered to help people pass the drivers test, and tried to persuade parishioners to oppose school vouchers and oppose public school funding.
Heredia says that the Center for Arizona Policy claims to be a nonprofit education organization, but it reported $1.9 million in income in 2015. Its president is Cathi Herrod who is paid $190,000 annually. The Center is actually an anti-abortion group that has helped pass 156 laws the curtail a woman' right to choose, prevent same-sex marriage, and halt sex education efforts, according to Heredia.
"There is no right to hide in the US constitution if you're engaged in the political process," Goddard says. "Supreme Court Justice Anthony Kennedy said that having to disclose their donors does not chill their right to free speech. The right of the people to know who is behind all this spending is paramount."
In March, Tempe passed a campaign-finance disclosure law by a 91% margin. The measure forced dark money organizations to unveil financial backers if spending exceeds $1,000 in municipal elections. But Republican state Rep. Vince Leach of Tucson introduced a bill that was passed into law in April — outlawing the Tempe measure.
"People are fed up," Goddard says. "They're saying we've got to end this."
View Luis Heredia's PowerPoint, Dark Money in Ariziona.
Click to join the Outlaw Dirty Money campaign.