The Arizona Republic reported Arizona lawmaker proposes 'homicide by abortion' bill; doctors and patients could be charged with murder:
An Arizona lawmaker known for his hard-line stance on abortion has introduced legislation requiring prosecutors to charge women who opt to end their pregnancies — and the doctors who help them do it — with homicide.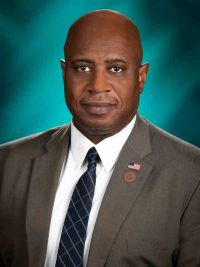 Rep. Walt Blackman, R-Snowflake, had vowed to run such a bill late last summer, calling abortion clinics "death factories" and saying women who terminated pregnancies needed to "spend some time in our Arizona penal system."
At the time, he shrugged off legal protections enshrined in federal law, arguing that Roe v. Wade is only an "opinion" and the U.S. Supreme Court should "honor (Arizona's) sovereignty."
House Bill 2650 reflects that view, saying county attorneys must pursue criminal prosecutions "regardless of any contrary or conflicting federal laws, regulations, treaties, court decisions or executive orders."
I'm surprised that this guy wasn't among the insurrectionists who stormed the Capitol on January 6, seeking to overturn constitutional American democracy and replace it with an authoritarian GOP autocracy. He is expressing the same extremist views we heard from the insurrectionists at the Capitol.
"If you want to spout, 'My body, my body choice,' you need to spend some time in our Arizona penal system," Blackman said in August. "If you are going to kill and end the life of another human being, that is murder."
The legislation, which expands the definition of a "person" to include "an unborn child in the womb at any stage of development," [personhood bill] would allow both the state attorney general and county attorneys to prosecute "homicide by abortion."
It removes existing protections for "an unborn child's mother" as well as "the person … performing an abortion" with the mother's consent.
The Phoenix New Times continues, Several Arizona Republicans Back Bill Requiring Homicide Charges for Women Who Get Abortions:
Republican state Representative Walt Blackman and a host of other GOP lawmakers have introduced a bill that would force county prosecutors to file homicide charges against women who receive abortions and the doctors who perform them.
The legislation, officially titled House Bill 2650, mandates that county attorneys file homicide charges against both providers of abortion and mothers who undergo the procedure "regardless of any contrary or conflicting federal laws, regulations, treaties, court decisions or executive orders." It would classify abortion as 1st-degree premeditated murder, a charge that warrants the death penalty under existing Arizona law.
Rather ironic, dontcha think? So-called "pro-lifers" are more than willing to give the death penalty to a woman and her physician for the abortion of a fetus. They are intellectually and morally bankrupt. At least the Catholic Church is consistent: it opposes both abortion and the death penalty.
Local governments would also be barred from contracting with or issuing grants to "any person that performs abortions" or "operates a facility where abortion is performed" if the legislation were enacted. [This is another attempt to defund Panned Parenthood.] And the definition of "abortion" would be changed to include some contraceptives like intrauterine devices.
So now common contraceptives are considered "abortion"? You know what they are really going after is the "morning after" pill, mifepristone and misoprostol, which is 97% effective.
Blackman, a outspoken opponent of abortion from Snowflake who represents Legislative District 6, did not respond to Phoenix New Times' request for comment. But he famously spelled out his views in a video published on Facebook on August 25, 2020.
"If anybody goes into those centers and say they want to end a life and there is no reason to end a life other than the person is spouting, 'My body my choice,' that is murder," he said in the video. "If you want to spout, 'My body my choice,' the consequence is you need to spend some time in the Arizona penal system."
Does this also include the right-wing anti-maskers, who put everyone's life at risk by refusing to wear a mask during the Coronavirus pandemic, spouting, 'My body my choice'? What about the more than 400,000 lives already lost to Covid-19?
Republican state Representatives Brenda Barton (LD 6 – Snowflake), Shawnna Bolick (LD 20 – Phoenix), David Cook (LD 8 – Florence), Judy Berges (LD 1 – Prescott), Frank Carroll (LD 22 – Sun City), Jake Hoffman (LD 12 – Gilbert), and Ben Toma (LD 22 – Sun City) are co-sponsoring the bill alongside Blackman.
Democratic lawmakers and advocates for legal abortion and civil liberties have forcefully denounced the legislation as extreme, unconstitutional, and harmful.
The Arizona Republic adds:
Blackman's drew swift backlash from Democratic lawmakers following its introduction on Thursday, including a newly elected representative who said she had previously ended a pregnancy.

"As someone who has had an abortion, it's absolutely sickening knowing my colleagues want to sentence my doctor and I to death for choices they have NO BUSINESS dictating for me or anyone else," Melody Hernandez, D-Tempe, wrote in a Twitter post.

State Rep. Athena Salman, D-Tempe, called the legislation "unbelievable."

"Instead of helping our communities survive this pandemic," she said on Twitter. "Republicans just dropped a bill that would ban abortion AND put people in jail for exercising their constitutional right to reproductive healthcare."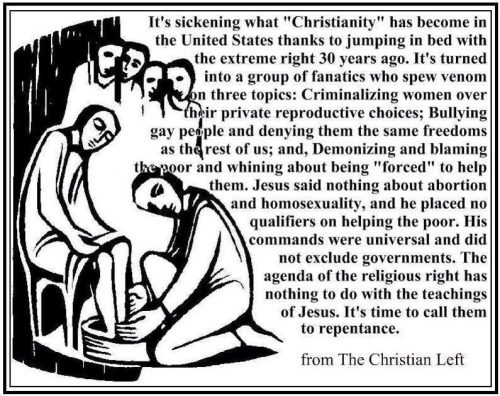 "It is no coincidence that on the 48th anniversary of Roe v. Wade and two days after the inauguration of a pro-reproductive rights administration that far-right conservatives of the Arizona Legislature are seeking to violate our constitution and further stigmatize people who have abortions," Murphy Bannerman, communications manager of Planned Parenthood Advocates of Arizona, said in a statement posted on Twitter.

Democratic state Representative Raquel Terán of Glendale – newly elected chair of the Arizona Democratic Party – called the bill "cruel" and "callous" in a statement.
"We see HB 2650 as an extreme piece of legislation," said Analise Ortiz, a spokesperson for the American Civil Liberties Union of Arizona. "It's a direct threat to Roe v. Wade, we see it as absolutely cruel and inhumane. But more importantly, it's unconstitutional."
She added that state lawmakers should be focused on addressing the raging COVID-19 pandemic and the related economic fallout.
"We're in the middle of a pandemic. There are so many people in Arizona that are suffering right now, either from the virus or from unemployment," Ortiz said. "Rather than addressing those urgent priorities, the fact that the bill's sponsors have put forward an extreme piece of legislation that they know is unconstitutional is upsetting."
Eloisa Lopez, executive director of Pro Choice Arizona and the Abortion Fund of Arizona, said that the bill is "horrific" and that its 1st-degree murder provision and potential for the death penalty is hypocritical for pro-life lawmakers.
"This just shows us that the people who are against abortion are not really about saving and protecting lives," she said. "They're willing to turn around and propose having these horrific outcomes happen to women and providers."
Bryan Howard, the former president and CEO of Planned Parenthood Arizona, called the bill "extreme law."
"Mainstream Republicans need to be asking themselves if this is really the perspective they want represented for their party," he said. "This takes the attack on abortion patients to an all-new level."
Arizona has a long history of enacting anti-abortion legislation. Laws that threatened doctors who provide abortions and women who receive them have been on the books since 1906, according to Howard. But the monumental 1973 Roe v. Wade U.S. Supreme Court ruling, which made abortions a constitutional right, nullified them. Other state laws make it harder for women to get abortions, such as a requirement that potential abortion patients receive an ultrasound or undergo a 24-hour waiting period before the procedure. Arizona also prevents health insurance plans offered on the state's health insurance exchange from covering abortions.
Howard said that, due to the current conservative slant of the U.S. Supreme Court, pro-life activists in Arizona are "creating vehicles to get cases before the court and that, were they upheld, would make abortion inaccessible in Arizona."
During the 2020 election season, Maricopa County Attorney Allister Adel made comments implying that she would prosecute women who receive abortions if Roe v. Wade is overturned. But, following criticism, a spokesperson for her reelection campaign said that Adel would "not prosecute a woman for their healthcare decisions" and that she would "not support any law that criminalizes a woman for their health care choices" in the event that Roe v. Wade is dismantled.
Though she has not returned to work since being rushed to the hospital with bleeding in the brain on Election Night, she released a statement on Friday evening confirming her opposition to the bill.
"As County Attorney, I have been clear that I will not prosecute a woman for her healthcare choices, and I stand by this position," Adel wrote. "I do not support this bill."
When asked about Republican Governor Doug Ducey's position on the bill and whether he would veto it if it got to his desk, C.J. Karamargin, a Ducey spokesperson, said, "We don't comment on any legislation before it gets to his desk, if it gets to his desk."
The Arizona Republic adds:
Though Republican Gov. Doug Ducey has consistently supported anti-abortion measures, he has long sidestepped questions about whether he would support a full reversal of Roe v. Wade.

He has made clear, however, that he supports abortion access when a women's life is in danger and when a pregnancy results from rape or incest. HB 2650 does not make exceptions for the latter.
At least one notable Arizona conservative has come out against HB 2650. Cathi Herrod, the president of the Center for Arizona Policy, a conservative pro-life group, distanced herself from the legislation in a tweet.
I oppose any move to put the woman who seeks or has an abortion in prison. In the pro-life community we love both the woman and her unborn child. Both are victims.

— Cathi Herrod (@cathiherrod) January 22, 2021
If they've lost Cathi Herrod, you know just how radically extreme this bill is.
But Blackman seemed bullish about getting the bill moved through the Legislature during a pro-life rally at the Capitol today. "It will not be amended," he reportedly said. "This bill's gonna take a minute to get through."
The Arizona Capitol Times (subscription required) reports Questions surround constitutionality of abortion bill. Nah, ya think? (excerpts):
Amid the cheers of a pro-life rally Friday, Rep. Walt Blackman, R-Snowflake, proclaimed a bill he introduced will treat women who get abortions and their doctors as murderers.
But a law professor said the proposed law would not stand up in court if passed[.]
Paul Bender, a professor who teaches constitutional law at the Sandra Day O'Connor College of Law, said a state can't exempt itself from the U.S. Constitution by just saying it doesn't apply.
"The short answer is, it's unconstitutional," Bender said. "But as long as Roe v. Wade remains the law, you cannot criminalize abortion."
If it were to pass, Bender said it might stay on the books if the state doesn't try to enforce it, although he also said it is likely someone such as a doctor theoretically subject to criminal charges would seek a declaratory judgment striking it down before anyone is arrested under it. If a woman or doctor were to be arrested, Bender said they would likely challenge it on constitutional grounds. He said he doubts it'll get that far anyway.
"You can never tell what'll happen with the Arizona Legislature, but it is so clearly unconstitutional they might decide not to vote for it," he said.
Bender said the way Roe might be overturned in the future is if a state passes a law restricting abortion that can pass legal muster and makes it to the U.S. Supreme Court.
"(Passing laws like Blackman's) does not strike me as a sensible thing for states to keep doing, because they waste their time spinning their wheels trying to keep passing unconstitutional statutes," he said.
* * *
Cathi Herrod, president of the influential socially conservative group the Center for Arizona Policy, which has backed numerous bills restricting abortion over the years, sidestepped the question of whether the organization supports Blackman's bill. [This does not sound as definitive as her tweet above.]
"Center for Arizona Policy has always been fully committed to advocating for Arizona women and their preborn babies," she said. "We strive for a day when abortion is unthinkable and not legal, because it takes a human life and it deeply harms the woman – both physically and emotionally."
Herrod said the group's focus "is on legislation that will provide further protections in Arizona law for the preborn and their mothers with a likelihood of being upheld by the courts. We all look forward to a day when abortion is unthinkable and illegal, and I applaud all efforts to that end."
* * *
House GOP spokesman Andrew Wilder said Speaker Rusty Bowers, R-Mesa, hasn't reviewed the bill yet as more than 230 House bills were introduced on Thursday, and he would have to read it before deciding whether to assign it to a committee.
Blackman said he could see the bill being assigned to the Judiciary or Health and Human Services committees. He acknowledged there would be "a lot of debate" surrounding the bill but said he has faith it will get through.
"If we look at the platform of the Republican Party, it is for fighting abortion," he said. "If those (committee) chairs are truly for fighting abortion and abolishing it instead of regulating it, they will be for it."
The rhetoric at Friday's rally spoke to the divides within the anti-abortion movement. While most conservatives have opposed abortion for decades, more establishment-oriented Republican politicians and anti-abortion groups have traditionally sought to fight it by gradual measures such as appointing conservative judges and backing laws that test the limits of Roe.
Recently, some right-wing politicians and churches here and in other states have been urging states to ignore federal court rulings allowing abortion and criminalize it as murder.
"We can't kill human beings because they don't look human to us," the Rev. Jeff Durbin, pastor of Mesa's Apologia Church, said at Friday's rally. "They said that about Jews and they said that about black people. We can't kill human beings because they're a clump of cells. Welcome to a collection of a clump of cells today!"
Durbin called on the crowd to step away from "the failed pro-life industry" and start viewing abortion unequivocally as murder.
"If any lives matter, they need to be protected from the moment of conception," he said. "All lives need to be protected in the womb."
The bill does contain an exception allowing abortion in the case of a pregnancy "that seriously threatens the life of the mother when a reasonable alternative to save the life of both the mother and the unborn child is unavailable," but it does not exempt pregnancies that are the result of rape or incest.
Rep. Athena Salman, D-Tucson, introduced a bill of her own Thursday, HB2609, co-sponsored by 10 other House Democrats, that would repeal the unenforced pre-1973 abortion ban still on the books in Arizona.
I like your moxy, Rep. Salman, but the GOP leadership will never allow your bill to see the light of day.
The fetus fetish extremists have always been about "Life begins at conception, and ends at birth." Once there is a birth, "You're on your own, baby!" These same extremists routinely vote against early childhood health care, education, measures to end child poverty and hunger, day care, paid family leave, etc. Their voting record speaks for itself.
This bill is clearly unconstituional, and that is the whole point. These extremists are hoping to bring a direct challenge to Roe v. Wade to the U.S. Supreme Court, where six Catholics sit on the bench. (Justice Sonya Sotomayor leads the liberal wing, and conservative Neil Gorsuch was raised Catholic, but reportedly attends an Episcopal church).