The Arizona Constitution clearly spells out that Arizona citizens are the ultimate lawmakers:
Arizona Constitution, Article 4 Part 1 Section 1 – Legislative authority; initiative and referendum
1. Legislative authority; initiative and referendum
Section 1. (1) Senate; house of representatives; reservation of power to people. The legislative authority of the state shall be vested in the legislature, consisting of a senate and a house of representatives, but the people reserve the power to propose laws and amendments to the constitution and to enact or reject such laws and amendments at the polls, independently of the legislature; and they also reserve, for use at their own option, the power to approve or reject at the polls any act, or item, section, or part of any act, of the legislature.
But our authoritarian Tea-Publican state legislators and governor, and their masters in the Chamber of Commerce organizations and the "Kocktopus" network,  are planning an assault on the constitutional right of Arizonans to enact their own laws unfettered by legislative interference. Lawmakers plan assault on voters' right to make laws:
A series of measures being proposed would change everything from signature threshold to imposing new requirements on the ability to use paid circulators. But the biggest would ask voters to repeal the measure they approved in 1998, theVoter Protection Act, which specifically bars lawmakers from tinkering with what the public approves at the ballot.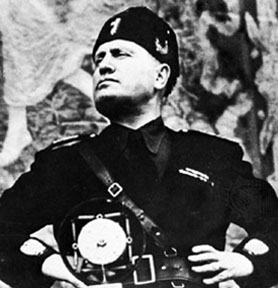 That's not to say there won't be other issues consuming lawmakers' time when the session begins Monday. Those issues range from how to divide up the more than $9 billion in revenues to who gets tax cuts, especially because Gov. Doug Ducey vowed during his 2014 campaign to propose a tax cut every year he is in office. And he told Capitol Media Services he remains committed to that.
The big issue, obviously, is school funding. But don't underestimate the political fighting that will occur over initiatives and who gets to write – and repeal – state laws.
It was voters who approved not only higher taxes on tobacco but also limits on where people can smoke. And it was voters who required funding of early childhood education programs, allowed the medical use of marijuana and approved the state's first-ever minimum wage.
But it was the more recent 58-42 percent approval of Proposition 206 – the law that hikes the minimum immediately to $10, takes it to $12 by 2020 and mandates paid time off – that has angered members of the business community. They want new registration requirements on those who collect signatures for money, as well as make it easier to challenge those signatures.
There also are moves to require a certain percentage of signatures on ballot propositions to come from the state's 13 rural counties.
One of the most sweeping comes from Rep. Michelle Ugenti-Rita, R-Scottsdale. She wants to repeal the constitutional provision requiring a hands-off approach by lawmakers after voters have had their say, the Voter Protection Act.
Ugenti-Rita said voters are unaware that, once they approved something, it stays pretty much forever.
"It makes it difficult for the Legislature to deal with unintended consequences," she said. "In order to manage economic changes, the Legislature needs to have the ability to adjust policy accordingly."
She acknowledged, though, that outright repeal would require ratification by the voters who approved the restriction in the first place. So, she said she may be willing to accept something less drastic, perhaps a required disclosure on future ballot measures that these can't be altered by lawmakers.
But Senate Minority Leader Katie Hobbs said the reason voters approved the restriction is because lawmakers "ignored the voice of people that were passing initiatives."
She noted that in 1996, voters approved the first medical marijuana measure. But the following year, lawmakers, insisting that voters must have made a mistake, effectively repealed it by making it subject to federal approval, something that was not going to happen.
So, in 1998 proponents put the original measure back on the ballot where it passed again. And they also secured adoption of the Voter Protection Act, which says lawmakers can alter initiatives only if they "further the purpose" of the original measure and only on a three-fourths vote.
Ducey is reacting cautiously to the ideas.
"I'm someone who believes you must respect the will of the people," he said.
But the governor also said he is concerned that laws get cemented into place even as situations change.
Ducey said there should be a requirement to review all statutes regularly, whether approved by lawmakers or voters.
"I really love the idea of sunsetting laws," he said. And that would mean sending anything voters approved back to the ballot every decade, forcing proponents to again marshal support.
OK, for starters I dare you to put the GOP's weapon of mass destruction, Prop. 108 (1992), the "Two-Thirds for Taxes" amendment on the ballot for sunsetting. Put your money where your big mouth is, Governor.
The assault on voters' rights won't end here. Arizona's queen of voter suppression, Secretary of State Michele Reagan is back again. Secretary of State floats election law overhaul: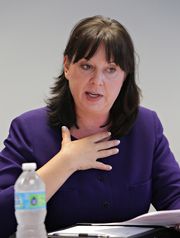 Secretary of State Michele Reagan has begun circulating a memo detailing a proposed overhaul of the laws governing virtually every aspect of how elections are conducted in Arizona, from data protocols and recount procedures, to "sore loser" candidates and voter fraud investigations.
Matt Roberts, a spokesman for Reagan's office, said the proposal only begins the conversation about ways election practices can be improved. Roberts said there are two main motivations to Reagan's proposition: digitizing records and processes, and fixing issues that have come up in recent years.
Parts of the proposal, such as requiring counties to report election data in uniform formats, would lead to faster and more detailed results for the public on election night, Roberts said.
Provisions addressing things like voter registration deadlines falling on holidays, or scrapping the requirement for counties to consolidate polling places during the presidential primary election come straight from problems in 2016.
But some county elections officials are wary. Pima County Recorder F. Ann Rodriguez said the plan lacks detail now, and she has concerns about what she's seen.
"These are very aggressive changes," she said.
Specifically, Rodriguez said she sees some of the proposals as taking authority away from county election officials, like her, who are charged with executing elections.
"The secretary of state does not issue ballots. They don't check signatures. They don't receive ballots. They don't count ballots. These are all the responsibility of the counties," she said.
For instance, Reagan is proposing the creation of new commissions to oversee polling place plans, allowing the Secretary of State to decertify election officers and proscribing ballot formats and layouts, which Rodriguez said inherently usurps county-level duties.
And where the Secretary of State's Office sees places to increase uniformity, such as with the election results, or another section proposing digital signature verification requirements, Rodriguez said she's suspicious that the costs for doing so would end up being borne by the largest counties in the state, Maricopa and Pima.
When she asked questions about costs during a meeting with secretary of state staff, Rodriguez said she didn't get clear answers.
"I don't know if they've got a pot of gold somewhere," Rodriguez said.
Roberts said the Secretary of State's Office is seeking to strike a balance between costs and improvements to the systems shared by them.
"Some folks would argue that, when it comes to statewide uniformity, voters have a desire for real-time, real results that are uniform from each county," Roberts said. "Neither Secretary Reagan nor this office wants to pass down costs to the counties without a good reason for those costs. We'll be looking forward to having those discussions."
Roberts said the memo is only the beginning of the process of rewriting state election laws, and that specific provisions will become clearer as a bill is formally drafted.
This effort won't be Reagan's first time reworking a major portion of the state's election laws: Last year, her office led an effort to completely rewrite the state's campaign finance laws, sparking a legislative brawl over "dark money." The legislation, SB1516 —the dark money on steroids bill — was approved and became law just after the November 2016 election.
Nothing good comes from one of the most incompetent Secretary of State offices in the country. Arizona the worst for electoral integrity, experts say:
Arizona was ranked worst in the country for electoral integrity in a recent postelection survey of political scientists.
The Perceptions of Electoral Integrity survey asked political experts about elections in the states where they live in order to measure their perceptions of how well or poorly their state adhered to international standards of conduct before, during and after an election.
Although it measures perceptions of electoral integrity, as opposed to actual electoral integrity itself, the methodology is widely trusted and used to compare electoral performance around the world.
The survey is conducted by the Electoral Integrity Project, an independent academic project based at Harvard University and the University of Sydney that investigates electoral integrity around the world.
Wake up, Arizona! Authoriarian Tea-Publicans are coming for your constitutional rights.