"No man's (or woman's) life, liberty or property are safe while the Legislature is in session." The Arizona legislature is in session on Monday, January 13. God save us.
As of June 2019, when the GOP-controlled Arizona legislature had finished doing its worst for the year, Pew Research reported the 'Lost Decade' Casts a Post-Recession Shadow on State Finances:
Nearly 10 years after the end of the Great Recession, state governments have put the worst behind them. But the deepest downturn since World War II also has lived up to early predictions that states would face a "Lost Decade" because of missed economic and revenue growth.
The legacy of the lost decade is easily overlooked given the second-longest U.S. economic expansion on record, arguably the longest bull market for stocks in U.S. history, unemployment at near-historic lows, and a recent spurt in the growth of state tax revenue.
* * *
[E]ven though total state tax revenue recovered nearly six years ago from its losses in the downturn, many states are still dealing with fallout from the tough choices they had to make to fill budget holes during the recession, including recent strikes by teachers who went years without pay raises, higher tuition at public universities, complaints from local governments living with less state aid, mounting repair bills for public infrastructure, and smaller state workforces. State policymakers also feel pressure to replenish rainy day funds for the next inevitable downturn, even though their budgets are squeezed by higher health care costs and unfunded pension liabilities.
To be sure, most states' annual finances were better off heading into 2019 legislative sessions than they had been in 10 years … But the recent surge in tax revenue already has begun to sputter, raising uncertainty over how much of the gains were temporary in reaction to 2017's federal tax overhaul rather than a trend. Meanwhile, states face a backlog of spending demands that have piled up over the past decade.
* * *
Even though total state tax collections in late 2018 were 13.4 percent higher than a decade ago, based on quarterly tax revenue collections adjusted for inflation, nine states still were taking in fewer tax dollars than at their peak before receipts fell in the 2007-09 downturn. The bottom line is that not all states have regained the purchasing power they had at their peaks and are still playing catch-up in some spending categories.
In fiscal year 2018, 23 states still spent less in inflation-adjusted terms than in fiscal 2008, when they were just starting to get hit by the recession.8 Spending increases approved for fiscal 2019, which ends June 30 for most states, would still leave an estimated 17 states with lower expenditures than before the recession in real dollars.
* * *
State financial support for higher education—the third-biggest slice of state budgets—was still 13 percent below its high before the downturn on a per-student basis after adjusting for inflation … Many states [Arizona] now rely primarily on tuition revenue from students and their families, rather than state support, to fund public higher education.
* * *
State financial support peaked at $9,248 per full-time-equivalent student in fiscal 2008 and fell by about a quarter to its lowest level of $6,888 in fiscal 2012.12 State support has partially recovered but still remained 13 percent below fiscal 2008 levels in 2018, at $8,073 per student. In total dollar terms, this meant states spent $88.2 billion in 2018, 7 percent less than in 2008 after adjusting for inflation. Preliminary data show that total nominal state support for higher education increased in 2019 for the seventh year in a row, though support is expected to remain highly sensitive to economic slowdowns.
Seven years after the recession ended, state funding per pupil for public elementary and secondary schools—the largest area of states' general fund budgets—stood at $6,745 nationally, below 2008 levels by about 1.7 percent, or nearly $120 per pupil, after adjusting for inflation. State support per pupil was lower in a majority of states—29—in academic year 2016 compared with 2008, according to the most recent available data, and was down at least 10 percent in nine of those states. Initial data for 2017 and 2018 show that more than 20 states continued to provide less per-pupil funding than at the start of the recession.
The conclusion of the report is "Despite nearly 10 years of national economic growth—in what would be the longest U.S. expansion on record by the end of June 2019—states haven't fully erased the effects of the recession. Instead of reaching the light at the end of the tunnel as the lost decade ends, some see the tunnel simply getting longer."
Our Republican governor and GOP-controlled legislature are more than happy to tell you that Arizona currently enjoys a surplus of tax revenue (largely due to changes in federal tax law). This is an election year and as always, Republicans are a one-trick pony: whether economic times are good or bad, their only answer in an election year is always more tax cuts. Arizona's Republican leaders do not have any serious plans to make up for the "lost decade" of budget cuts exacerbated by their corporate welfare tax cuts.
The Arizona Capitol Times (subscription) reports, House GOP policy plan covers old ground, unfinished battles:
Republican leadership in the House of Representatives released a general framework of policy and spending goals for the upcoming legislative session on January 9, laying out a broad-stroke vision for nine key issues to watch in 2020.
Some of these policy areas represent well-tread ground or unfinished battles from the last session – such as K-12 education funding and sex education, border security, tax cuts, criminal justice reform and corrections, water conservation policy and debt repayment. Others are issues that have long been elevated as priorities by the caucus but that rarely have received substantive debate in recent legislative sessions, such as transportation and infrastructure funding and health care.
"The shared policy goals for the upcoming session that are outlined in the Majority Plan reflect the collective feedback gathered from our caucus members," House majority spokesman Andrew Wilder said.
The policy plan doesn't make clear exactly how much money the caucus is willing to spend or forgo through tax cuts. Nor does it lay out a specific plan for what to do with the estimated $1 billion rainy day fund.
It does, however, give a sense of what majority leaders would like to spend money on.
Republican leaders in the House want to earmark money for K-12 education that will include "a significant appropriation for building renewal, new construction, school safety, and district additional assistance," according to the plan.
Lawmakers from both parties generally agree that education funding is a priority, though whether existing resources are enough to cover that, or whether the state needs to increase taxes – either through a progressive income tax increase, or a sales tax increase favored by some Republicans – is more controversial.
And progressives say that it's hard to reconcile the Republican talking point that funding is a priority when the GOP continues to cut taxes, something Gov. Doug Ducey has promised to do each session during his tenure.
The policy plan makes clear that Republicans want to bolster spending on the Department of Corrections, roads and infrastructure. But it also states that Arizona is "in a position to pass a meaningful tax cut." The plan provides the least detail on this plank.
Indeed, Sen. J.D. Mesnard, R-Chandler, plans to carry a tax cut bill that would cost the state $400 million in revenue over three years, primarily by reducing the commercial assessment ratio and the state equalization tax rate. He'd also repeal the $32 highway safety fee a half-year earlier than scheduled. (See, GOP state senator to propose $400M in tax cuts.)
House Speaker Rusty Bowers, R-Mesa, said there is an anti-tax caucus sentiment in his party.
Well, no shit Sherlock. This is the "tyranny of the minority" of Republican anti-tax zealots empowered by Proposition 108, the "Two-Thirds for Taxes" Amendment (1992), which requires a two-thirds vote of each chamber of the legislature to either approve a tax increase, or to reduce or eliminate tax credits, tax exemptions, or deductions, Supermajority Requirement for Raising Revenues Jeopardizes Arizona's Economic Future, or as I like to refer to it, the "GOP's weapon of mass destruction."
Republicans have passed a tax cut virtually every year since 1992, and those tax cuts become permanent because of the supermajority vote requirement. Past tax cuts or exemptions, etc. are never subject to review for sunsetting based upon effectiveness or having outlived any usefulness, or altering or repealing these tax provisions during times of economic downturns — like the Great Recession. It is reckless fiscal irresponsibility on steroids. The single most important legislative act citizens of Arizona could take by way of citizens initiative is the repeal of Proposition 108 (1992).
"And some people say, you know, if we're getting that much money into the coffers, are we taxing too much? I'm not of that opinion. But I just want us to be wise with what we're using and how we use it. I'd rather be prudent than selling buildings," Bowers said.
Other spending priorities include additional resources "to better facilitate the resolution of water rights claimed throughout the state," the plan states.
The rest of the plan outline addresses general conservative policy positions more than budgetary aims. For example, it states that any political subdivision that declares itself a "sanctuary city" should be legally liable.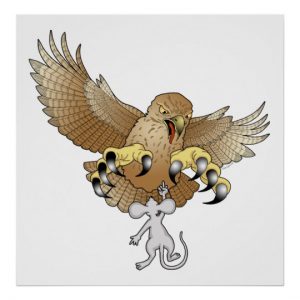 This is the annual bill by authoritarian Republicans to take punitive measures against the Democratic blue island of the City of Tucson, simply because we are defiant Democrats. But this bill makes absolutely no sense: Tucson voters overwhelmingly strike down 'sanctuary city' proposal. "Partial results for Proposition 205, also known as The Tucson Families Free and Together Initiative, showed 58,820 voters, or 71.4%, voted 'no' on the proposal compared to just 23,562, or 29%, who voted 'yes.'" Neither Tucson, nor any other community in Arizona is a "sanctuary city." This is a solution in search of a non-existent "problem" (22 Bible Verses on Welcoming Immigrants that you anti-immigrant heathens should read).
And while it mentions funding for corrections and the Department of Public Safety and offers support for substance-abuse treatment and other rehabilitative programming, it stops short at calling for substantive change to sentencing laws, a priority of some members like Rep. Walter Blackman, R-Snowflake.
It also makes passing reference to the brewing sex-education debate in the Legislature, asserting that "parents have a fundamental right . . . to raise their children and make educational decisions for them. If necessary, legislation will be introduced to keep government in check and parents empowered."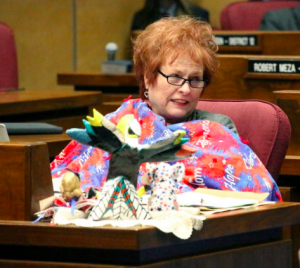 Senator Sylvia "the Earth is 6,000 years old" Allen, R-Snowflake, is on another Christian Taliban Crusade again. She wants to bar schools from teaching sex education before seventh grade, and also delete "homosexuality" from acts constituting "sexual conduct" in a section of the statutes, a move that appears to ban any discussion of homosexuality during sex ed courses. Allen has already scheduled the measure for a Jan. 14 hearing in the Senate Education Committee, which she chairs, making it the first 2020 salvo in an conflict that's been brewing since last spring, when lawmakers repealed a decades-old law that forbade the promotion of a "homosexual lifestyle." Bill bans sex ed in elementary, middle schools. On the other side, our Rep. Pamela Powers Hannley, D-Tucson, wants to require schools to teach comprehensive and "medically accurate" sex education on an opt-out basis. Senate Democrats plan to introduce similar legislation in their chamber.
While light on dollar figures or detailed strategy, the two-page policy sheet appears to be a small piece of public evidence of the Legislature's accelerated budget process. Republican appropriators in both chambers told the Arizona Capitol Times in November that they had already begun work on a plan that would detail what to do with an estimated $170 million in ongoing funds and $475 million in one-time appropriations.
The hope was that if lawmakers could meet in small groups and with agency heads before the new year, it might be possible to have a skeletal budget ready before Ducey releases his budget proposal – reasserting legislative authority in the spending process that has diminished in recent years. Fittingly, the House GOP policy plan was released several days prior to the governor's State of the State Address next week.
"We've had a review of our senior budgeting team with (Joint Legislative Budget Committee) of our demands, but … we have a skeleton of where we are, what our ongoing expenditures are that we can get, what we can easily cover with our present budget or present income and what's capable for ongoing support," Bowers said on January 8. "We're blessed to have the money to do some things. The challenge of that is what happens next."
Catching up with additional funding to restore the GOP budget cuts during the "lost decade" will not be a GOP priority. Arizonans will have yet another "lost generation" of Arizona children sacrificed on the altar of corporate welfare tax cuts.