The Arizona Daily Star editorial board has endorsed Democrats Ralph Atchue for State Senate and Hollace Lyon for State House in LD 11. Both have run for these respective seats in previous years.
The Senate seat is open and the Republican seeking that office is current LD 11 House Rep. Vince Leach.  The other Democrat running for LD 11 House is political newcomer Marcela Quiroz.  The 2 Republicans seeking these 2 seats are incumbent Rep. Mark Finchem and Bret Roberts, a political newcomer.
Star endorsement appeared in today's paper on A16, and is online here:
https://tucson.com/opinion/local/star-opinion-endorsements-in-arizona-legislative-district/article_84351e03-85f0-591f-8e32-a632a715802e.html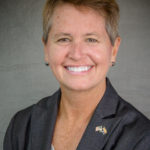 Vote wisely on or before Nov. 6, 2018.
Voter registration totals in LD 11:
Democrats 36,550; Republicans 52,889; Other 44,669.
Support volunteer citizen journalism at the Blog for Arizona with a donation today. Your PayPal contribution keeps the Blog online and sustains a free press in Arizona.