In other legal news today, the "Bridge Gate" scandal in New Jersey surrounding Gov. Chris Christie's closest staffers has finally resulted in criminal charges being filed.
The Bergen Record reports, David Wildstein pleads guilty in GWB scandal; Bridget Kelly, Bill Baroni indicted:
Former Port Authority executive David Wildstein pleaded guilty today to charges related to the vindictive closure of lanes on the George Washington Bridge and federal authorities unsealed indictments against two other former appointees of Governor Christie.
The Port Authority's former deputy executive director Bill Baroni and Christie's former deputy chief of staff, Bridget Anne Kelly, face federal criminal charges for using the bridge as a political weapon and then covering it up, court papers show.
Document:   Read the Baroni-Kelly indictment (pdf)
Document:   Read the Wildstein plea agreement (pdf)
"The conspirators concocted and promoted a sham story that reducing the number of lanes and toll booths accessible to the local approach was for a traffic study," states the indictment charging Baroni and Kelly. Wildstein, Baroni and Kelly plotted how they could close the lanes to the bridge as "leverage against" Fort Lee Mayor Mark Sokolich as early as March 2011, prosecutors allege. But the three purposefully chose the first day of the 2013-14 school year in Fort Lee to begin the lane closures for maximum disruption to Fort Lee, prosecutors allege.
U.S. Attorney for the District of New Jersey Paul J. Fishman said during an afternoon press conference that the lane closures over five days in September of 2013 led to a "traffic nightmare" that was "choking the streets" of Fort Lee and "created havoc" for residents.
In announcing the nine-count indictment against Baroni and Kelly, which includes wire fraud and conspiracy against civil rights, Fishman said that they used public resources to carry out a political vendetta – as payback for Mayor Sokolich failing to endorse Governor Christie in his reelection campaign.
Based on the evidence in hand, Fishman said, "we will not be bringing further charges related to incidents involved in today's indictment." He would not comment on any other ongoing investigations related to the Port Authority, or whether the grand jury that focused on the lane closure scheme has been dismissed or continues to work. [More: Feds: Christie allies used public resources for political vendetta; no one else to be charged in 'scheme'.]
The scandal has fueled much speculation on how far up the chain indictments might go, whether Christie had any knowledge of the scheme, and what the scandal's impact might have on Christie's presidential ambitions.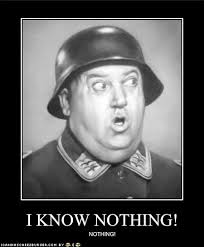 Christie has always maintained that the alleged co-conspirators worked on their own and that he had no knowledge of their plan. Today, he reiterated that point via Twitter. [Gov. Chris Christie is sticking to his Sergeant Schultz defense: GWB scandal: Christie maintains he had 'no knowledge or involvement'.]
"Today's charges make clear that what I've said from day one is true," he tweeted. "I had no knowledge or involvement in the planning or execution of this act. The moment I first learned of this unacceptable behavior I took action, firing staff believed to be accountable, calling for an outside investigation and agreeing to fully cooperate with all appropriate investigations, which I have done."
After a brief hearing this morning in which Wildstein pleaded guilty and revealed he is cooperating with authorities, his attorney, Alan Zegas, also said he stood by his January 2014 assertion that "evidence exists" that Christie knew about the lane closures, too.
"There is a lot more that will come out," Zegas added. "Unfortunately I am not in a position to talk about matters in detail because this is an ongoing investigation."
* * *
Fishman said he would not comment on others who may have been involved or have knowledge of the closure scheme.
Fishman said the alleged co-conspirators, instead of conducting the lane closures in August when traffic is typically lighter, deliberately waited until the first day of school to "further ratchet up the injury" to Fort Lee.
When Fort Lee officials asked the Port Authority for help during the lane closures, "none of the co-conspirators responded," and in fact called their lack of response "radio silence." He said the alleged co-conspirators never broke with the plan, and in the process compromised public safety.
Fishman said that Baroni, Kelly and Wildstein concocted a cover story to get agency employees to carry out the closures, saying they were part of a traffic study. Fishman said that even in November 2013, Baroni "continued the charade and gave false testimony" when he told a legislative committee that the closures were related to a traffic study and that agency officials didn't respond to Fort Lee requests for help due to a communication breakdown rather than a planned scheme.
The Port Authority's Inspector General, Michael Nestor, said Wildstein and the others "misused the Port Authority, its employees and their public positions for political purposes with total disregard for the negative consequences it would have on the public and the Port Authority.
"This case should serve as a wake up call and warning to those public servants who might consider abusing their official positions for their personal benefit or the benefit of others," Nestor said.
During his morning court appearance, Wildstein … admitted that he closed the lanes to punish Fort Lee Mayor Mark Sokolich for not endorsing Christie. And he implicated former Port Authority Deputy Executive Director Bill Baroni and Christie's former chief of staff Bridget Anne Kelly.
Wildstein pleaded to two conspiracy counts, one for fraud and the other a civil rights violation.
It was the first time Wildstein had revealed details about his knowledge of the scandal since the start of a federal investigation nearly 16 months ago.
* * *
Before the scandal erupted, Christie dismissed questions about whether political motives were behind what he called a traffic study. After the e-mail surfaced, he fired Kelly and his former campaign manager, Bill Stepien, who was not mentioned in Wildstein's guilty plea on Friday.
After Friday morning's hearing, Zegas said Wildstein "deeply regrets what occured" but can't undo the past.
Zegas said Wildstein's cooperation "should shed truth" on what happened at the George Washington Bridge that week.
"The government is more than satisfied with his cooperation and his truthfulness," Zegas said.
* * *
Beyond Wildstein, Baroni and Kelly, Christie's close adviser David Samson has also come under scrutiny since the lane closures for his role as the Port Authority's chairman. Though Samson, who stepped down as chairman in March of 2014, has said he had no prior knowledge of the lane closures, an email by a Christie loyalist at the agency said Samson helped to "retaliate" against the New York side of the bi-state agency for reopening the lanes.
His overlapping roles at the agency and his own law firm have also attracted scrutiny. Samson's old law firm, Wolff & Samson, which was paid up to $1.5 million in legal fees by NJ Transit during a 2012 Port Authority decision to lower NJ Transit's rents on a part-and-ride lot in North Bergen to $1 a year.
The law firm also played a role in a land deal that led Hoboken's mayor to accuse the Christie administration of threatening to withhold Superstorm Sandy aid if she did not approve a major development proposed by a client of Samson's firm.
In April, Samson announced he was leaving the powerful law firm he founded in 1972, citing personal, professional and health reasons.
Federal prosecutors have also been investigating several decisions by the Port Authority while Samson was the agency chairman that appeared to benefit clients of his firm. Subpoenas were also issued for information surrounding a flight that United Airlines created to provide non-stop service between Newark and an airport near Samson's second home in South Carolina. The Port Authority oversees the region's airports, including Newark. The route had been created as the agency was involved in negotiations with United on several matters. The flight route was cancelled by United just days after Samson resigned from the agency last year.
These indictments are not the end of this story, but the beginning. Paul J. Fishman is using the indictments to get those involved to roll over on others with knowledge of the scheme. Wildstein rolled over on Baroni and Kelly, and they will roll over on others to avoid or minimize jail time. The separate investigation into David Samson, who also is reportedly cooperating with prosecutors, may lead to another cast of characters being indicted in the future.
This just cements New Jersey's reputation among the most politically corrupt states in the union. As for Gov. Christie, if everyone else around him is dirty, you can be certain that they have dirt on him. It's only a matter of time.
h/t graphic: DonkeyHotey