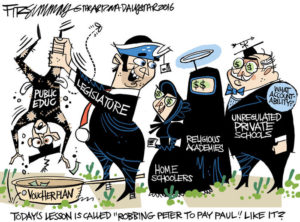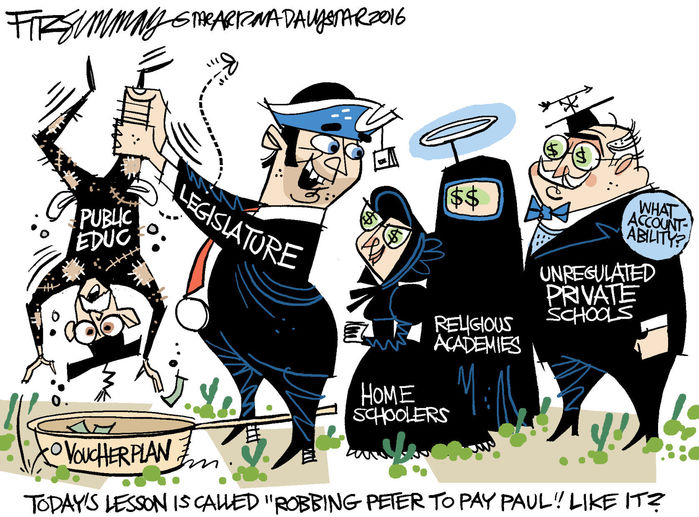 The Arizona Republic recommends a "no" vote on Prop. 305, the citizens referendum on the "vouchers on steroids" bill passed by the legislature and signed by Governor Ducey, but then blocked by the activism of the citizens of this state. Prop. 305 won't solve Arizona's school voucher debate. Here's what it will do:
Looks are deceiving when it comes to Proposition 305.
But you don't have to be confused.
The measure amounts to asking voters if Arizona should expand a program that allows parents to take public funding intended to educate their children in K-12 public schools and use it for private school tuition or other educational options.
What does a 'yes' or 'no' vote mean?
In 2017, lawmakers and Gov. Doug Ducey approved expanding the voucher program to any K-12 student.
The expansion was put on hold because a public-school advocacy group used an option in the state Constitution to require a public vote before it could go into effect.
The group, Save Our Schools, gathered enough signatures to refer the matter to the voters.
A "no" vote on Prop. 305 represents a rejection of this expansion, maintaining the limited voucher program. A "yes" vote allows the expansion to become law.