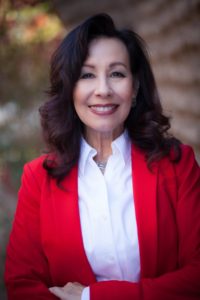 Catherine Ripley, a former Democratic candidate for state House in Tucson's LD10, has been named as the new executive director of the Pima Democratic Party, adding to a sweep of new voices in the party. She starts work on Friday, Jan. 25.
Ripley will replace Heath Butrum, who will stay on the job till Jan. 31. New county chairwoman Alison Jones and members of the executive committee interviewed three candidates before selecting Ripley.
The hiring decision solidifies Jones' change in course for the county party and the goal to incorporate some 65 community activist organizations that sprouted up in a vacuum created by the county party.
Ripley's presence is expected to heal the disunity in the party caused by holdover supporters of Jo Holt, who was defeated as party chair by a vote of precinct committeemen on Dec. 15.

Experienced manager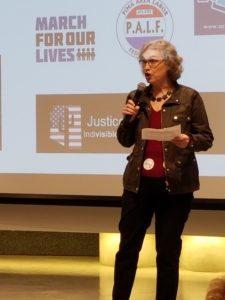 "I was interested in her because of her administrative experience and her military background — she is a graduate of the Naval Academy. It really gives what her none of the other applicants had," Jones said.
"Cat served in diplomatic and administrative positions all over the world for the Navy. Running for office LD10 gave her experience in fundraising and using the VAN database. It also gave her a lot of connections with the Arizona List and other groups. She's made a name for herself."
The first task for Ripley will be to rebuild the Catalina Democrats donor group, which will meet on February 23.
Ripley is an Adjunct Professor at Pima Community College, where she teaches political science, International Relations and the U.S. Constitution. Being half Japanese, she is a person of color. In a very tight race, she lost the Democratic primary in LD10 with 8,421 votes in the August 28, 2018 vote. (Democrats Domingo Degrazia and Kirsten Engel were elected in November.)
"The first thing I'll do as a leader and a manager is to meet everybody and find out what has been going well," Ripley said. "I was asked by several people in the party if I would consider the position. They were looking for leadership and management skills, and that's my wheelhouse as a Naval officer and executive at Raytheon."
Ripley served as a Naval Officer for 26 years with two tours as a diplomat at two different U.S. Embassies and for the Defense Intelligence Agency. She was also the Executive Officer for one of the largest Navy ROTC programs in the country, in Boston where she trained 1,600 midshipmen to receive university degrees. After retiring from the Navy, she was an executive at Raytheon in Tucson where she retired in 2015.
"I will go where my skills are needed," Ripley said. "The job is leadership, management, organizing, community outreach, public relations, fundraising and supporting the community. I want to 'vector' all that energy, as we said in the Navy, that has been building since 2016. I want to be that unifying person."