Crossposted at DemocraticDiva.com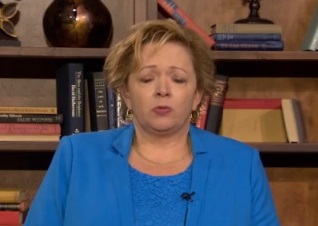 Woe is Cathi Herrod. Behold the President of Center for Arizona Policy's statement on Friday's huge marriage equality win for Arizona in all it's schadenfreude-alicious glory:
Statement from Center for Arizona Policy President Cathi Herrod

Arizona's marriage amendment which defined marriage as the union of one man and one woman has been overturned by the courts.

PHOENIX – "I am heartbroken for a country and a state that has had the redefinition of marriage forced upon them by an out of control federal judiciary.

In what amounts to the de-facto Roe v Wade of marriage, voters throughout the nation have watched their voices be silenced, and their votes voided. Now, Arizona's marriage amendment and our voters are the latest victims. While the United States Supreme Court may still take up the issue of marriage redefinition, for now the courts have settled the issue in our state.

Today, we grieve. We grieve for the children who now have no chance of growing up with a mom and a dad. We mourn the loss of a culture and its ethical foundation. We mourn a culture that continues to turn its back on timeless principles.

But we do not despair. We do not throw in the towel. We do not give up.

Just as we have worked to build a culture of life, we will focus on rebuilding a culture of marriage as the union of one man and one woman."

For more information, contact Aaron Baer, 602.424.2525 or abaer@azpolicy.org

Center for Arizona Policy promotes and defends the foundational values of life, marriage and family, and religious liberty. For more information, visit azpolicy.org.
###
To which I respond.
Do take note of the language in that, specifically the reference to Roe v Wade and "culture of life". Herrod was not only signalling that CAP is going to double down abortion restrictions*, but she's also conveying something that I and other pro-choice activists have been trying to get those, like HRC Arizona, who think they can support anti-choicers like Ethan Orr because he's "good" on LGBT issues to understand: Cathi Herrod does not see abortion and same sex marriage as wholly distinct issues. Her opposition to both stems from the same mission to force people into rigid patriarchal gender roles and she'll take whatever gets her closer to that goal. This is why I keep saying that CAP will bring SB1062 back under the auspices of women's reproduction and we need people to get out there and fight the "Hobby Lobby" bill just as hard as with SB1062. Harder, really, since the business community never cares about anti-women laws. We have to make them care. You can't delude yourself that you can be cafeteria-style on human rights anymore.
*Her success in any of her endeavors depends greatly on who is elected governor in a few weeks.