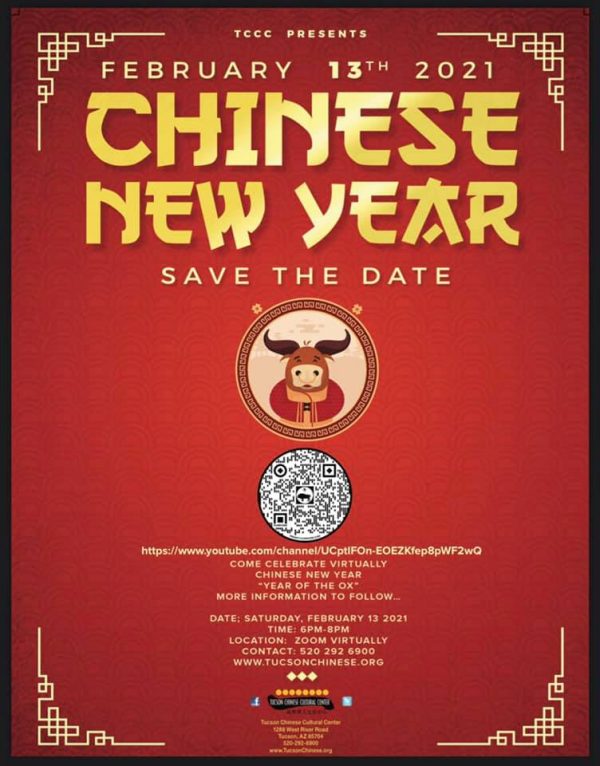 For the first time due to the ongoing pandemic, the Tucson Chinese Cultural Center is hosting their Lunar New Year celebration virtually on Feb. 13 at 6 to 8 p.m., via youtube.com. Info at www.tucsonchinese.org.
The center has been closed since mid-March 2020 due to the pandemic, and would appreciate any and all donations.
For the video, go to www.tucsonchinese.org and click on Youtube on the bottom left.
Program is below: