The Arizona Republic reports that Reps. Paul Gosar, Andy Biggs credited in video with organizing Trump crowd in DC on day of riot:
The man who has led the "Stop the Steal" election protests nationally singles out Reps. Paul Gosar and Andy Biggs of Arizona for helping make Wednesday's pro-Trump gathering in Washington happen.
The social-media video, which is gaining newfound attention, was taped before the event turned into a riot at the U.S. Capitol that left five people dead, including a police officer.
Biggs strenuously denies any involvement with the Wednesday event. Gosar's chief of staff did not respond to an inquiry by The Arizona Republic.
Both men have figured prominently in the GOP's rejection of President Donald Trump's election loss, but they have done so in different ways.
In the video, Ali Alexander is seen speaking into the camera describing how the gathering in Washington was coming together.
"I was the person who came up with the Jan. 6 idea with Congressman Gosar, Congressman Mo Brooks (R-Ala.) and then Congressman Andy Biggs," Alexander said. "We four schemed up of putting max pressure on Congress while they were voting so that who we couldn't lobby, we could change the hearts and the minds of Republicans who were in that body hearing our loud roar from outside."
In a statement, Biggs' spokesman, Daniel Stefanski, pushed back against any involvement.
"Congressman Biggs is not aware of hearing of or meeting Mr. Alexander at any point — let alone working with him to organize some part of a planned protest," Stefanski said. "He did not have any contact with protestors or rioters, nor did he ever encourage or foster the rally or protests. … The people who committed the violence at the Capitol are solely responsible for their crimes."
Alexander did not respond to a request to clarify his remarks as it related to Biggs and Gosar.
Before D.C., a Phoenix rally
While Biggs maintains he wasn't involved with Alexander or organizing for the Jan. 6 event, another video from a Dec. 19 "Stop the Steal" rally at the Arizona Capitol shows he played a small role.
At that rally, Alexander said, "Congressman Andy Biggs sent us a video" message for those in attendance. From his cellphone, Alexander played the 80-second message from Biggs.
"Andy Biggs here, I wish I could be with you. I'm in the D.C. swamp fighting on behalf of Arizona's residents and freedom fighters all over the country," Biggs is heard saying.
He goes on to say, "I wish I could be with you today" and "We are going to keep fighting, and I implore you to keep fighting, too. God bless you for being here today. And God bless this great country."
When it ended, Alexander leads the crowd in chanting "Biggs, Biggs, Biggs."
Stefanski said Biggs provided the taped statement to Gosar's aides at their request. Biggs did not mention Alexander during his remarks.
After playing Biggs' statement, Alexander told the crowd what to expect on Jan. 6.
"I want you guys to know, we are all marching to D.C. on January the 6th, and we are going to plop our asses on the U.S. Capitol with or without a permit," he said to cheers. "And those members of Congress will hear from us after they exit that chamber January 6th."
Biggs has throughout the post-election period repeated the unfounded allegations of election fraud in Pennsylvania and called for an audit of Arizona's election systems.
It does not appear that he pointed his social media followers to Alexander or the "Stop the Steal" gatherings.
Gosar, Alexander ties on social media
By contrast, Gosar has repeatedly used his Twitter account to point to Alexander or his efforts to thwart the election results.
Gosar's personal Twitter account points to Alexander's account at least 23 times since the Nov. 30 meeting in Phoenix that included Trump attorney Rudy Giuliani outlining what participants viewed as the case for fraud in Arizona's election results.
Gosar tweeted various versions of "StoptheSteal" at least 25 times in the same span.
Both Twitter and House Ethics should look at this congressman's twitter account. One should suspend, the other expel.

I will let you take it from here.https://t.co/3xLtJn3RjR

— Marc E. Elias (@marceelias) January 10, 2021
For Alexander, crime and politics
Alexander is a national organizer for "Stop the Steal," an organization that falsely contends that widespread fraud took place during the 2020 election to deny Trump victory over challenger Joe Biden.
On his Patreon web page, Ali Akbar Alexander describes himself as public figure with more than a decade of political experience.
A biography describes Alexander as a petty criminal who capitalized on the right-wing blogosphere to recast himself as a conservative guru.
"In 2007 he broke into a van, stole a debit card and tried to use it. He was caught, arrested and convicted on felony charges," Bill Schmalfeldt wrote in a biography of Alexander titled "Vice and Victory: With the Emphasis on the Former."
Alexander, 35, has lived in Texas, Louisiana and Virginia.
Even as he pleaded guilty to credit card fraud in 2008, he got a job at the Republican National Convention that year, according to published accounts.
Gosar, Biggs spoke in debate over vote certification
Apart from their social media differences, Biggs and Gosar were key players in the failed effort Wednesday by most House Republicans to block the certification of election results in Arizona and Pennsylvania.
Gosar was the House member who formally challenged Arizona during the joint session of Congress.
Biggs, who heads the House Freedom Caucus, spoke early on in the subsequent debate in the House of Representatives on the case against Arizona's election system.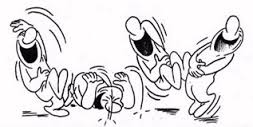 Stefanski emphasized that Biggs' primary concern is upholding election integrity.
Lying sack of shit! He has always been for GOP voter suppression.
"He was focused on his research and arguments to work within the confines of the law and established precedent to restore integrity to our elections, and to ensure that all Americans — regardless of party affiliation — can again have complete trust in our elections systems," Stefanski said.
'No signal'
While Gosar had been prolific in touting election protests and the intended rally in Washington on Jan. 6, he has been relatively quiet on social media in the days since.
After no public tweets on Thursday, his first on Friday was a message with the image saying, "No signal" and the color bars sometimes used on TV.
By contrast, Biggs has repeatedly tweeted his appreciation about law enforcement in recent days. On Saturday, for example, he noted it was Law Enforcement Appreciation Day.
You mean like this police officer your baseless allegations of election theft inspired Trump's MAGA red cap thugs to attack in their "white riot"?
Man, this is hard to watch. This video appears to show a police officer being dragged down the stairs face down while Trump supporters beat him to a pulp, even using American flags. Unclear if this was Officer Sicknick but this is deeply disturbing. pic.twitter.com/Muz3fv5SFi

— Caleb Hull (I'm With the CCP Don't Ban Me) (@CalebJHull) January 10, 2021
Or this Capitol Police officer being crushed in a doorway after insurrectionists stormed the U.S. Capitol building.
And Officer Brian D. Sicknick, a Capitol Police officer died Thursday after being injured in clashes with pro-Trump rioters in the Capitol the day before.
These are the actions that your baseless allegations of election theft inspired. That's all on you, asshole.
Rep. Gosar's family, who despises him, is calling for his expulsion from Congress. Some of Rep. Gosar's siblings want him expelled from Congress after deadly riot at Capitol:
Three of Rep. Paul Gosar's siblings have reached out to Rep. Raúl Grijalva asking him to help get their brother expelled from Congress after the deadly riot at the U.S. Capitol they blame him for helping to instigate.
It is the third time in three years members of the Arizona Republican's family have taken dramatic steps hoping to derail his political career.
Once again, it comes in response to what they view as outrageous conduct that hurts the nation.
In 2018, his family members gained national attention for appearing in ads for Gosar's failed Democratic opponent, David Brill. Last year, they again endorsed his Democratic challenger, Delina DiSanto. Now, some of them want to see consequences for his supporting the mob that stormed the Capitol in a siege that left five people dead, including a police officer.
"We know him to be an extremist and we took that very seriously," said Seattle resident Jennifer Gosar, one of Paul Gosar's nine siblings. "I believe that my brother has been a constant perpetrator of misinformation. … I've been incredulous at the lack of accountability thus far. I would think Wednesday would be certainly a line."
"He's set a dangerous sort of precedent along the 10 years he's been in office," said Tim Gosar of Fort Collins, Colo. "When you talk about what happened the other day, you're talking about treason. You're talking about overthrowing the government. That's what this is. If that doesn't rise to the level of expulsion, what does?"
Wyoming resident David Gosar said his brother "has parroted the exact same lies that Trump has" about the election.
"Five people are dead and Congress has been attacked," David Gosar said. "Somebody has to pay a penalty for it."
Paul Gosar's chief of staff did not immediately respond to a request for comment Saturday.
Rep. Grijalva's office acknowledged hearing from the Gosars. Grijalva said he is most focused on Trump's accountability but wants others to answer for the riots as well.
"I am first and foremost focused on removing the President from office as soon as possible," Grijalva said in a statement. "But we must not overlook the role that some Members of Congress played in promoting the baseless conspiracy theories that led to Wednesday's siege of the Capitol. It's no secret that some threw gasoline on an already-raging fire.
"If a Member of Congress willingly violated their oath of office and tacitly encouraged a mob to overturn the results of democratic elections, their actions should be investigated and they should face consequences. If that includes expulsion, so be it."
Grijalva has signed onto a pair of efforts in the House seeking consequences for trying to overturn the election.
One, filed by Rep. Debbie Wasserman Schultz, D-Fla., before the attack on the Capitol, would censure Rep. Louie Gohmert, R-Texas, for telling people "you've got to go to the streets" after a lawsuit seeking to overturn the election results was dismissed.
Gohmert has maintained he did not intend for people to be violent.
He is a lying sack of shit!
The other, filed Wednesday by Rep. Cori Bush, D-Mo., would seek to expel members of Congress who "incited this domestic terrorist attack through their attempts to overturn the election."
Congress has only expelled 20 members in its history, including two House members in the past 40 years.
Expulsions in the House and Senate have concerned cases of disloyalty to the country or conviction of a criminal statutory offense involving abuse of one's official position, according to a Congressional Research Service Report. To date, five members in the House and 15 in the Senate have been expelled. See, Fact check: Congress expelled 14 members in 1861 for supporting the Confederacy:
10 senators were expelled in July 1861 for being engaged "in a conspiracy against the peace and union of the United States Government" for their support of the Confederacy, according to the Senate.
John Breckinridge, of Kentucky, was expelled later, on Dec. 4, 1861, for disloyalty to the Union who had "joined the enemies of his country, and is now in arms against the Government he had sworn the support," according to the Senate.
Three members of the House were expelled in 1861 for their disloyalty to the Union as well, according to Congressional Research Service.
Reps. Biggs and Gosar actively supported Trump's attempted "GOP Clown Car Coup" against the lawful government of the United States (let's not forget that Rep. Debbie Lesko also voted to disenfranchise Arizona's voters. Rep. David Schweikert joined them to disenfranchise Pennsylvania's voters). Each of them violated their oath of office. A violent insurrection and attempted coup against the United States government is clear grounds for expulsion from Congress.
The extraordinary request from some of Gosar's family members is only one of the controversies to mark the often-caustic six-term congressman's tenure.
His Prescott-based district spans northwestern Arizona and wraps around the outskirts of the Valley. It is Arizona's most conservative district, and it is where Gosar has thrived politically.
His latest controversy grows out of his zeal to "Stop the Steal," an effort rooted in the baseless claims that the presidential election was stolen from Trump.
Gosar has tweeted dozens of times in support of rallies in Arizona and Washington and other attempts to make the case that Trump didn't lose. Gosar led the challenge to certifying Arizona's presidential election results in Congress on Wednesday.
To some of his nine siblings, Gosar's heated rhetoric helped push people to the event in a fighting mood.
These members of Congress must be held accountable. There must be severe consequences for their disloyal seditious actions in supporting a coup against the United States government.