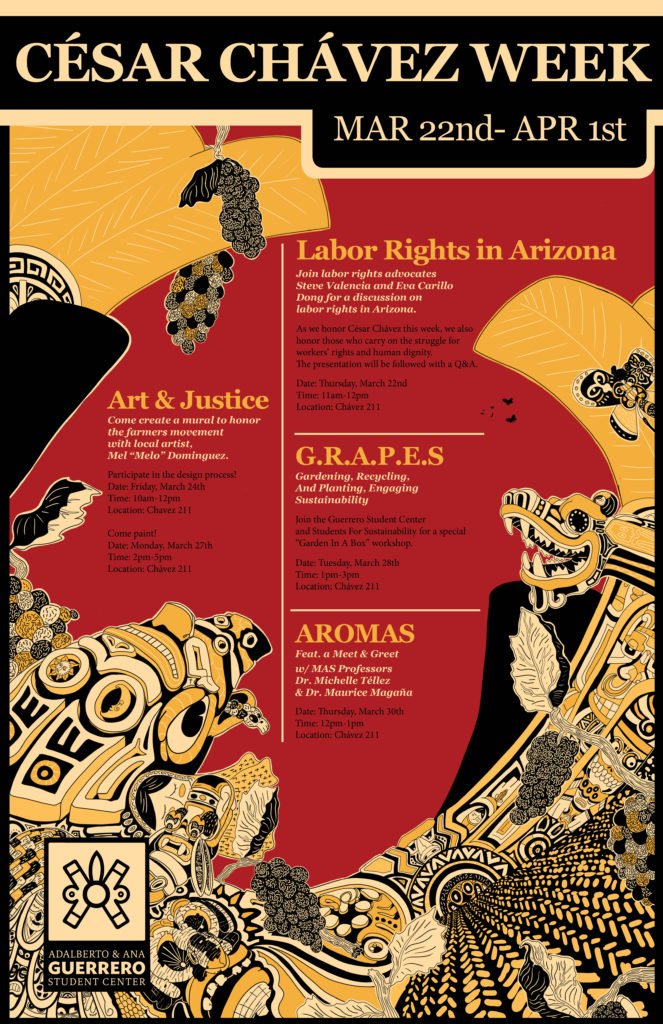 Art & Justice
"Come create with local artist, Mel "Melo" Dominguez, join us in making a mural on canvas to honor and recognize individuals, stories, reflections, and contributions to the Farm Workers Movement. To learn more about Mel, visit http://melodominguez.com/.
Participate in the process: Friday, March 24th at 10a-12p (Refreshments Provided)
This is an opportunity to contribute your ideas, images, words, and assist in drawing of the mural that will be 5ft x 6ft.
Come paint! Monday, March 27th at 2p-5p (Food Provided)
Each individual will be able to leave their mark on the collaborative image that will be displayed within the center."
All events at Cesar E. Chavez building,  room 211, at 1110 E. North Campus Drive, just north of Old Main.
Coming up 17th Annual Cesar E. Chavez March & Rally on  April 1st. Consult our Blog for Arizona Calendar for details.