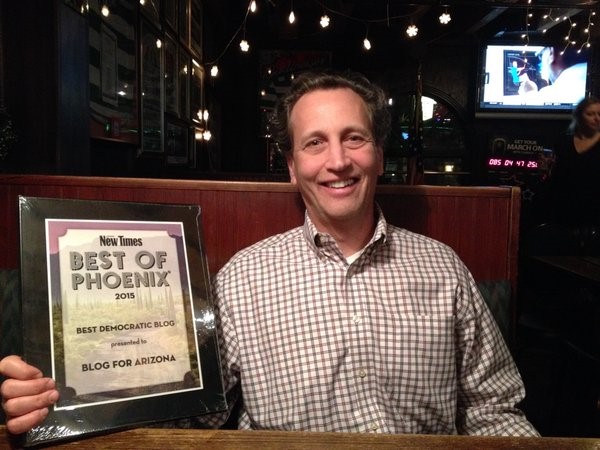 I'm closing in on five years writing here at BfAZ. So I was curious. What was I saying back then and does it make any sense today? I'm sure there were later posts that have no relevance today (and probably never did), but my first substantive post, Atlas Shrugged Upside Down,  may be more timely now than when I wrote it. Reading that post makes me wonder if the chickens are coming home to roost.
At the time I wrote Atlas Shrugged Upside Down, I'd just forced myself to read Atlas Shrugged, which I'd somehow managed to avoid while in high school. But I wanted to understand better the philosophy to which so many right wingers subscribed. So I endured Rand's thousand page gem.
Five years ago, you may recall, Occupy had just happened and reducing extreme economic inequality finally was gaining traction as an issue.
A thought, which became the subject of the post, occurred to me:
We were verging on a transformation almost exactly the opposite of what Rand predicted in Atlas Shrugged, but with a similarly dystopian endpoint. That was before the 2012 election. It turned out that Obama won re-election and our march to even more extreme inequality slowed. But it didn't stop and it certainly didn't go into reverse.
With the election of Trump and the appointment of billionaires to top administration posts, the specter of Atlas Shrugged Upside Down seems more real now than when I wrote the post. If you're with me this far, there's no need to read the entire post. The heart of it is in these concluding paragraphs:
Since reading Atlas Shrugged, and hearing so frequently about "Ayn Randers" like Paul Ryan, Ron Paul, and Alan Greenspan, I've noticed this seemingly surreal irony that in reality we're living through Atlas Shrugged Upside Down — the exact opposite of the story line from Atlas Shrugged. Rand spends 1000 pages railing against a world where liberal, socialist policies are taken to absurd extremes. But while right-wingers worship at the altar of Rand, and aggressively fight for her crazy ass principles, the cold reality is that we're living in a world where conservative policies are being taken to absurd extremes. No matter how much taxes are cut, there's a push to cut them further. Virtually any government function, including national defense, is fair game for privatization. Any form of regulation is anathema, even if the intent is to prevent the planet from burning. We have open discussion about rolling back child labor laws. The strength of organized labor, and the middle class along with it, is in freefall. Trial lawyers are vilified for, God forbid, representing otherwise defenseless victims of reckless corporate greed.

The horrible result of Atlas Shrugged Upside Down is mass suffering, while the opulence and profligacy of Rand's heroes knows no limit. But there's another ironic twist to Atlas Shrugged Upside Down. The selfish, greedy heroes in Atlas Shrugged were true producers, like Hank Reardon, who sacrificed every waking hour for ten years to develop a new metal alloy superior to steel. In today's Atlas Shrugged Upside Down, however, the top one percenters, so often exalted as "job creators," largely consist of unproductive Wall Street bankers, who make fortunes skimming money out of the general economy, and coupon clippers like Paris Hilton, who made money the old fashioned way by inheriting it. Amazingly, fully fifty percent of all income from capital gains and dividends, the income one makes without lifting a finger, flows to the top one tenth of one percent, about three hundred thousand lucky souls in a country of three hundred million. And, of further irony, those members of the elite who actually are heroes in the Randian sense, true producers like Bill Gates and many of the Silicon Valley success stories, rail against Atlas Shrugged Upside Down.

I don't consider myself especially astute in making these observations. I'm sure anyone whose given any thought to the matter and who isn't riding the Limbaugh-Hannity-Paul Ryan crazy train would reach the same conclusions. But it's disappointing that this Atlas Shrugged Upside Down phenomenon is not recognized more often and derided more effectively. Because, ultimately, Atlas Shrugged and Atlas Shrugged Upside Down arrive at the same destination — the elite living in their own comfort and security, with the masses mired in poverty and hopelessness. Here's hoping 2012 is the year we turn back the clock on Atlas Shrugged Upside Down. Occupy!!!
Yes, Atlas Shrugged Upside Down seemingly is upon us. But there is a possible silver lining. The New Deal likely wouldn't have happened without the Great Depression. The progressive policies we so desperately need, the ones to which Bernie Sanders and Jill Stein spoke, may not be achievable unless preceded by Atlas Shrugged Upside Down. Here's hoping.