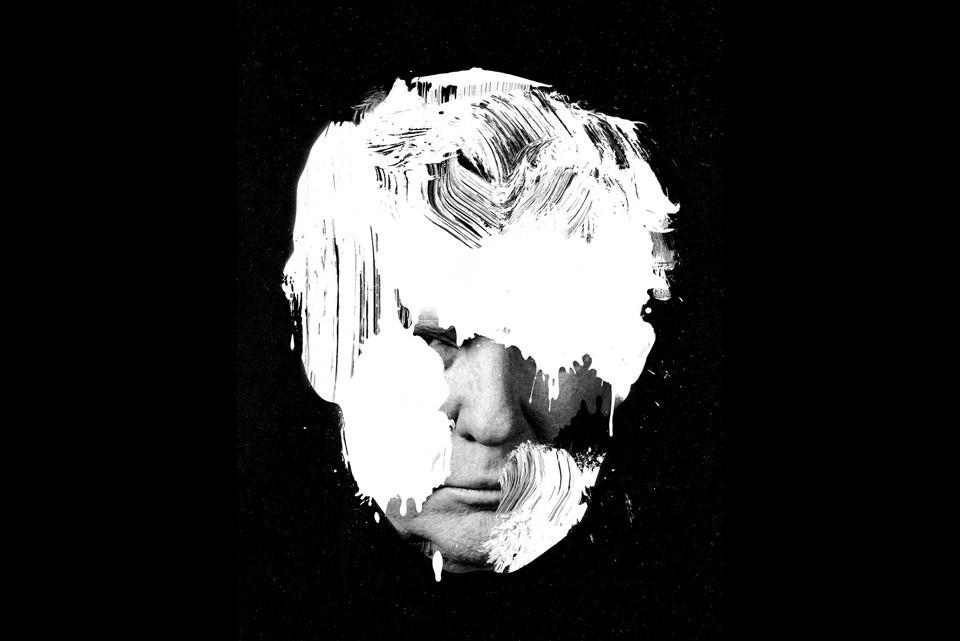 Readers here know that I won't hesitate to disagree, sometimes sharply, with the Blue Meanie. In his recent post about Ta-Nehisi Coates' The First White President, the Meanie advises readers: "You really should read Coates' entire essay." Sorry, Meanie, you fell short. Folks, it's an absolute must read, especially if you're white. And, when you're finished, you need to tell every one you know to read it.
It's that important.
From my narrow perspective, the timing of Coates' Atlantic piece was perfect. Those who follow me here or on Facebook know that I've been reading a lot about race lately. I've focused not only on trying to understand the forces behind the plight of black Americans, but also on the dynamics of what we politely refer to as the white working class.
In the second category, I'd place White Trash, Strangers in Their Own Land, Hillbilly Elegy, and White Working Class.
It's almost as if I've been anticipating Coates' piece for the past six months and researching a rebuttal to it.
Except there really isn't a rebuttal to write, as far as I can tell. At least not an intellectually honest one.In three of those four books I read about working class whites, the author tries mightily to cast the white working class in a sympathetic light. To some extent, the authors succeed. Certainly, the coastal elites have a superficial and, well, elitist, understanding of the white working class. I learned a lot from those books.
But the explanations were incomplete. They made sense, but they didn't negate the conclusion that racism runs rampant in white America.
That's where Coates' essay comes in. Using hard data and sound logic, Coates makes a devastating case that Trump is a racist himself and blatantly and successfully appealed to white racism. And he succeeded with every segment of white America: whether rich, middle-class or poor; whether young or old; whether male or female; whether college-educated or not; whether urban or rural. No matter how you slice the data, being white was likely to mean voting for Trump, while huge majorities of every other race in America supported Clinton.
There's a lot more to it than that. As the Meanie's post points out, Coates' piece is an indictment of how, across the board, white America has perpetuated the racial divide. It's not just conservative America, but progressive America as well. I can't summarize this aspect of Coates' piece, but here's a taste of the intensity with which he takes on this issue:
One can, to some extent, understand politicians' embracing a self-serving identity politics. Candidates for high office, such as Sanders, have to cobble together a coalition. The white working class is seen, understandably, as a large cache of potential votes, and capturing these votes requires eliding uncomfortable truths. But journalists have no such excuse. Again and again in the past year, Nicholas Kristof could be found pleading with his fellow liberals not to dismiss his old comrades in the white working class as bigots—even when their bigotry was evidenced in his own reporting. A visit to Tulsa, Oklahoma, finds Kristof wondering why Trump voters support a president who threatens to cut the programs they depend on. But the problem, according to Kristof 's interviewees, isn't Trump's attack on benefits so much as an attack on their benefits. "There's a lot of wasteful spending, so cut other places," one man tells Kristof. When Kristof pushes his subjects to identify that wasteful spending, a fascinating target is revealed: "Obama phones," the products of a fevered conspiracy theory that turned a long-standing government program into a scheme through which the then-president gave away free cellphones to undeserving blacks. Kristof doesn't shift his analysis based on this comment and, aside from a one-sentence fact-check tucked between parentheses, continues on as though it were never said.

Observing a Trump supporter in the act of deploying racism does not much perturb Kristof. That is because his defenses of the innate goodness of Trump voters and of the innate goodness of the white working class are in fact defenses of neither. On the contrary, the white working class functions rhetorically not as a real community of people so much as a tool to quiet the demands of those who want a more inclusive America.
I'll end where I began. Folks, The First White President is a must read, especially if you're white. And, when you're finished, tell every one you know to read it.