The federal district court cases from Nevada, Utah, and Oklahoma have all been "fast tracked" for oral argument in the Court of Appeals in early April. The case from Virginia  is "fast tracked" for oral argument in May.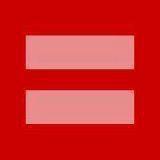 The 9th Circuit Court of Appeals has set oral arguments in Nevada's same-sex marriage case, Sevcik v. Sandoval,  for April 9 in San Francisco.
[UPDATE: Lyle Denniston at SCOTUSblog reports "The Ninth Circuit has now cancelled the April 9 hearing date for the Nevada case. It will be rescheduled."]
On Feb. 10, Nevada Attorney General Catherine Cortez Masto announced that she and Gov. Brian Sandoval would no longer be defending Nevada's amendment banning same-sex couples from marrying on appeal in the 9th Circuit, based on the fact that they did not believe their appeal would succeed if the amendment had to withstand heightened scrutiny standard  following the 9th Circuit Court of Appeals ruling in SmithKline Beecham v. Abbott.
The Coalition for the Protection of Marriage is the remaining party defending Nevada's definition of marriage as being between a man and a woman. There is an issue as to whether this organization even has standing, similar to the appeal of California's Prop. 8 in Hollingsworth v. Perry.
Chris Geidner at BuzzFeed recently reported, Courts In 9 Western States To Review Anti-Gay Laws More Closely:
Laws and other government actions that treat people differently based on their sexual orientation will face additional scrutiny from courts in nine western states, under a January court ruling that a national LGBT rights group said Friday night is not being appealed.
* * *
[SmithKline Beecham v. Abbott] involved whether gay people could be kept off a jury in a trial.
The 9th Circuit Court of Appeals — whose decisions apply to all federal courts in Alaska, Arizona, California, Hawaii, Idaho, Montana, Nevada, Oregon, and Washington — said no. In doing so, however, Judge Stephen Reinhardt wrote a decision that could have wide-ranging and long-lasting effects on LGBT rights more broadly — from marriage to employment and beyond.
* * *
On Jan. 21, the three-judge panel of the 9th Circuit stated, "Windsor review is not rational basis review. In its words and its deed, Windsor established a level of scrutiny for classifications based on sexual orientation that is unquestionably higher than rational basis review. In other words, Windsor requires that heightened scrutiny be applied to equal protection claims involving sexual orientation."
Abbott had 14 days — which would have been Feb. 4 — to ask the 9th Circuit panel to rehear the case or for an en banc, or larger, panel of 9th Circuit judges to consider the appeal. Abbott asked for and was granted a 30-day extension, which passed March 6.
Friday night, the Human Rights Campaign announced in a news release that not only was Abbott not seeking further review from the 9th Circuit but additionally that the company would not be asking the Supreme Court to review the 9th Circuit decision. [An AbbVie spokesman, Dirk van Eeden confirmed that the company would not be pursuing further appeals in the case.]
"AbbVie's decision not to appeal this ruling may turn out to be a pivotal moment in the quest for marriage equality in every state in this country and greater constitutional protections for all LGBT Americans," HRC President Chad Griffin said of the pharmaceutical spin-off of Abbott Laboratories in the statement. "We thank the company for standing on the right side of history."
The Ninth Circuit is almost certain to strike down Nevada's same-sex marriage ban, which will affect the status of similar bans in the 9th Circuit, including Arizona's constitutional same-sex marriage ban.
The Tenth Circuit has scheduled oral arguments for Kitchen v. Herbert, the Utah case, to be heard on April 10, 2014. Bishop v. Smith, the Oklahoma case, will be heard on April 17. See,  Tenth Circuit Court of Appeals sets oral arguments for Utah, Oklahoma Cases in April.
Lyle Denniston at SCOTUSblog reports on Bostic v. Schaefer, Fast track for Virginia marriage case:
The U.S. Court of Appeals for the Fourth Circuit agreed on Monday to follow an expedited schedule in reviewing the constitutionality of Virginia's ban on same-sex marriage, which has been struck down by a federal judge in Norfolk.   Under the schedule, briefing will be completed by April 30, and oral argument will be held in the public session set for May 12 to 15.
The Fourth Circuit has a reputation of deciding cases rather quickly.
There will be four Court of Appeals rulings on same-sex marriage ready for appeal to the U..S. Supreme Court docket in its 2014-15 Term.