During William "Bill" Barr's first tenure as Attorney General Under Georg H.W. Bush, New York Times columnist William Safire referred to him as "Coverup-General Barr" because of his role in burying evidence of then-President George H.W. Bush's involvement in "Iraqgate" and "Iron-Contra."
Barr's history of cover-ups to help Republican presidents in legal crises explains why Donald Trump brought him back in to head the Justice Department.
Somehow Barr's corrupt past disappeared down the memory hole, and even former U.S. Attorney's who had worked with him during this period of time vouched for him during his confirmation process. They have all since come to publicly regret and lament having vouched for him many times over since Barr was confirmed as Attorney General.
"Coverup-General Barr" has weaponized the Department of Justice into a partisan tool with which Donald Trump can attack his political opponents. Barr serves as Trump's personal defense attorney, his "new Roy Cohn," not as the nation's chief law enforcement official.
Fred Wertheimer breaks down most of the scandals that have dogged Barr in his second tenure as Attorney General. William Barr: A Failed Attorney General Unfit to Serve. See this post for the details, but briefly:
On January 17, Democracy 21 filed a complaint with the Justice Department's Office of Professional Responsibility and the Departmental Ethics Office that detailed Barr's pattern of biased actions and his failure to comply with Justice Department norms, rules and standards of conduct. The complaint requested these offices to investigate and take appropriate action regarding Barr's improprieties. (You can read the most recent complaint as well as previous complaints filed by Democracy 21 against Barr here, here and here).
Similar concerns about Barr were raised by the New York City Bar Association in a Jan. 8 letter to the Republican and Democratic leaders of the House and Senate. The letter expressed "serious concerns about the propriety of Barr's recent actions and statements." It urged Congress "to commence formal inquiries into a pattern of conduct by Attorney General William P. Barr that threatens public confidence in the fair and impartial administration of justice."
Last week, Barr issued new restrictions on opening investigations into politically sensitive individuals or entities, including a requirement that he must approve any inquiry into a presidential candidate or campaign. He is the "gatekeeper." Investigations Into 2020 Candidates Must Be Cleared by Top Justice Dept. Officials:
Attorney General William P. Barr issued new restrictions on Wednesday over the opening of politically sensitive investigations, an effort meant to avoid upending the presidential election as the F.B.I. inadvertently did in 2016 when its campaign inquiries shaped the outcome of the race.
In a moment of supreme irony: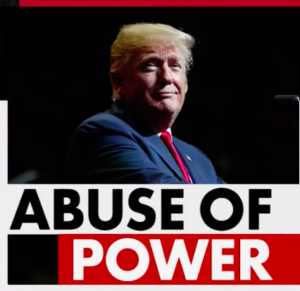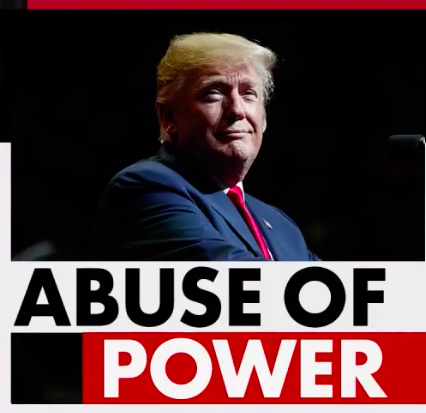 The memo, which said the Justice Department had a duty to ensure that elections are "free from improper activity or influences," was issued on the same day that President Trump was acquitted on charges that he had abused his office to push a foreign power to publicly announce investigations into his political rivals. The memo said that the F.B.I. and all other divisions under the department's purview must get Mr. Barr's approval before investigating any of the 2020 presidential candidates.
* * *
In the memo, Mr. Barr established a series of requirements governing whether investigators could open preliminary or full "politically sensitive" criminal and counterintelligence investigations into candidates or their donors.
No investigation into a presidential or vice-presidential candidate — or their senior campaign staff or advisers — can begin without written notification to the Justice Department and the written approval of Mr. Barr.
The F.B.I. must also notify and consult with the relevant leaders at the department — like the heads of the criminal division, the national security division or a United States attorney's office — before investigating Senate or House candidates or their campaigns, or opening an inquiry related to "illegal contributions, donations or expenditures by foreign nationals to a presidential or congressional campaign."
Past attorneys general have said that the department must take extra care with politically sensitive campaign-related investigations in an election year. But Mr. Barr is the first to require that the F.B.I. consult with the Justice Department before opening politically charged investigations.
OK. So how does this affect the already open criminal investigation in the Southern District of New York into Trump's personal attorney, Rudy Giuliani, and his henchmen Lev Parnas and Igor Fruman?
Under Mr. Barr's watch, federal prosecutors in Manhattan charged two Soviet-born businessmen — who were also associates of Mr. Trump's personal lawyer Rudolph W. Giuliani — with violating campaign finance laws multiple times. And prosecutors in Manhattan are investigating Mr. Giuliani himself for potentially violating foreign influence laws.
* * *
Mr. Barr directed all department divisions and law enforcement agencies to review their existing policies regarding how they work with top Justice Department officials on politically sensitive investigations, and to submit a report by April to the deputy attorney general.
The requirements in the memo are to remain in effect through the 2020 elections. After that, the department will study whether the changes were necessary.
It is fair to assume that "Coverup-General Barr," Donald Trump's "new Roy Cohn," if he hasn't already will torpedo SDNY's investigation into Trump's personal lawyer, Rudy Giuliani.
But what about the charges already filed against Lev Parnas and Igor Fruman? Parnas has said that Attorney General William Barr was basically on the team" and 'There's a treasure trove' of unseen additional evidence implicating AG Bill Barr. Parnas said he is speaking out because he is afraid of William Barr and his attorney has filed a request that asks Attorney General William Barr to recuse himself from the investigation.
Which makes the latest developments all the more troubling. Jonathan Chait reports at the New Yorker, Lindsey Graham Implicates William Barr in Massive Scandal, on Live Television: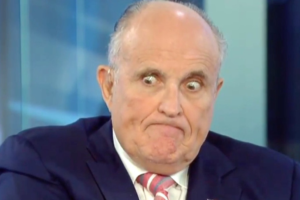 [On Sunday], Senator Lindsey Graham appeared on Face the Nation and blurted out an apparent confession of what, if true, would be a scandal of Nixonian proportions. Graham reported he had spoken with Attorney General William Barr that morning. "The Department of Justice is receiving information coming out of the Ukraine from Rudy," he reported, explaining that Barr "told me that they've created a process that Rudy could give information and they would see if it's verified."
Graham explained why, in his opinion, this state of affairs is appropriate: "Rudy Giuliani is a well-known man. He's a crime fighter. He's loyal to the president. He's a good lawyer." On the contrary, he is describing an arrangement that is not only the appearance of a conflict of interest but a massive abuse on its face.
First, Giuliani is not a government official. He is representing Donald Trump as an individual, a fact he has made perfectly clear. He boasted to the New York Times last May that he was seeking to uncover "information will be very, very helpful to my client, and may turn out to be helpful to my government." The distinction between "will" and "may" was Rudy's open acknowledgement that he was looking out for Trump, not the U.S. government, and that the interests of the two might not be the same. He was even more clear in a letter to Ukrainian President Zelensky, which his former partner, Lev Parnas, produced. The letter stated Giuliani was representing Trump "as a private citizen, not as President of the United States."
So, can any private citizen have their lawyer send allegations to Barr? What is this special "process" he created to let Rudy supply him with allegations? Is it a 1-800 number, a drop box, or what?
The second problem here is that Giuliani is not only representing a presidential candidate as his personal client. He is working in close contact with foreign partners who have a combination of personal interests and foreign-policy goals that do not line up with U.S. interests. He has not disclosed who is paying him for his work, but he was paid half a million dollars by Parnas, who was in turn paid by Dymtro Firtash, a Russian oligarch whose work tends to advance Russian foreign-policy interests. This raises the strong possibility that Giuliani is effectively a paid backchannel for Russian propaganda, and he now has a special line into the Department of Justice.
Third, Giuliani himself is the reported subject of a criminal investigation. Two of his partners have already been arrested, and the Department of Justice is reportedly pursuing the possibility of charges against Giuliani as well. (He allegedly pursued his own profit-making scheme in Ukraine, and seems to have committed campaign finance violations, by funneling foreign donations to Republican allies.)
Normally, people who are being investigated by the DOJ don't have a special back channel that lets them feed allegations of their own to the attorney general.
On Monday, Barr acknowledged Justice Dept. has created 'intake process' to vet Giuliani's information on Bidens:
At a news conference on an unrelated case, Barr confirmed an assertion made Sunday by Sen. Lindsey O. Graham (R-S.C.) that the Justice Department had "created a process that Rudy could give information and they would see if it's verified."
Barr said he had established an "intake process in the field" so that the Justice Department and intelligence agencies could scrutinize information they were given.
"That is true for all information that comes to the department relating to the Ukraine, including anything Mr. Giuliani might provide," Barr said. He did not provide any other specifics.
A Justice Department official said Giuliani had "recently" shared information with federal law enforcement officials through the process described by Barr. Two people familiar with the matter said the information is being routed to the U.S. attorney's office in Pittsburgh [Scott W. Brady is the U.S. attorney in Pittsburgh].
* * *
Barr's announcement angered Democrats, who questioned whether Giuliani was getting special treatment from Trump's Justice Department. Ya think?!
The House Judiciary Committee chairman, Rep. Jerrold Nadler (D-N.Y.), wrote to Barr on Monday saying that "any official relationship between Mr. Giuliani and the Department raises serious questions about conflicts of interest — both for the Department, generally, and for you, specifically."
Former Justice Department counterintelligence official David Laufman tweeted:"There is nothing normal about the Attorney General creating a special 'intake process in the field' for info relating to claims advancing a White House political narrative — particularly for someone reportedly under criminal investigation."
After this "holy shit!" of a scandal, things get even worse. Politico reports, Feds seek delay in Michael Flynn case:
In unusual Sunday morning court filings, the U.S. Attorney's Office in Washington did not explicitly call for a postponement of Flynn's scheduled Feb. 27 sentencing on a single felony charge of making false statements to the FBI, but suggested putting off looming deadlines in a way that would make it unlikely for any sentencing to take place this month.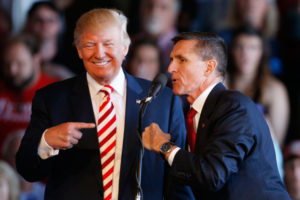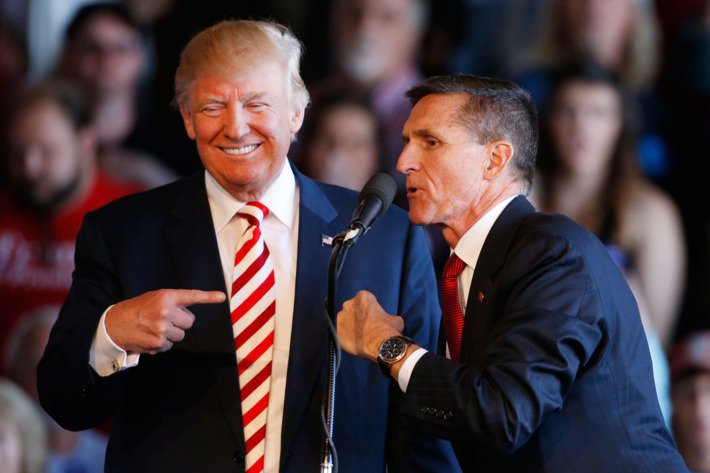 The new filings say Flynn's claims that he received ineffective assistance from his former lawyers at the premier D.C. law firm Covington & Burling will require information and perhaps testimony from those attorneys. The government is asking U.S. District Court Judge Emmet Sullivan to issue an order that Flynn has waived attorney-client privilege in those communications.
"The government requests that the Court suspend the current briefing schedule concerning the defendant's [motion] until such time as the government has been able to confer with Covington regarding the information it seeks," prosecutors wrote. "While Covington has indicated a willingness to comply with this request, it has understandably declined to do so in the absence of a Court order confirming the waiver of attorney-client privilege."
The pair of prosecution filings submitted on Sunday do not bear the signature of Brandon Van Grack, a former member of special counsel Robert Mueller's team who has been the lead attorney on the case since its outset.
The new submissions are signed by an assistant U.S. attorney in Washington, Jocelyn Ballantine, who has helped handle Flynn's case since Mueller's office shut down last May. The filings are the first in the case submitted under the authority of Tim Shea, the new, interim U.S. attorney for the District of Columbia appointed last month by Attorney General William Barr.
Shea, a former aide to Barr, previously worked as an attorney at major law firms and counsel for Republican-led House and Senate committees.
The judge has indefinitely postponed former national security adviser Michael Flynn's sentencing. Judge Sullivan set deadlines for more filings through early March, making it unlikely the retired Army general and former Defense Intelligence Agency chief will be sentenced anytime soon.
Then today another bombshell of a scandal dropped in the Roger Stone case. On Monday, prosecutors had asked a federal judge to sentence Roger Stone, a former informal adviser to President Donald Trump, to seven to nine years in prison for lying to Congress and witness tampering during the Russia investigation, according to a new court filing.
President Trump objected to the prosecutors' recommendation, Twitter raging overnight what he called a "horrible and very unfair situation."
Trump told reporters in the Oval Office later in the day on Tuesday that he did speak to the Justice Department about Stone's sentencing.
On Tuesday, the Department of Justice announced it would reduce the recommended sentence for the longtime Trump associate, resulting in Three Roger Stone prosecutors resigning from case after DOJ backpedals on sentencing recommendation: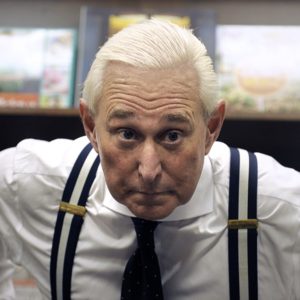 Three prosecutors in Roger Stone's criminal case abruptly resigned from the case on Tuesday after the Justice Department said it planned to reduce the recommended sentence for the longtime Trump associate.
* * *
After the reports of the imminent softer sentencing recommendation, lead prosecutor Aaron Zelinsky withdrew as a prosecutor in the case. A footnote in his court filing noted that "the undersigned attorney has resigned effective immediately."
Zelinsky, who was a part of former special counsel Robert Mueller's team investigating Russian election interference, is not resigning from the Justice Department but is leaving the Washington, D.C. U.S. Attorney's Office and returning to his old job with the U.S. Attorney in Maryland.
Another one of the prosecutors, Jonathan Kravis, also resigned— both from the case and his job as an assistant U.S. attorney. Kravis on Tuesday filed a notice with the judge saying he "no longer represents the government in this matter." A third prosecutor, Adam Jed, also withdrew from the case.
UPDATE: a fourth prosecutor, Mike Marando, also withdrew from the case. All 4 federal prosecutors quit Stone case after DOJ overrules prosecutors on sentencing request.
Joyce Vance, an MSNBC contributor and former federal prosecutor, tweeted the dual withdrawal notices from the prosecutors speak "loudly to those of us who used to work at DOJ. There is a 4-alarm fire at Justice."
Senate Minority Leader Chuck Schumer, D-N.Y., in a tweet called on the Justice Department Inspector General to "open an investigation "immediately."
"The president seems to think the entire Justice Department is just his personal lawfirm to prosecute his enemies and help his friends. Rule of law in this grand tradition in this wonderful Justice Department is just being totally perverted to Donald Trump's own personal desires and needs and it's a disgrace," Schumer told reporters in Washington, D.C. "Roger Stone should get the full amount of time the prosecutors recommended and we're going to do some oversight of that."
Rep. Adam Schiff, the California Democrat who was the lead prosecutor in Trump's impeachment trial, said that "if If reports are correct, the Department of Justice and Attorney General Bill Barr are poised to overrule career prosecutors who made a sentencing recommendation yesterday, following a midnight tweet from the President attacking the proposed length of sentence."
Schiff said it would "it would be a blatant abuse of power if President Trump has in fact intervened to reverse the recommendations of career prosecutors at the Department of Justice."
"Doing so would send an unmistakable message that President Trump will protect those who lie to Congress to cover up his own misconduct, and that the Attorney General will join him in that effort. Coupled with the President's blatant retaliation against those who helped expose his wrongdoing, the Trump Administration poses the gravest threat to the rule of law in America in a generation," Schiff said.
David Laufman, a former senior Justice Department official, tweeted that the move was "a shocking, cram-down political intervention in the criminal justice process. We are now truly at a break-glass-in-case-of-fire moment for the Justice Dept."
In a just world where the rule of law still existed, "Coverup-General Barr" would be impeached, prosecuted and disbarred for his misconduct. But the Party of Trump is a criminal enterprise which protects its gang members and does what the Mafia "Don" orders.
America's house is on fire, and the only way to put the fire out is to remove this amoral and corrupt Party of Trump from power.
UPDATE Via Axios:  President Trump acknowledged in a Wednesday morning tweet that Attorney General Bill Barr had intervened in the matter, congratulating him for "taking charge of a case that was totally out of control and perhaps should not have even been brought."
The president also posted a tweet criticizing the judge presiding over Stone's case, Amy Berman Jackson, after it was pointed out that she had dealt with cases involving the Mueller investigation — including that of the now-imprisoned former Trump campaign chairman Paul Manafort.
Jennifer Rubin writes that The Justice Department becomes a political hit squad for an unleashed president.
Harry Littman writes that The Justice Department's reputation is on life support.
Trump's long game here is to pardon everyone caught up in the Russia investigation, and then try to make it "disappear" as if it never happened through the alternative facts/alternate reality filter of the conservative media entertainment complex.
We live in dangerous times.