My Spidey senses tingling were correct, there was more to Rep. Trent Franks sudden resignation — and I don't believe the latest reporting is the full story either (there have been rumors circulating about him for years). Politico reports, Female aides fretted Franks wanted to have sex to impregnate them: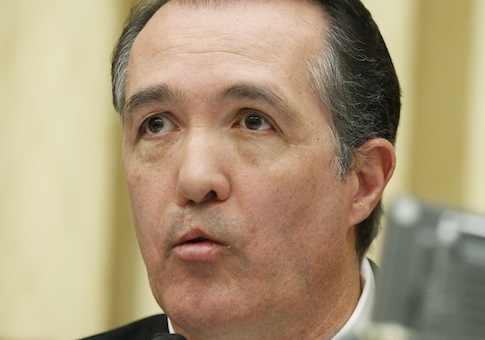 Arizona Rep. Trent Franks allegedly made unwanted advances toward female staffers in his office and retaliated against one who rebuffed him, according to House GOP sources with knowledge of a complaint against him.
The allegations, which reached Speaker Paul Ryan and top GOP leaders in recent days, led to Franks' sudden resignation this week. Franks originally announced that he would resign on Jan. 31, 2018. But just hours after POLITICO inquired about the allegations, he sped up his resignation and left office Friday.
The sources said Franks approached two female staffers about acting as a potential surrogate for him and his wife, who has struggled with fertility issues for years. But the aides were concerned that Franks was asking to have sexual relations with them. It was not clear to the women whether he was asking about impregnating the women through sexual intercourse or in vitro fertilization. Franks opposes abortion rights as well as procedures that discard embryos.
A former staffer also alleged that Franks tried to persuade a female aide that they were in love by having her read an article that described how a person knows they're in love with someone, the sources said. One woman believed she was the subject of retribution after rebuffing Franks. While she enjoyed access to the congressman before the incident, that access was revoked afterward, she told Republican leaders.
Also on Friday, the Associated Press that Franks offered to pay an aide $5 million to carry his child and pressured her relentlessly on the matter. Ex-aide: Rep. Franks offered $5m to carry his child:
A former aide to Republican Rep. Trent Franks has told The Associated Press the congressman repeatedly pressed her to carry his child, at one point offering her $5 million to act as a surrogate mother.
The eight-term lawmaker abruptly resigned Friday, bowing to an ultimatum from House Speaker Paul Ryan, R-Wis. Ryan told Franks that he would refer the allegations to the Ethics Committee and urged him to step aside.
The former staffer said the congressman at least four times asked if she'd be willing to act as a surrogate in exchange for money.
The former aide said the conversations took place in private, sometimes in the congressman's car, and that she repeatedly told him she wasn't interested. She said she never filed a formal complaint because until recently she didn't know where to go, but that his behavior had made her feel uncomfortable.
The Associated Press verified the identity of the staffer and confirmed that she worked in Franks' office. She asked that her name be withheld out of concern for her privacy,.
"During my time there, I was asked a few times to look over a 'contract' to carry his child, and if I would conceive his child, I would be given $5 million," she said, adding that she refused to look over the contract and has never seen a copy.
The woman said the requests shocked her, and made her feel afraid that if she didn't agree, she would face professional consequences. She said she spoke to another aide in the office, who had also been approached about surrogacy.
The aide cited the surrogacy requests as "a main reason" for leaving the office, adding that she felt retaliated against after turning down the congressman, ignored by Franks and not given many assignments.
* * *
A senior congressional official said Ryan's general counsel was contacted about two weeks ago by someone with information about "troubling behavior" by Franks involving a former staffer. Ryan's lawyer interviewed two women with similar complaints and verified them through a third party. The official spoke on condition of anonymity because the official was not authorized to discuss the deliberations.
Andrea Lafferty, President of Traditional Values Coalition, said she is the one who reported Franks' conduct to the speaker's office. Lafferty told AP that the former aide came to her about a year ago and told her about the surrogacy requests. Lafferty said she contacted Ryan's office last month, after the staffer agreed to discuss the incident with leadership.
"I was approached last year about the situation, she came to me wanting some advice about how to handle this. She came to me shaking and sobbing, and she shared a story that I think is horrific, a powerful man hiring young women, procuring staff, to potentially surrogate children for him," Lafferty said. "I accompanied (the former aide) to the meeting in the speaker's office where she said Congressman Trent Franks offered her $5 million if she conceived him a child."
Ryan on Thursday said in a statement that he was briefed on the allegations last week, and found them to be "serious and requiring action."
Ryan said that he presented Franks with the allegations, "which he did not deny," and filed them with the House Committee on Ethics.
Rep. Trent Franks said in a written statement his wife became ill Friday and he decided the best thing for his family would be for his resignation to become effective immediately. (It would appear her illness is that she is married to the creepy Trent Franks). Trent Franks announces he is resigning immediately after wife is admitted to hospital:
Arizona Rep. Trent Franks announced today he is resigning immediately after wife was admitted to a hospital.
"Last night, my wife was admitted to the hospital in Washington, D.C. due to an ongoing ailment," Franks said in a statement. "After discussing options with my family, we came to the conclusion that the best thing for our family now would be for me to tender my previous resignation effective today, December 8th, 2017."
The statement provided no other details on the condition of his wife.
This changes the timing of the special election to fill the vacancy left by Franks resignation. The Arizona Republic reports:
The special elections to replace Franks are expected to move ahead quickly.
The primary election is expected to happen between Feb. 26 and March 8, according to estimates by the Arizona Republican Party. The general election would be held between April 17 and May 7.
And this from The Republic:
None of Franks' Arizona colleagues commented on his departure on social media while the news moved into a second day.
It was unclear whether anyone would move to financially distance themselves from contributions from Franks or the political-action committee he controlled.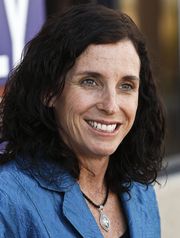 Rep. Martha McSally, for example, received more than $16,400 from Franks beginning in 2012 and as recently as September. Neither her campaign nor her office responded to an inquiry about whether she intends to keep the money.
The Arizona Democratic Party criticized McSally for calling Democratic Rep. John Conyers a "dirty old man" after he was accused of making sexual advances on a staffer, but she refused to similarly condemn Franks or Alabama Republican Roy Moore, who faces a raft of accusers who said he sought sexual relations with them decades ago when they were under 18 and he was in his 30s.
"Congresswoman McSally, it is your job to represent Arizonans and you've failed by playing politics on an issue that shouldn't have a party identity," said Drew Anderson, a spokesman for the Democrats. "If McSally fails to condemn Roy Moore and return Congressman Franks' money, it will be yet another example of how McSally has put politics — not Arizonans — first."
Earlier this year, state Sen. Steve Smith, who is running for the Republican nomination in Arizona's northeastern district, collected $1,000 from Franks' PAC in June.
UPDATE: Silent McSally has decided to donate campaign donations from Franks to veteran groups: U.S. Rep. Martha McSally announced she will donate to veterans groups the more than $22,000 her campaign received from former U.S. Rep. Trent Franks. No word from Sen. Steve Smith.
Before winning election to Congress, Franks founded the Arizona Family Research Institute, an organization associated with Dr. James Dobson's "Focus on the Family." The group later changed its name to the Center for Arizona Policy, which is now run by Cathi Herrod. Herrod hasn't commented on Franks departure either.
As for the salacious rumors about Trent Franks, you can always count on Laurie Roberts of The Republic, Trent Franks' reason for resigning is just bizarre:
Franks was all set to run for the U.S. Senate in 2012 until suddenly, he wasn't. Multiple people have told me that his after-hours activities caught up to him.
"I know there was a file," one Republican consultant told me. "The information was there to be had, and it was shared with him, so he walked away from the race."
Another told me that Franks wrote creepy text messages a decade ago to a Republican operative – texts that never came to light.
Whatever the reason, Franks' 2012 Senate campaign abruptly ended before it began.
And now, Franks, a Republican religious conservative who instead of staying put and defending his integrity has apparently decided to beat feet before a tidal wave comes crashing down on his head.
More to come? I would guess so.
If you want to share what you know, or what you have heard about Trent Franks, share it in the comments.
UPDATE: Neil King, former Wall Street Journal deputy bureau chief, tweets this disturbing warning: