Democratic and Republican congressional leaders will meet on Wednesday with top White House officials as they attempt to hammer out a deal to avert a government shutdown and resolve an impasse on immigration. POLITICO reports, Bipartisan DACA, spending talks set to commence with White House:
The meeting, confirmed by two sources familiar with the planning, was initially expected to include President Donald Trump's chief of staff, John Kelly, but a White House spokesman said legislative affairs director Marc Short and budget director Mick Mulvaney would represent the president. The meeting comes as President Donald Trump attempts to squeeze Democrats to force action on one of his most iconic, divisive policy proposals: a wall on the southern U.S. border.
Trump has signaled in recent days that he would support a measure to protect undocumented immigrants who arrived in the country as minors in exchange for wall funding and other stiff border security measures that Democrats have ardently opposed.
House Minority Leader Nancy Pelosi and Senate Minority Leader Chuck Schumer brushed off the president's tweet.
Democrats have repeatedly said they won't sign on to a government funding bill without striking a deal to protect Dreamers.
Pelosi and Schumer will join Speaker Paul Ryan (R-Wis.) and Senate Majority Leader Mitch McConnell (R-Ky.) in the meeting with legislative affairs director Marc Short and budget director Mick Mulvaney on Wednesday afternoon.
Short and Mulvaney's lead role in the negotiations is a break from similar meetings in recent months, when Democrats have walked away emboldened and claiming to have won concessions from Trump. After a September session at the White House, Trump joined Pelosi and Schumer to punt a series of fiscal negotiations until early December.
Democrats bailed on the most recent planned meeting of the four leaders in November, though, after Trump tweeted that an immigration deal was unlikely.
Trump told The New York Times on Thursday that he believes a bipartisan solution on DACA is within reach, though he said he wouldn't back any plan "without a wall."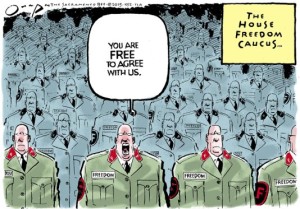 Rep. Mark Meadows (R-N.C.), chairman of the House GOP Freedom Caucus, said Friday that he's confident Trump won't sign any deal that doesn't include his immigration priorities — from the wall, to ending so-called chain migration and the visa lottery program.
"The president will veto something that doesn't have those items in there," Meadows told Breitbart Radio. "I firmly believe that."
The latest funding deadline for the government to avert a shutdown is January 19. Congress will not be back in session until January 8, so they are leaving themselves only 10 days to resolve a number of outstanding issues, Left behind by Congress until January 19, or kick the can down the road again with yet another continuing resolution (CR).
Congress only has two months to figure out what to do with DACA before the repeal goes into effect in March 2018.