Update to Manhattan DA makes a strong case for enforcing its subpoena to Mazars USA.
The New York Times reported Wednesday night that Manhattan District Attorney Cyrus Vance, Jr. has already obtained financial documents subpoenaed from Deutsche Bank last year. Trump's Bank Was Subpoenaed by N.Y. Prosecutors in Criminal Inquiry:
The New York prosecutors who are seeking President Trump's tax records have also subpoenaed his longtime lender, a sign that their criminal investigation into Mr. Trump's business practices is more wide-ranging than previously known.
The Manhattan district attorney's office issued the subpoena last year to Deutsche Bank, which has been Mr. Trump's primary lender since the late 1990s, seeking financial records that he and his company provided to the bank, according to four people familiar with the inquiry.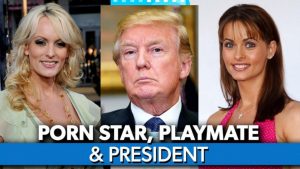 The criminal investigation initially appeared to be focused on hush-money payments made in 2016 to two women who have said they had affairs with Mr. Trump.
But in a court filing this week, prosecutors with the district attorney's office cited "public reports of possibly extensive and protracted criminal conduct at the Trump Organization" and suggested that they were also investigating possible crimes involving bank and insurance fraud.
Mr. Trump's former lawyer and fixer Michael Cohen testified on Capitol Hill that Mr. Trump had inflated the value of his assets in order at times to obtain financing from Deutsche Bank, including in 2014 when he bid unsuccessfully for the Buffalo Bills football team. Mr. Cohen also told federal prosecutors in Manhattan about insurance claims the Trump Organization had filed that he believed had been inflated.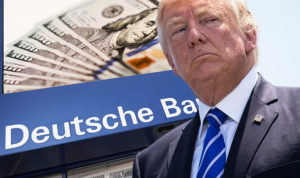 Because of its longstanding and multifaceted relationship with Mr. Trump, Deutsche Bank has been a frequent target of regulators and lawmakers digging into the president's opaque finances. But the subpoena from the office of the district attorney, Cyrus R. Vance Jr., appears to be the first instance of a criminal inquiry involving Mr. Trump and his dealings with the German bank, which lent him and his company more than $2 billion over the past two decades.
Deutsche Bank complied with the subpoena. Over a period of months last year, it provided Mr. Vance's office with detailed records, including financial statements and other materials that Mr. Trump had provided to the bank as he sought loans, according to two of the people familiar with the inquiry.
The bank's response to the subpoena reinforces the seriousness of the legal threat the district attorney's investigation poses for Mr. Trump, his family and his company, which in recent years have faced — and for the most part fended off — an onslaught of regulatory, congressional and criminal inquiries.
But while the subpoena of Deutsche Bank indicates the breadth of Mr. Vance's investigation, his inquiry is still at an early stage, a person briefed on the matter said.
* * *
The subpoena to Deutsche Bank sought documents on various topics related to Mr. Trump and his company, including any materials that might point to possible fraud, according to two people briefed on the subpoena's contents.
The bank's cooperation with Mr. Vance's office is significant because other investigations that have sought Mr. Trump's financial records have been stymied by legal challenges from the president and his family.
Whatever records the Manhattan prosecutors obtain are subject to grand jury secrecy rules and might never become public unless the district attorney's office brings charges and introduces the documents as evidence at a trial.
* * *
Some of the insurance and bank issues that have drawn scrutiny from reporters are also too old to be the focus of a criminal case.
While Deutsche Bank has been cooperating with prosecutors, Mr. Vance's office made it clear to Judge Marrero overseeing the subpoena to Trump's accounting firm MAZARS USA last month that its inquiry has been stalled without the tax returns.
"It's been nearly a year since we served our subpoena," Carey R. Dunne, a senior official under Mr. Vance, told the judge, "and this lawsuit's been very successful since then in delaying our ability to gather the central evidence" [obstruction of justice].
That delay, Mr. Dunne added, made it "ever more likely that the grand jury will be prevented from evaluating the evidence before the statutes of limitation expire."
As I indicated in the earlier post, Judge Marrero could rule by the end of this month. Stay tuned.