DNC FUTURE FORUM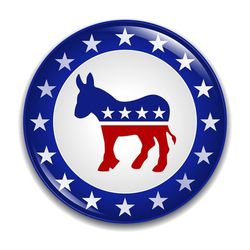 WHAT: The first in a series of DNC Future Forums
WHEN: Saturday, January 14, 2017
WHERE: Sheraton Grand Phoenix Hotel, 340 N. 3rd Street, Phoenix, AZ 85004
DESCRIPTION: The DNC Future Forums will be a full-day affair starting at 9 a.m. and expected to end no later than 6 p.m.
The day will start at 9 a.m. local time. The first part of the day will feature the following discussion points and will be OPEN to the public and press:
• Regional Political Presentation
• Regional Success Stories
• DNC Look Ahead Discussion:
Featured Speakers: DNC Chair Donna Brazile, Washington Governor Jay Inslee
Between noon – 1 pm, the forum will break for lunch and reconvene promptly at 1pm for the afternoon portion of the program, which will feature the DNC National Officer Candidate Forums.
Please seethe order below for blocks of time we will be allotting to specific offices:
• Chair Candidates Forum: 1pm – 3pm
• Vice Chair Candidates Forum: 3pm – 4:30pm
• Treasurer, Finance Chair, & Secretary Forums: 4:30pm – 6pm
The DNC Future Forums will be open to the press and the public and will be livestreamed on Democrats.org and ADP on Facebook, and on social media for maximum audience participation.
Members of the public wishing to RSVP to the event can visit this page: https://my.democrats.org/page/signup/phoenix-dnc-regional-future-forum-rsvp
Members of the public can use this form to submit questions for the chair: http://my.democrats.org/page/s/phoenix-questions-for-future-dnc-leaders
Candidates for Chair:
Sally Boynton Brown, Idaho Democratic Party Executive Director
Ray Buckley, New Hampshire Democratic Party Chair, Association of State Democratic Parties Chair
Pete Buttigieg, Mayor of South Bend, IN
Keith Ellison, U.S. Representative (MN-5)
Jehmu Greene, Fox News Political Analyst
Jaime Harrison, South Carolina Democratic Party Chair
Tom Perez, U.S. Secretary of Labor
Candidates for Vice Chair:
Michael Blake, New York State Assemblyman (79th District)
Melissa Byrne, Former National GOTV Digital Director for Bernie 2016
Mitchell Caesar, Former Broward County Democratic Party Chair
Grace Meng, U.S. Representative (NY-6)
Elizabeth Jaff, Head of Business Development and Campaigns for Crowdpac, Inc.
Lorna M. Johnson, Honorary Consul for Jamaica in Los Angeles
Latoia Jones, Assistant Director of Human Rights, American Federation of Teachers and Co-Founder of Black & Engaged
Rick Palacio, Colorado Democratic Party Chair
Adam Parkhomenko
Candidates for Vice Chair of Civic Engagement and Voter Participation:
Karen Carter Peterson, Louisiana Democratic Party Chair
Melissa Fazli, Executive Board Member and Delegate for the California Democratic Party for Assembly District 5
Candidates for Secretary:
Ana Cuprill, Wyoming Democratic Party Chair
Roberta Lange, Nevada Democratic Party Chair
Jason Rae, DNC Youth Council Chair
Stephanie Rawlings-Blake, DNC Secretary and Former Baltimore Mayor
Candidates for Treasurer:
Joyce Amico, President of JPCM Incorporated
William Derrough, Managing Director of Moelis & Company
Candidates for National Finance Chair:
Henry Munoz III, DNC National Finance Chair
*The above times are approximate, and will include a brief intro of each office and specific rules of engagement for each forum section.
Please note: all DNC National Officer candidates will be presenting in separate forums; the above represents the current timing we've allotted to each.