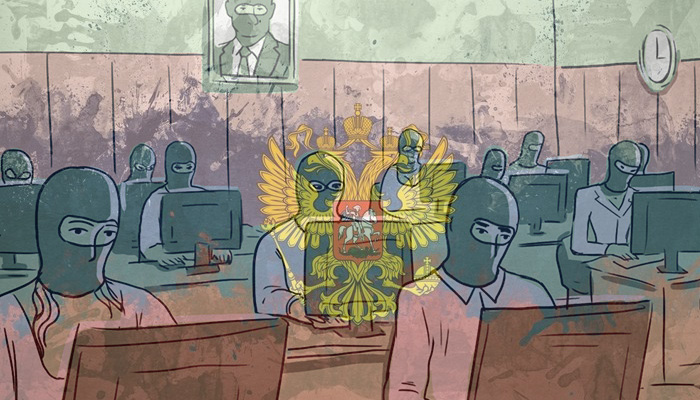 Some tidbits from today's Washington Post narrative piece on the Trump 2020 campaign, Trump's massive reelection campaign has 2016 themes — and a 2020 infrastructure:
President Trump and his advisers are launching a behemoth 2020 campaign operation combining his raw populist message from 2016 with a massive data-gathering and get-out-the-vote push aimed at dwarfing any previous presidential reelection effort[.]
* * *
Trump is starting his reelection bid with the full support of the Republican National Committee, a far more sophisticated data machine than his first election had and a party that has molded itself in his image while looking past his combative and incendiary style.
* * *
The campaign also plans to enlist more than 1 million volunteers using a vast database of supporters who have attended Trump's raucous political rallies over the past two years, officials said.
* * *
"We are creating the largest campaign operation in American history, an unstoppable apparatus that will follow and implement President Trump's strategy to great effect," campaign manager Brad Parscale said. "On every metric, we are on track to outpace our 2016 numbers by many multiples."
What the Post's campaign narrative leaves out: this is the same Brad Parscale who stonewalled lawmakers during testimony last July before the House Intelligence Committee. Democrats fume over Parscale's limited answers on Russian digital meddling:
[F]ederal investigators have mounting questions about the high-tech "secret weapon" Parscale says was instrumental to Trump's 2016 victory — including whether it might have played a role in Russian election meddling.
But Parscale isn't talking.
That's despite the fact that Democrats on at least three different congressional committees say they want to hear more from Parscale about potential data sharing between the campaign and Russian entities. Democrats say evidence of such collaboration — or even Russian manipulation of Trump campaign software that may have been unknown to Trump aides — would be highly explosive given its potentially direct impact on the election's outcome and legitimacy.
While Republicans seem content with Parscale's insistence he knows nothing about the Russian scheme, more than a dozen Democratic lawmakers and staffers interviewed by POLITICO say that no investigation into Moscow's election interference can be complete without a full accounting from Trump's 2016 digital campaign director[.]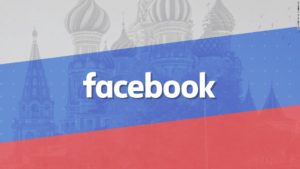 [S]everal Democrats said they were extremely concerned about recent media reports that Cambridge Analytica, the conservative data analytics firm Parscale hired for the campaign, had improperly collected information on more than 50 million Facebook users and likely used it in the voter-targeting operation. The new reporting, in The New York Times and the Observer of London, also suggested that Cambridge Analytica has previously undisclosed connections to Russia. See, How Trump Consultants Exploited the Facebook Data of Millions and Facebook and Cambridge Analytica: What You Need to Know as Fallout Widens.
A full accounting from Parscale is especially important now, the Democrats say, given his central role in both Trump's 2020 campaign and, through that organization, in supporting Republican candidates in the 2018 congressional midterm elections.
Yet Parscale stonewalled lawmakers during his July testimony before the House Intelligence Committee, Democratic sources familiar with it tell POLITICO, in an account of his appearance that has not been reported before.
During his testimony, Parscale was unresponsive to some questions and referred most others to Alexander Nix, the chief executive officer of Cambridge Analytica, and to campaign senior adviser and Trump son-in-law Jared Kushner, who hired Parscale and worked closely with him on the targeting operation, according to several officials present.
"We got nothing," Rep. Mike Quigley (D-Ill.) recalls. "Tapioca."
Well, there's a new sheriff in town now that Democrats control Congress.
Rep. Adam Schiff, the intelligence committee's ranking Democrat new chairman, said "There are still a number of important questions about the Trump campaign's digital operation that remain under investigation, the most significant of which is whether the Russian covert social-media effort was completely independent."
Schiff released an "investigative status update" from committee Democrats that said the Trump campaign's digital operation requires further investigation, including witness testimony and documents, "to determine whether the campaign coordinated in any way with Russia in its digital program."
The document cites Nix and Cambridge Analytica, as well as two of Parscale's campaign aides. One of them is Avi Berkowitz, a Harvard Law School graduate and Kushner protégé who served as assistant director of data analytics on the 2016 campaign and is now a special assistant to Trump at the White House. The committee Democrats said they had reason to believe Kushner "may have dispatched Mr. Berkowitz to meet with Russian Ambassador [Sergey] Kislyak in December 2016."
The Democrats did not indicate what the purpose of the meeting might have been. Kushner himself is known to have met with Kislyak in December 2016 and reportedly discussed with the Russian the possibility of opening a secret communications back channel to Moscow.
Cambridge Analytica's alleged misuse of Facebook data from up to 50 million user profiles, has not only caught the eye of Congressional investigators but also the special counsel investigating Russian meddling in the 2016 election. Special Counsel studies Trump campaign ties to Cambridge Analytica, sources say:
Special Counsel Robert Mueller's team for the last several weeks has had a growing interest to better understand the relationship between the campaign, the Republican National Committee, and Cambridge Analytica, sources tell ABC News.
The company is also under investigation by British officials for its use of Facebook users' data.
Sources tell ABC News several digital experts who worked in support of Trump's bid in 2016 have met with Mueller's team for closed-door interviews. The staffers, most of whom were employed by the RNC, served as key members of the 2016 operation working closely with the campaign and the data firm, the sources said. The company worked closely with the Republican candidate's political team.
Cambridge Analytica was brought on by then-Trump campaign digital advisor Brad Parscale in early June 2016, after the data science firm pitched him on its services, sources told ABC News. Three Cambridge Analytica employees, including two data scientists, immediately moved to San Antonio to embed with Parscale's firm and by August, the number of fulltime staffers in Texas ballooned to 13.
The team led by Matt Oczkowski, who served as the data firm's chief product officer, was divided into three groups focusing on data science, research and polling and marketing.
Cambridge Analytica was one entity involved in creating the voter information and fundraising database now known as Project Alamo, built jointly by staffers from the RNC, the Trump campaign and Parscale's firm with data supplied by the RNC and the campaign, sources said.
A spokesperson for the Trump campaign told ABC News in a statement that they "used the RNC for its voter data and not Cambridge Analytica. Using the RNC data was one of the best choices the campaign made. Any claims that voter data were used from another source to support the victory in 2016 are false."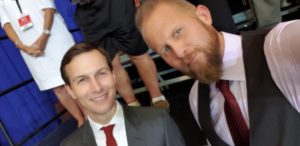 A source with direct knowledge who has met with the special counsel's team tells ABC News investigators have asked former senior level campaign staff about the digital operations, specifically how data was collected and used and how assets were targeted specifically in the battleground states. Mueller's team has asked witnesses about the process of "micro targeting" which is the process of using data to identify specific groups of individuals and thereby influence their thoughts and potentially their actions.
* * *
Jared Kushner, the president's son-in-law, and Parscale are among those who credited the use of targeted Facebook advertising – a strategy developed by Cambridge Analytica.
"We found that Facebook and digital targeting were the most effective ways to reach the audiences. After the primary, we started ramping up because we knew that doing a national campaign is different than doing a primary campaign," Kushner told Forbes Magazine just after the election. "That was when we formalized the system because we had to ramp up for digital fundraising. We brought in Cambridge Analytica."
The Trump campaign paid the data firm more than $5.8 million for "data management" during the 2016 election cycle, according to Federal Election Commission records.
Experts do not believe the trolls behind Russian Facebook accounts could have determined who to target on their own, but the question is whether the help they got came from Trump's orbit. The leading suspects at this point are Kushner and Brad Parscale, the campaign's digital media director. Mueller Probing Whether Trump Digital Team Aided Russian Disinformation Campaign:
Special Counsel Robert Mueller's investigation into Russia's influence on the 2016 election has begun to zero in on the joint digital operation that got Donald Trump elected, Yahoo News reports.
Mueller's team is trying to determine if members of the Trump campaign and Republican National Committee, who worked together on the digital arm of Trump's campaign, provided assistance to Russian trolls attempting to influence voters.
This has taken on added significance since it was recently revealed that Paul Manafort shared 2016 polling data with Russian associate, according to court filing: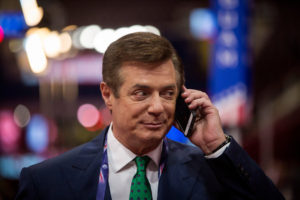 Paul Manafort shared 2016 presidential campaign polling data with Konstantin Kilimnik, an associate the FBI has said has ties to Russian intelligence, according to a court filing.
The information is in a filing that appears to inadvertently include details not intended to be made public and indicates a pathway by which the Russians could have had access to Trump campaign data.
* * *
The special counsel alleged Manafort "lied about sharing polling data with Mr. Kilimnik related to the 2016 presidential campaign," according to the unredacted filing. The source of that data, including whether it came from the Trump campaign, is unclear.
Special Counsel Robert Mueller has indicted 13 Russian nationals and three Russian companies for interfering in the 2016 U.S. election, including the "Internet Research Agency," known as Russia's "troll farm." U.S. Indicts 13 Russian Nationals for Election Meddling, Says They Communicated With Trump Campaign.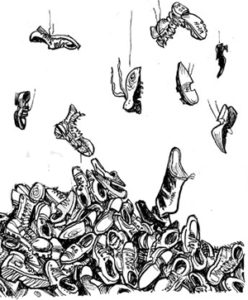 The "other shoe" yet to drop is the indictment of the American counterparts who coordinated with the Russians. The most likely to be named in an indictment are Paul Manafort, Brad Parscale, Jared Kushner and Cambridge Analytica.
Also perhaps Steve Bannon, then the vice-president of Cambridge Analytica. In an interview with The Washington Post, former Cambridge Analytica employee Christopher Wylie, who oversaw research at the company at the time it acquired data from Facebook, said Steve Bannon "approved the data-collection scheme we were proposing" and even had authority over the company's CEO Alexander Nix. Bannon is also under investigation in Britain for Cambridge Analytica's role in Brexit. New Evidence Emerges of Steve Bannon and Cambridge Analytica's Role in Brexit.
Russia's Internet Research Agency — an integral component of Donald Trump's 2016 presidential campaign — was also active in the 2018 midterm elections. Expect the Russians to be active in 2020.
Even without the active assistance of Russia's "troll farm," Donald Trump and the RNC have learned from the Russians how to operate their own "dezinformatsiya" propaganda campaign. Snopes reports, Hiding in Plain Sight: PAC-Connected Activists Set Up 'Local News' Outlets: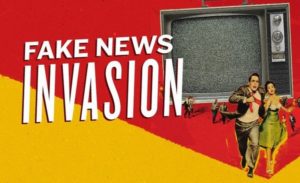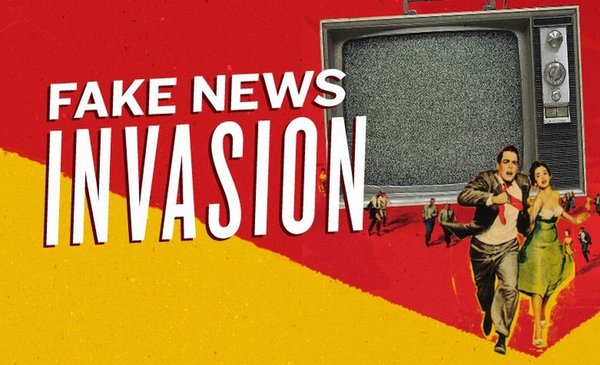 On 6 February 2017, a website of uncertain origin named "The Tennessee Star" was born. At the time, it was unclear who funded or operated this "local newspaper," which was largely filled with freely licensed content from organizations tied to conservative mega-donors. After some prodding by Politico in early 2018, the Tennessee Star revealed its primary architects to be three Tea Party-connected conservative activists: Michael Patrick Leahy, Steve Gill, and Christina Botteri.
Now, a Snopes investigation reveals in detail how these activists used the appearance of local newspapers to promote messages paid for or supported by outside or undisclosed interests. Gill, for example, is the political editor of the Tennessee Star, but he also owns a media consulting company that at least one candidate and one Political Action Committee (PAC) paid before receiving positive coverage in the Tennessee Star. Several Star writers have in the past or currently work for PACs or political campaigns that they write about, without disclosing that fact. Though its owners claim that the Tennessee Star is funded by advertising revenue, it appears to be supported by wealthy benefactors. Whatever the Tennessee Star is, it is not a local newspaper producing transparent journalism.
But this story is about more than just the Tennessee Star. Leahy, Botteri, and Gill have been expanding their version of journalism to other battleground states in the run-up to the 2020 presidential election. They are, they say, co-founders of a new, Delaware-registered company, Star News Digital Media, Inc., whose explicit strategy is to target battleground states with conservative news. So far, Leahy, Gill, and Botteri have added The Ohio Star and The Minnesota Sun to their network of purportedly local newspapers. These papers are effective carbon copies of the Tennessee Star.
If you were to search for these three "newspapers" in Google, they would each show up described identically as the "most reliable" newspapers in their respective locales, providing "unbiased updates on Investigative Reports, Thoughtful Opinion, Sports, Lifestyle."
Across the political spectrum, according to a 2017 Pew Research Center study, local news is considered more trustworthy than other more national sources. It is perhaps for that reason that an estimated 30% of all links pushed by the Russian troll farm known as the Internet Research Agency during the 2016 presidential election were to stories on local news websites. In some cases, these Russian imposters created their own fake local news sites.
* * *
The issue is not the creation of conservative content. The issue, according to Kathleen Bartzen Culver, the director for the Center of Journalism Ethics at the University of Wisconsin at Madison School of Journalism and Mass Communication, is disguising conservative activism as journalism. "I have no problem with advocacy organizations creating content that reinforces the positions they take on public policy issues on the left, right or center. The issue comes in when they're not transparent about that advocacy," Culver told us via phone. "In this case, if you have a conservative take on a policy issue and you want to promote that take, go ahead. But just claim it for what it is."
We reached out to all three individuals for this investigation but received a response only from Leahy, who spoke on their behalf in a series of emails.
Of course, the entire conservative media entertainment complex is a huge "dezinformatsiya" propaganda machine. This problem is not going away anytime soon.
It's time for Robert Mueller to "drop the other shoe" and to indict the American counterparts to the Russian "dezinformatsiya" propaganda campaign in 2016 before Donald Trump can do it again in 2020.