By Michael Bryan
First a cool tool:

The Sunlight Foundation is compiling a comprehensive database of all of Donald Trump's conflicts of interest. Warning: The list is huge! You can add to it if you become aware of further conflicts of interest.
Next, some graphical goodness (or actually, in this case, graphical bad news…): Are we in an "everything bubble" with  a wide range of asset classes being overvalued, including the stock market, corporate and government bonds, and real estate, due to a sustained quantitative easing and low interest rate binge at the Fed? Some say, "You bet we are." Here's some of the proof: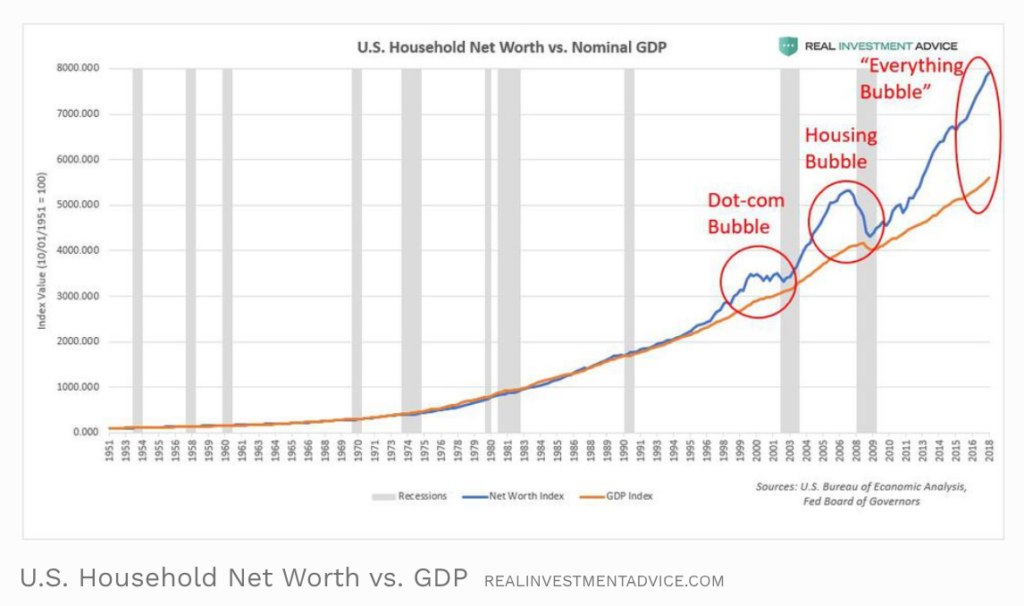 Looks a little scary, doesn't it? Read the linked article; it only gets scarier.
Next, a great video of Democratic Texas Senate candidate Beto O'Rourke answering a tricky and sensitive question about the NFL protests with courage and tact. This guy deserves to be in the Senate:
Finally, a few beautiful books:
How Fascism Works: The Politics of Us and Them
, by Jason Stanley, is in pre-order, which means I can't read it yet, but it is a timely and critically important topic at this juncture in American politics when us versus them politics are ripping our nation apart. Drops on Sept. 4th.
Black Klansman: Race, Hate, and the Undercover Investigation of a Lifetime
, by Ron Stallworth, is a true story, and now a major (and really good, I just watched it on the 23rd) motion picture by Spike Lee. It's a hell of a story that once again has a great deal of resonance with current political events.
Now, just click on "Continue reading" and enjoy the rest of the Feed…
Arizona:
National:
World:
Scientists now have direct evidence that there is water ice on the poles of the Moon: CNN.
U.S. and allied countries' sanctions on Russia are working: Foreign Affairs.
Think Russia is only out to meddle in our elections? They are also fueling the anti-vax movement, spreading a public health risk: Think Progress.