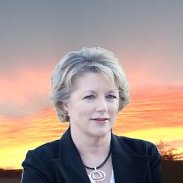 Dr. Jo Holt who holds a Ph.D. in Biochemistry was elected Chair of the Pima County Democratic Party today at the special election following resignation of former Chair Cheryl Cage in late September. The meeting of precinct committeepersons was held in the UA Social Sciences auditorium (1145 E. South Campus Drive)  this morning, with 139 Democrats voting.  Acting Chair Pat Burns welcomed everyone, then former PCDP Chair Jeff Rogers conducted the election.
Dr. Holt ran unsuccessfully twice for LD 11 State Senator (against Senator Al Melvin and Steve Smith, respectively in 2012 and 2014). She said that she had intended to run again for that same seat but stepped forward to lead the county party instead.
Also in contention today for Chair was Democratic activist/former teacher Barbara Cain, 2nd Vice Chair of LD 9.  After both candidates spoke, the vote was taken by ballot and counted.  Dr. Holt received 89 votes, Cain 50. Dr. Holt spoke after she won that "the party was ready to turn the corner to do something different", that they all needed to "work together".
From Holt's campaign statement:
"My career in scientific research brought me to Tucson, via Texas A&M University (bachelor's degree in Chemistry in 1975) and Colorado State University (PhD in biochemistry in 1982). I spent about a decade conducting research in molecular biophysics at the UofA (1983-1992).
The last few years of campaigning in LD11 has convinced me that the Democratic Party needs to grow from the bottom up, through grassroots activity. To this end, I want to help strengthen open and respectful communication between Pima county PC's and the County Party. Just as all citizens have the right to govern themselves, all PC's have the right to be involved and heard in their county party. We Democrats have to work together in order to turn Arizona blue, and I want to do everything I can to make that happen. Soon."
Also attending today were several former Chairs of the PCDP: Paul Eckerstrom, Vince Rabago, Jeff Rogers, Don Jorgensen, and Cheryl Cage. There were several Democratic politicians (LD 2 State Senator Andrea Dalessandro, LD 10 House Rep. Bruce Wheeler and LD 3 House Rep. Sally Gonzales, Pima County Recorder F. Ann Rodriguez) and candidates in the room as well, including former  CD2 Congressman Ron Barber.