By Michael Bryan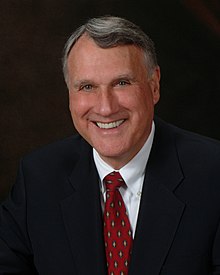 Governor Ducey has decided upon a caretaker, not a competitor, for the McCain seat, naming former Senator Jon Kyl to finish McCain's term until the 2020 election. It may be a wise move, not giving a leg up to any potential contender wishing to permanently hold the seat, he avoids giving any faction offense that they could take out on his reelection bid.
Ducey gets an experienced hand in the Senate, who most recently acted as "sherpa" for USSC nominee Kavanaugh, but who has no interest in holding the seat for himself after 2020. Ducey may be in line for some criticism of his selection as a creature of McCain by those who backed candidates against McCain, like Kelli Ward. I guess he's not as worried about that as he would be by promoting a fire-brand like Ward to a position as influential as a Senate seat, given that GOP voters just rejected her: again. Third time's the charm, eh Kelli?
UPDATE: Now that I think about it, isn't it a conflict of interest for Kyl to go from lobbying Senators in favor of the Kavanaugh appointment to voting in the Senate on his confirmation? Perhaps Kyl should have to recuse himself from voting on the Kavanaugh confirmation?
UPDATE: When asked about potential conflicts of interest from his lobbying, Kyl merely answered, "No," he didn't think he had to recuse himself for anything.
UPDATE: Kyl has only agreed to serve until the end of the current session of Congress, possibly retiring as early as January. Why so short a commitment?
UPDATE: Finally, Jon Kyl is no maverick. He's about as close to a party-line voter as one can get: