According to U.S. Department of Commerce data, Arizona's exports to world markets totaled $22.7 billion in 2015. The Phoenix region accounted for $13.8 billion of the total, the Tucson area provided $2.5 billion. The number of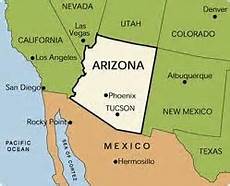 exporting Arizona firms was 7,566, their export efforts supported 101,579 jobs in the state. At $9.1 billion, Mexico was Arizona's largest export destination. Though September 2016, Arizona's exports to Mexico stood at $6.3 billion, somewhat lower than the $7.0 billion recorded for the same period in 2015. Given the growing uncertainty generated by President Trump's Mexican policy, Arizona's 2017 exports to Mexico are not expected to set any records for growth.
In addition to Mexico's enduring problems of drug war violence, corruption and the declining legitimacy of its politics, the country faces a new phase of economic insecurity. Mexican political leaders are flustered because the United States, which is Mexico's most important trading partner, is brutishly changing its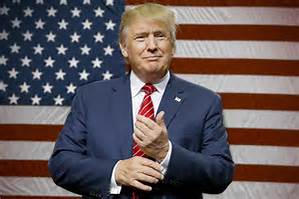 policies. President Trump's proposals to tax imports, deport millions of undocumented immigrants, terminate the North American Free Trade Agreement (NAFTA) and force Mexico to pay for the construction of a border wall carry somber economic consequences for Mexico. At the present time, remittances from Mexicans working in the United States pump around $25 billion per year into the Mexican economy. Under the Obama administration about 175,000 people were deported on a yearly basis. Under Trump's plan, the mass unloading of millions of illegal migrants on Mexico's northern border would create a nightmare for the country.
Partly in response to President Trump's verbal attacks regarding Mexico, Mexican President Pena Nieto's approval ratings have dropped into the single digits. He has cancelled a scheduled meeting with President Trump. Economic anxiety continues to rise as the Mexican peso sinks to new lows against the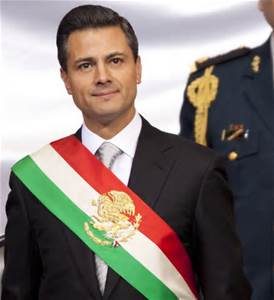 dollar. Inflation has started to increase in response to the devaluation of the peso. To curb the growth in public debt, the Mexican government will be forced to cut spending. On January 1, it slashed subsidies, causing gasoline prices to rise by 20%. At least six people were killed in the resulting widespread protests. The country's economic outlook is deteriorating, the forecast for Mexican GDP growth in 2017 has been lowered from a respectable 2.3% to 1.4%.
The unbridled implementation of President Trump's various proposals could shove the Mexican economy into a recession. Given that Mexico has a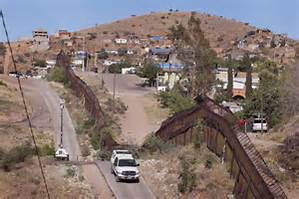 presidential election scheduled in 2018, the reforms underway in its energy, telecommunications and education sectors could be reversed by a new government. In a period of neighborly hostility, Mexico's leaders might revert to the nationalistic economic policies that so harmfully plagued Mexico in the past. Of course, there is the chance that Mr. Trump will prove to be more reasonable as president than he was on the campaign trail. He may recognize that the U.S. has more to gain from working with Mexico than thumping it. With some five million American jobs dependent on trade with Mexico, instead of cancelling NAFTA, he may opt to seek improvements through renegotiation. For better or worse, his actions will have an influence on Arizona's economy.