Hawaiian luau fundraiser for Maui
December 2
@
3:30 pm
–
6:00 pm
MST
by Carolyn Classen, blogger
Hawaiian Luau Dinner: Maui Fundraiser
Saturday, December 2, 2023
3:30 PM 6:00 PM
Purchase tickets:
from $25.00
Includes Dinner & Performance
"How to Complete Your Purchase:
Select desired ticket quantity
Add to cart
Complete online checkout & make payment online
You should receive an order confirmation email. Bring a digital or printed copy of this with you to the event.
Contact info@tucsonchinese.org or call 520-292-6900 for assistance."
https://www.tucsonchinese.org/calendar/luau
Carolyn's Note: Aloha. This is an authentic hula halau, which started up when Uncle Ernie Menehune was alive and singing. And the tragedy on Maui on August 8, 2023 is still needing funds, after the deaths of over 100 people, the displacement of thousands, and the entire town of Lahaina was destroyed by wildfires.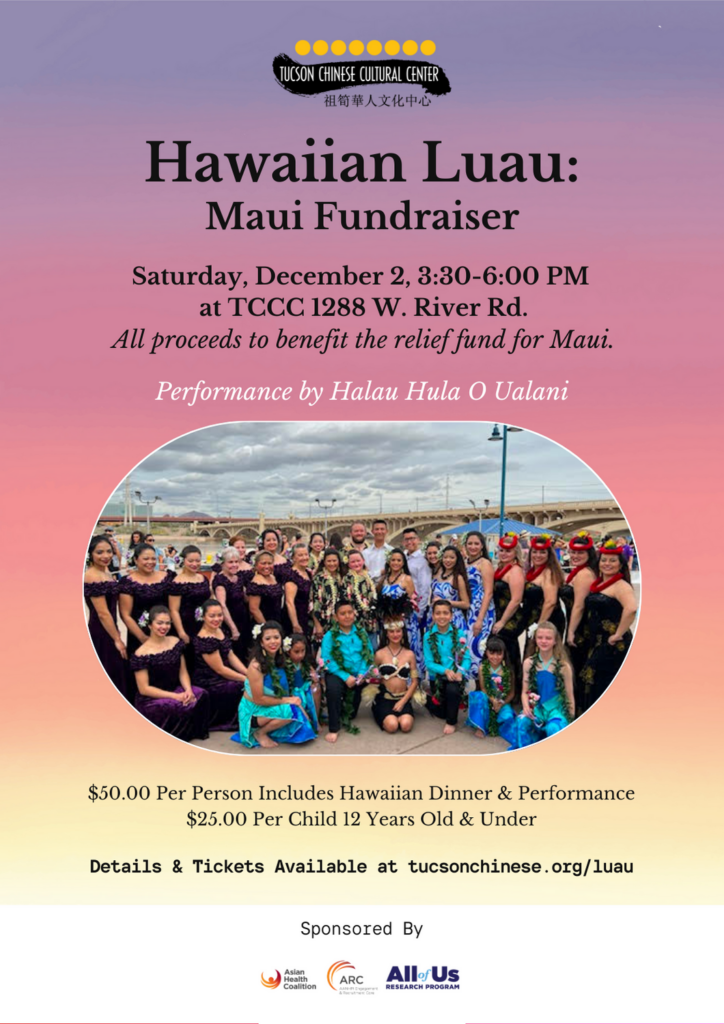 tucson Chinese Cultural Center