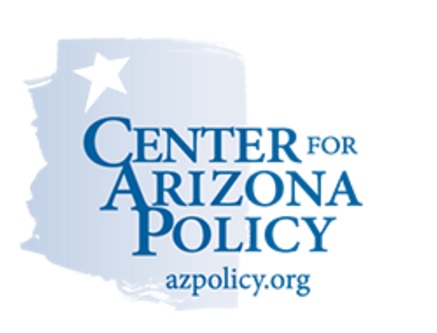 Ha ha, losers.
The sex-obsessed theocrats at Center for Arizona Policy thought they had scored another big win on the harlot-punishing front by passing SB1324 and sending it to Governor Ducey's desk on Monday. The bill would require doctors to use outdated FDA label recommendations when dispensing abortion medication. Here's CAP pretending to care oh-so-much about women in a "fact" sheet about the bill:
Currently in Arizona, abortion providers do not dispense the dangerous and deadly abortion pill in compliance with the protocol approved by the United States Food and Drug Administration (FDA). The abortion pill, also known as RU-486, Mifeprex, or mifepristone, was approved under a special section of the FDA's rules reserved for drugs that the FDA does not believe can be distributed safely without following certain restrictions.[i] Thus, the FDA approved mifepristone only if it is dispensed following specific guidelines, which are contained in the drug's prescribing information and label.[ii]

Yet abortion providers ignore even these most basic safety requirements, cutting corners to cut costs at the expense of women's safety. The protocol approved by the FDA permits use of mifepristone up to 7 weeks gestational age (or 49 days after the woman's last menstrual period). However, Planned Parenthood openly admits – on their website[iii] – that they dispense the abortion pill through 9 weeks gestational age (or 63 days after the woman's last menstrual period). Because the risks associated with the abortion pill increase with increasing gestational age, this departure from the protocol approved by the FDA places women in greater danger of facing a serious complication such as infection or hemorrhage.
That is, of course, bullshit, as doctors have been trying to explain to Arizona legislature and the media, but now the FDA has (finally) come around to reconciling their guidelines to what is now considered best medical practice.
The new guidelines, as The Guardian reports, also recommend a lower dosage of mifepristone, 200 mg down from 600mg, and the higher dose of misoprostol. That's the dosage that doctors who provide abortions have argued for years is safer and just as effective. Arizona, Arkansas, Ohio, Oklahoma, and Texas all have state laws requiring doctors to comply with the old, out-of-date dosage requirements.

A statement from the National Abortion Federation reads:

We are delighted that the FDA has approved a label change, which brings the label for mifepristone in-line with scientific research and evidence-based practice. Since mifepristone was initially approved by the FDA in 2000, National Abortion Federation members have used an evidence-based regimen, differing from the former label, allowing for a lower 200mg dose of mifepristone; and an alternate dose, route of administration, and place of administration for misoprostol. In 2013, our evidence-based Clinical Policy Guidelines, which set the standards for quality abortion care, also increased the gestational age this care could be provided from 63 days to 70 days.
What remains to be seen is what Governor Ducey does with SB1324, which is now on his desk. If he signs it, he's approving of medication abortion practice that has been deemed less safe for women.