At the end of June, Health and Human Services Secretary Alex Azar, who has jurisdiction over the child immigrants being separated from their parents and held in detention centers, testified before the Senate Finance Committee that he can find separated migrant kids 'within seconds':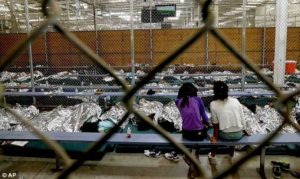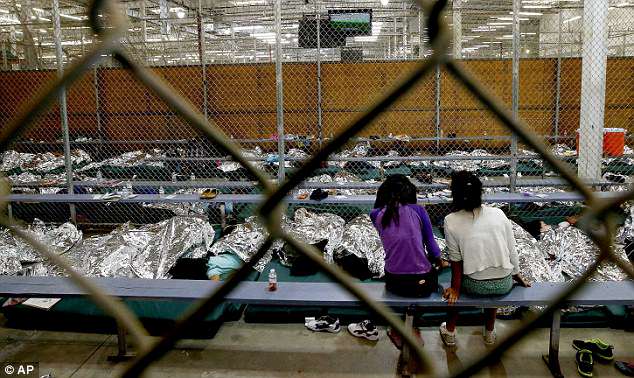 Health and Human Services Secretary Alex Azar said Tuesday he could find any child separated from their migrant parents "within seconds."
"There is no reason why any parent would not know where their child is located," Azar told the Senate Finance Committee. "I could at the stroke of keystrokes … within seconds could find any child within our care for any parent."
Azar pushed back on reports that parents and children forcibly separated at the Mexican border under President Trump's "zero tolerance" policy can't find each other. He said that by using his computer "portal" through the Office of Refugee Resettlement, he could easily locate the kids.
Azar's testimony was under oath. The Senate must now consider charging him with perjury or lying to Congress.
Late last week, U.S. District Judge Dana Sabraw in Ms. L v. ICE, Case No.: 18cv0428 DMS (MDD), U.S. District Court Southern District of California, denied the Trump administration's request to extend the deadline to reunite families that had been separated at the border — not so simple as "the stroke of keystrokes … within seconds could find any child within our care for any parent," is it? Judge insists timeline be met to reunite children at border:
A judge insisted on Friday the Trump administration stick to a deadline to reunite children separated from their parents at the border, instead acknowledging that more time may be justified only in specific cases.
U.S. District Judge Dana Sabraw ordered the administration to share a list of the 101 children with the American Civil Liberties Union, which successfully sued to force the reunions, by Saturday afternoon. The two sides will try to determine over the weekend which cases merit a delay in an effort to present a unified front in court on Monday morning.
"The government must reunite them," the judge said. "It must comply with the time frame unless there is an articulable reason."
The administration said it needed more time to reunite 101 children under 5 years old to ensure the children's safety and to confirm their parental relationships.
The reason the government requested more time is because "records linking children to their parents have disappeared, and in some cases have been destroyed, according to two officials of the Department of Homeland Security, leaving the authorities struggling to identify connections between family members." Trump Administration in Chaotic Scramble to Reunify Migrant Families. The government is resorting to DNA tests to match children with parents.
Under Judge Dana Sabraw's order, the Trump administration must physically reunite all separated children under five years old with their parents by July 10, all children by July 26, and was to make sure families can communicate, by phone for example, by July 6 (this did not happen).
U.S. District Judge Dana Sabraw ordered that by Saturday afternoon, the administration must share a list of the 101 children under five years old that still needed to be reunited with the American Civil Liberties Union.
The American Civil Liberties Union (ACLU) said late Sunday that it expects the Trump administration to complete fewer than half of the court-ordered migrant family reunifications before a deadline this week. ACLU expects less than half of migrant families to be reunited by deadline.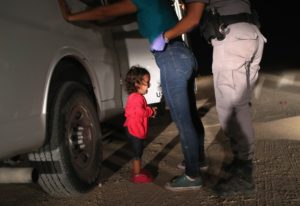 The prediction comes after the administration on Sunday turned over a list of 102 names of immigrant children under 5 years old who have been separated from their parents under President Trump's immigration policy.
The ACLU said in a statement that it now "appears likely that less than half will be reunited by Tuesday's court-ordered deadline."
The group said that the government initially provided "incomplete information" before a Saturday deadline to hand over the names, but revised the list on Sunday.
"It's extremely disappointing that the Trump administration looks like it will fail to reunite even half the children under 5 with their parents," said Lee Gelernt, deputy director of the ACLU's Immigrants' Rights Project, in a news release.
"These kids have already suffered so much because of this policy, and every extra day apart just adds to that pain," Gelernt added.
Another hearing is scheduled for Monday morning, when Sabraw is expected to determine which, if any, cases may be granted an extension.
Stay tuned for breaking developments this week.
UPDATE: Oh no you didn't! Trump Admin Tells Court It Has Only Returned 2 Out Of 102 Immigrant Kids Under 5 Years Old:
Justice Department attorney Sarah Fabien said that while only two children out of the 102 the government has identified have been reunited so far, she believes another 54 can be returned to their parents by Tuesday's deadline … 12 have parents either in local or federal criminal detention who must serve time before being transferred to ICE, 18 have parents who were lost by the administration after their deportation or release into the U.S., and four have been approved for release to a non-parent sponsor.
As for the last of the 102, Fabian said, "We're still trying to track down what information we have about that parent. To my knowledge we do not have any information."
Southern District of California Judge Dana Sabraw held off on giving them an extension, and is instead demanding that they come back to court on Tuesday to explain how many families were reunited, why the government failed to reunite the rest by the deadline, and how much more time it will need for those cases.
Late last week in another ACLU case, Damus v. Nielsen, 18-cv-00578, U.S. District Court, District of Columbia (Washington), U.S. judge blocks Trump crackdown on asylum seekers, bars blanket detentions of those with persecution claims:
A federal judge in Washington last Monday ordered (.pdf) the U.S. government to immediately release or grant hearings to more than 1,000 asylum seekers who have been jailed for months or years without individualized case reviews, dealing a blow to the Trump administration's crackdown on migrants.
U.S. District Judge James E. Boasberg of Washington said U.S. Immigration and Customs Enforcement ignored its own policy stating that asylum applicants who establish a "credible fear" of persecution in their native country must be granted a court hearing within seven days or released.
He granted a preliminary injunction preventing the government from carrying out blanket detentions of asylum seekers at five large U.S. field offices, including those currently held, pending resolution of the lawsuit.
The American Civil Liberties Union and other groups sued in March after finding detention rates at the offices surged to 96 percent in the first eight months after President Trump took office in 2017, up from less than 10 percent in 2013.
The ACLU says the mass imprisonment of people seeking refuge while awaiting immigration court hearings stems from policies promoted by Trump and Attorney General Jeff Sessions that amount to a deterrent to using the asylum provision. The policy, the ACLU argued, unlawfully denies asylum seekers as a group based on only one of the factors used to assess the danger an individual poses: how long they have been in the United States.
"As the events of recent months make clear, the question of how this nation will treat those who come to our shores seeking refuge generates enormous debate," Boasberg wrote in a 38-page opinion, an allusion to the administration's family-separation policy recently implemented and then abandoned amid international condemnation.
"This Opinion does no more than hold the Government accountable to its own policy, which recently has been honored more in the breach than the observance. Having extended the safeguards of the Parole Directive to asylum seekers, ICE must now ensure that such protections are realized," Boasberg said.
Also last week, Judge John A. Mendez of the United States District Court for the Eastern District of California denied a request by the Trump administration to suspend California's so-called sanctuary policies that limit cooperation between federal immigration authorities and state and local law enforcement. Judge Rules for California Over Trump in Sanctuary Law Case:
In a decision praised by opponents of the Trump administration's immigration policies, Judge John A. Mendez of the United States District Court for the Eastern District of California ruled that the state's decision not to assist in federal immigration enforcement was not an "obstacle."
"Standing aside does not equate to standing in the way," the judge wrote in a 60-page ruling (.pdf) that was at times impassioned.
Judge Mendez described the case as presenting "unique and novel" questions about the balance in the country between state and federal powers.
"The Court must answer the complicated question of where the United States' enumerated power over immigration ends and California's reserved police power begins," the judge said.
He urged Congress to find a "long-term solution" to federal immigration policy — "to set aside the partisan and polarizing politics dominating the current immigration debate and work in a cooperative and bipartisan fashion toward drafting and passing legislation that addresses this critical political issue."
"Our Nation deserves it," the judge wrote. "Our Constitution demands it."
Judge Mendez granted the Trump administration an injunction on the more narrow point of a provision in California's labor law that limits an employer's ability to reverify an employee's eligibility for a job.
This specific section of California's labor law "appears to stand as an obstacle" to the federal government's effort to ensure that employees are legal immigrants.
But he left open the possibility that the court could change its ruling on this point when more evidence is presented "at a later stage of this litigation."
In a statement, a spokesman for the Justice Department, Devin O'Malley, said the ruling on labor law was a "major victory for private employers in California who are no longer prevented from cooperating with legitimate enforcement of our nation's immigration laws."
* * *
Opponents of the Trump administration's [sanctuary] policies heralded the ruling as a victory. "California is under no obligation to assist Trump tear families apart," Kevin de León, who is running for senator in November's election, said in a statement. "We cannot stop his mean-spirited immigration policies, but we don't have to help him, and we won't."
Lawyers for the Trump administration had argued that California lacked the authority to "intentionally interfere" with local governments' voluntary cooperation with federal immigration officials.
California's lawyers responded by saying the state had "acted squarely within its constitutional authority" and that the sanctuary laws did not undermine the federal government's authority to enforce immigration laws.
Our Confederate Attorney General Jefferson Beauregard Sessions III had a major sad over the court's ruling. He hates the Republic of California.