Update to Federal Judge Orders USPS To Sweep Facilities For Ballots To Deliver.
Judge Emmet Sullivan of the U.S. District Court of the District of Columbia is not a judge to be trifled with. He is pissed off, and he is kicking butt and taking names.
Politico reports, 'Someone may have to pay a price': Judge lashes Postal Service for defying ballot order:
A federal judge thrashed the U.S. Postal Service Wednesday, and suggested he might seek testimony from Postmaster General Louis DeJoy for declining to comply with a last-minute court order to deploy postal inspectors to sweep facilities for undelivered ballots.
"Someone may have a price to pay for that," said Judge Emmet Sulliivan of the U.S. District Court of Washington D.C.
Sullivan expressed frustration that the Postal Service's decision to ignore his order — meant to ensure that undelivered ballots reached state officials on Election Day — and not to inform him about it until after the fact. USPS contended that the order would have required a substantial reconfiguration of its Election Day operations that proved unfeasible amid other responsibilities.
But Sullivan said he would've gladly considered alternative options if he had been informed that his order was too onerous. He told a Justice Department attorney, arguing on behalf of USPS, that he believes the leadership of the Postal Service is to blame.
"It's your clients. Each and every one of them, starting at the top of the food chain," he said. "I don't want you to keep falling on the sword."
The Postal Service has come under scrutiny for slipping delivery times since DeJoy, a prominent Republican donor, was installed to lead the agency earlier this year. Democrats worried that the changes he implemented were intended to influence mail-in balloting, which states turned to in order to facilitate voting amid the coronavirus pandemic.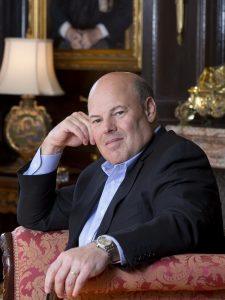 Sullivan, who is overseeing a civil rights suit related to the Postal Service, demanded testimony from senior officials at the Postal Service later Wednesday afternoon, and DOJ offered Kevin Bray, the Postal Service's lead official responsible for mail processing. Sullivan, though, indicated he thought DeJoy may ultimately be required to deliver testimony.
"The postmaster's going to have to be deposed or appear before me," Sullivan said, adding, "I'm not going to forget it."
Sullivan had ordered the Postal Service to conduct sweeps in a slew of facilities across the country to identify and expedite undelivered ballots. In response to the order late Tuesday, the Postal Service acknowledged it didn't comply with Sullivan's order.
That's contempt of court.
"As discussed above, the Inspection Service was not able to conduct specific sweeps at specific times of the day, as this was not operationally possible to implement in the limited time available," he said. "Our understanding at the hearing was that the Court did not intend for the Postal Service to make operational changes on Election Day, but rather to confirm that the existing processes were functioning as anticipated."
USPS indicated that sweeps were conducted of the facilities and identified only "a handful of ballots" that hadn't been delivered.
The Washington Post reported, USPS disregards court order to conduct ballot sweeps in 12 postal districts after more than 300,000 ballots cannot be traced.
UPDATE: The Washington Post later reported, Nearly 7% of ballots in USPS sorting facilities on Tuesday weren't processed on time for submission to election officials.
Does 300,000 ballots sound like "a handful of ballots" to you? What if this was your ballot USPS failed to deliver on time, disenfranchising you of your vote? You would be right to demand justice for the crimes of interfering with a ballot, and interfering with the delivery of the mail.
Somebody needs to go to prison.
UPDATE:  Vox adds, What's really going on with the mail-in ballots the US Postal Service can't trace (excerpt):
On Wednesday, lawyers for the USPS said in a court filing that the Election Day sweeps were carried out and that they turned up just 13 ballots, all in Pennsylvania, that were referred to management for delivery.
At a noon hearing on Wednesday, the judge still scolded USPS leadership for failing to comply with his Tuesday afternoon deadline and threatened that DeJoy may have to testify or be deposed.
A USPS spokesperson told Recode on Tuesday that since October 29, the US Postal Inspection Service "has been conducting daily reviews at all 220 facilities that process ballots" and that "ballots will continue to be accepted and processed as they are presented to us and we will deliver them to their intended destination."
Lawyers for the USPS said in a court filing on Wednesday that postal workers were instructed to run continuous sweeps of their facilities on Election Day and get ballots to their destination by a state's cutoff time.
"This is super frustrating," NAACP attorney Allison Zieve told the Washington Post on Tuesday. "If they get all the sweeps done today in time, it doesn't matter if they flouted the judge's order. They say here they will get the sweeps done between 4 pm and 8 pm, but 8 pm is too late, and in some states, 5 pm is too late."
What's clear is that the 300,000 figure is likely unreliable at best, and perhaps a vast overstatement at worst. What's still unclear is whether any ballots at all did not make it from a postal facility to a ballot-counting center on time — and it's not certain that there will be an answer. But the judge has asked for clarity on the number at a hearing Wednesday afternoon; we will update this story as more information becomes available.
We'll see what happens. Stay tuned.