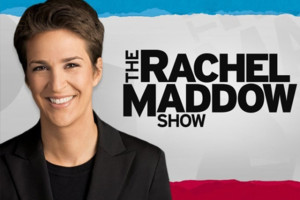 MSNBC host Rachel Maddow will moderate the "First in the South Democratic Candidates Forum" hosted by the South Carolina Democratic Party at Winthrop University on Friday, Nov. 6, at 8:00 p.m ET. (6:00 p.m.)

The forum will feature the three remaining Democratic candidates — former Secretary of State Hillary Clinton, Sen. Bernie Sanders (I-Vt.) and former Maryland Gov. Martin O'Malley.
According to the MSNBC release, Maddow will talk with the candidates about a number of issues, including the economy, policing and the state of the Democratic party in the South.
The forum is not an official presidential debate, and will feature separate conversations with each of the candidates, rather than a moderated group discussion.