Stormy Daniels lawyer Michael Avenatti is not saying how he came into possession of financial records of Michael Cohen, but at some point he may be required to disclose this to the court.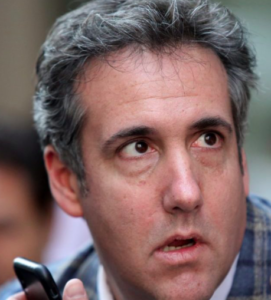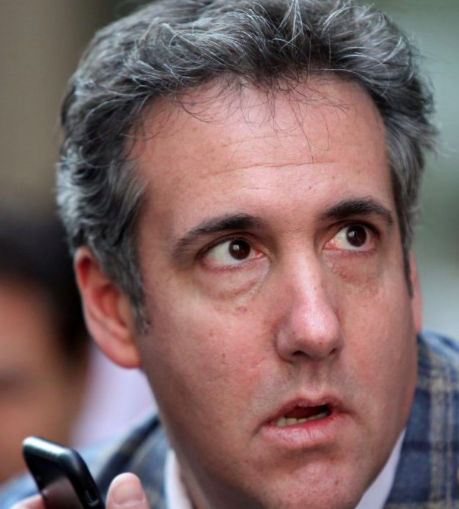 On Tuesday, Avenatti posted online a "Project Sunlight" executive summary (.pdf) for reporters to review. Avenatti examines Essential Consultants LLC, a Delaware company, on Oct. 17, 2016, just a few weeks before Election Day. The company's banking records are from the First Republic Bank branch ("First Republic") located in Manhattan, New York City, New York.
Avenatti alleges that representations made to the bank to open the account "were false when made and continued to be false at all material times based on the activity occurring in the account. This likely constitutes bank fraud."
The media narrative has been that Essential Consultants LLC was used as a cut out for the payment of the $130,000 to Stormy Daniels, which it was.
But Michael Cohen was also using his company for a "pay to play" scheme to sell his access to Donald Trump as his personal attorney.
Avenatti alleges that "From October 2016 through January 2018, Mr. Cohen used his First Republic account to engage in suspicious financial transactions totaling $4,425,033.46." Among these transactions include:
Chief among these suspicious financial transactions are approximately $500,000 in payments received from Mr. Viktor Vekselberg, a Russian Oligarch with an estimated net worth of nearly $13 Billion. Mr. Vekselberg and his cousin Mr. Andrew Intrater routed eight payments to Mr. Cohen through a company named Columbus Nova LLC ("Columbus") beginning in January 2017 and continuing until at least August 2017.
Columbus Nova is a private equity firm founded in 2000 with over $2 billion in assets. Mr. Intrater is the CEO of Columbus Nova. Columbus Nova is the U.S. investment vehicle for Renova Group, a multi-national company controlled by Mr. Vekselberg. Renova group holds investments in various interests, including mining, oil, and telecommunications .
Also included in these suspicious financial transactions are four payments in late 2017 and early 2018 totaling $399,920 made by global pharmaceutical giant Novartis directly to Essential in four separate transactions of $99,980 each (just below $100,000).
In addition, Essential received $200,000 in four separate payments of $50,000 in late 2017 and early 2018 from AT&T.
Essential also received a $150,000 payment in November 2017 from Korea Aerospace Industries LTD.
There are a several other financial transactions highlighted in Avenatti's executive summary.
The media quickly confirmed many of the details in Avenatti's executive summary.
CNBC: AT&T confirms it paid Trump lawyer Michael Cohen for 'insights' on administration.
NBC: Daniels' lawyer: Cohen got $500K from Russian oligarch Viktor Vekselberg: Novartis confirmed it had paid Cohen's company, Essential Consultants, and said Special Counsel Robert Mueller inquired about the arrangement in November. AT&T also confirmed it paid Cohen's company, for "insights" into the Trump administration. NBC News has reviewed financial documents that appear to support Avenatti's account of the transactions.
The Daily Beast: Michael Cohen Took Cash From Oligarch-Connected Firm After Election: The Daily Beast can confirm that Donald Trump's personal lawyer Michael Cohen received hundreds of thousands of dollars from a company connected to Russian oligarch Viktor Vekselberg… confirmed by a source familiar with the matter. "How the fuck did Avenatti find out?" the source asked The Daily Beast.
Good question. I'd like to know the answer to that myself.
According to The New York Times, Vekselberg was recently questioned by federal agents working with special counsel Robert Mueller. CNN reported that those queries involved the oligarch's payments to Cohen. Exclusive: Mueller's team questions Russian oligarch about payments to Cohen.
Today the New York Times reports, Firm Tied to Russian Oligarch Made Payments to Michael Cohen:
A shell company that Michael D. Cohen used to pay hush money to a pornographic film actress received payments totaling more than $1 million from an American company linked to a Russian oligarch and several corporations with business before the Trump administration, according to documents and interviews.
Financial records reviewed by The New York Times show that Mr. Cohen, President Trump's personal lawyer and longtime fixer, used the shell company, Essential Consultants L.L.C., for an array of business activities that went far beyond what was publicly known. Transactions adding up to at least $4.4 million flowed through Essential Consultants starting shortly before Mr. Trump was elected president and continuing to this January, the records show.
Among the previously unreported transactions were payments last year of about $500,000 from Columbus Nova, an investment firm in New York whose biggest client is a company controlled by Viktor Vekselberg, the Russian oligarch. A lawyer for Columbus Nova, in a statement on Tuesday, described the money as a consulting fee that had nothing to do with Mr. Vekselberg.
Other transactions described in the financial records include hundreds of thousands of dollars Mr. Cohen received from Fortune 500 companies with business before the Trump administration, as well as smaller amounts he paid for luxury expenses like a Mercedes-Benz and private club dues.
* * *
The Times's review of financial records confirmed much of what was in Mr. Avenatti's report. In addition, a review of documents and interviews shed additional light on Mr. Cohen's dealings with the company connected to Mr. Vekselberg, who was stopped and questioned at an airport earlier this year by investigators for Robert S. Mueller III, the special counsel examining Russian interference in the 2016 presidential election.
Taken together, The Times's findings and Mr. Avenatti's report offer the most detailed picture yet on Mr. Cohen's business dealings and financial entanglements in the run-up to the election and its aftermath. Federal prosecutors in Manhattan are investigating Mr. Cohen for possible bank fraud and election-law violations, among other matters, according to people briefed on the investigation.
* * *
The financial records indicate that at least some of the money that passed through Essential Consultants was from sources and in amounts that were inconsistent with the company's stated purpose.
Mr. Cohen also used the company to collect $250,000 after arranging payments in 2017 and 2018 by a major Republican donor, Elliott Broidy, to a former Playboy model he allegedly impregnated, according to news reports last month.
Among the other payments to Mr. Cohen's company described in the financial records were four for $99,980 each between October and January by Novartis Investments S.A.R.L., a subsidiary of Novartis, the multinational pharmaceutical giant based in Switzerland. Novartis — whose chief executive was among 15 business leaders invited to dinner with Mr. Trump at the World Economic Forum in January — spent more than $10 million on lobbying in Washington last year and frequently seeks approvals from federal drug regulators. Novartis said in a statement that its agreement with Essential Consultants had expired.
In addition, Korea Aerospace Industries paid Mr. Cohen's company $150,000 last November, according to the records. The company, an aircraft manufacturer, has teamed with the American defense contractor Lockheed Martin in competing for a multibillion-dollar contract to provide trainer jets for the United States Air Force that is expected to be awarded this year. A representative for Korea Aerospace declined to comment.
AT&T made four payments totaling $200,000 between October 2017 and January 2018, according to the documents. AT&T, whose proposed merger with Time Warner is pending before the Justice Department, issued a statement on Tuesday evening confirming that it made payments to Mr. Cohen's firm.
* * *
The payments by Columbus Nova occurred between January and August of last year. Andrew Intrater, the company's American chief executive and Mr. Vekselberg's cousin, donated $250,000 to Mr. Trump's inauguration, campaign finance records show. He and Mr. Vekselberg attended the event together and met with Mr. Cohen there, according to a person briefed on the matter. Columbus Nova retained him as a consultant soon afterward.
The lawyer for Columbus Nova made a number of denials in a media statement that are not supported by the facts, according to David Corn of Mother Jones who previously reported on the company. Stormy Daniels' Lawyer Claims Russian Oligarch Paid $500,000 to Michael Cohen:
Avenatti's report could launch a massive case of alleged influence-peddling and may be a real game-changer in the Trump-Russia scandal. Vekselberg, as Mother Jones has previously reported, has an unusual set of ties to Trump and his inner circle.
This Russian oligarch was a partner of Wilbur Ross in rescuing and reviving a collapsed Cypriot bank that had been full of shady Russian money. Not surprisingly, Ross downplayed his curious connection to Vekselberg during his 2017 confirmation hearings for the commerce secretary position he now holds.  And after the 2016 election, Vekselberg's cousin—Intrater—donated $250,000 to Trump's inauguration committee. Intrater also gave a $35,000 contribution to a joint fundraising committee for Trump's reelection and the Republican National Committee. He had previously made no large political contributions.
Avenatti's report claims that Vekselberg's payment to Cohen came through Intrater's company. If Avenatti is correct, this would prompt an obvious lead for special counsel Robert Mueller to follow: Did the money Intrater donated to Trump come from his cousin the oligarch? That is, did a wealthy Russian with Kremlin contacts funnel money to Trump and the Republicans?
Mueller seems to be already on this trail. As the New York Times reported last week, "Federal agents working with Mr. Mueller stopped Mr. Vekselberg, a billionaire businessman, at a New York-area airport this year, searched his electronic devices and questioned him, according to people familiar with the matter." According to CNN, the agents asked Vekselberg about the payments to Cohen. Vekselberg also attended the now infamous December 2015 Moscow gala for RT, the Russian propaganda outlet, where ret. Gen. Michael Flynn [as well as Jill Stein] sat at the head table with Vladimir Putin.
In April, the Treasury Department sanctioned Vekselberg and Renova along with other Russian oligarchs and companies. The sanctions freeze Vekselberg's US assets, bar him or Renova from using the US banking system, and prohibit Americans from doing business with him.
Philip Bump of the Washington Post explains How money flowed through Michael Cohen's multi-purpose shell company:
The flow of cash detailed both in news reports and in Avenatti's document is complex, so we created a graphic to help explain it.
At upper right are payments from four companies, including the three mentioned above and one called Korea Aerospace Industries. Over the course of 17 payments from January 2017 to January 2018, the four companies paid Essential Consultants over $1.2 million. In mid-2017, Cohen allegedly pulled more than a million from the Essential Consultants account into his own account at Morgan Stanley.
Then there are the payments to the women for whom Cohen facilitated hush agreements. The $130,000 to Daniels, as mentioned above, but also $1.6 million that Cohen negotiated as a payment to keep quiet a relationship between a Playboy Playmate and Republican donor Elliott Broidy. This payment, first reported by the Wall Street Journal, included a $62,500 payment from Broidy to Essential Consultants as part of Cohen's fee for his work. The Avenatti document alleges that another $387,500 was routed in three payments through a third company to Keith Davidson — also the lawyer for the Playmate.
It's clear from the reported transactions that there was more money flowing into the Essential Consultants account than has been revealed. (At the time Cohen withdrew the $1 million, the account hadn't yet received the $750,000 paid by AT&T, Novartis and Korea Aerospace.) Meaning that if Avenatti's representation is accurate, the graphic above is still incomplete.
Michael Avenatti told Lawrence O'Donnell of MSNBC's The Last Word that "maybe we are just getting started." He is still working on to whom the money flowed, and for what purpose.
And so is Special Counsel Robert Mueller, who has all of Michael Cohen's client records and his old cell phones and blackberries with any recordings he may have made. The Special Counsel's FinCEN investigator no doubt already has all of Cohen's banking and financial records, and is following the flow of money coming in to Cohen's company and to whom it was paid out.