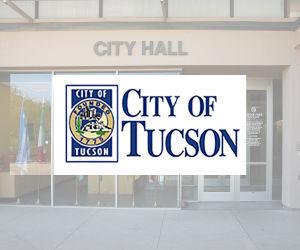 I have previously posted about the "GOP mystery candidates" for Tucson City council and their weird strategy of avoiding constituent events and the media.
Each of the candidates has a Facebook page, but not an individual campaign web site. I did find a joint campaign web site called Tucsonwins.com which appears to be missing the legal disclaimer of "paid for by . . ." Is it paid for by an individual candidate, the candidates in coordination, the Pima County Republican Party, a third-party entity? How is this web site being expensed on candidate financial disclosure reports?
The events calendar at Tucsonwins.com does show two events back on July 8-9, but no other events. I do not find any candidate constituent events expressly listed on the Pima County Republican Party web site either.
Margaret Burkholder has given some talk radio show interviews which she has posted to YouTube, but that appears to be the extent of media contacts that show up with a simple Google search.
Very strange. . . a campaign without campaigning.
The three GOP candidates have not qualified for matching funds under Tucson's Clean Elections System. The candidates are still seeking donations.
Which leads me to suspect that an independent expenditure committee or "dark money" group, or a combination thereof, will pop up after the primary election to run the usual negative attack ads and smear campaign against the Democratic incumbents that we have come to expect in Tucson city council elections. Someone else will do the dirty work for the GOP candidates.
My suspicion was confirmed today. When you want to run a negative attack campaign to terrorize the villagers, who are you gonna call?
Why Frank(enstein) Antenori of course, Arizona's version of Donald Trump (spouting invectives towards anyone whom he sees as an enemy, not just a political opponent).
Antenori doesn't live in Tucson, but he has for years inveighed against the liberal "dirty hippies" of Tucson.
Right back atcha, Frank.
The Arizona Daily Star reported today, Republican activists launch billboard-sized attack on City Council:
Five billboards popped up around Tucson Thursday, asking pointed questions of the three City Council incumbents who are up for election this year.
One of the billboards says: "Who gets $1.36 billion and won't fix the potholes? Ask Shirley Scott, Paul Cunningham and Regina Romero." There are three other similar messages that attack the three Democrats on poverty, public safety and homelessness.
The ads cost $15,200 (Expenditure Notification .pdf) and were paid for by Revitalize Tucson, an independent expenditure committee chaired by Frank Antenori and Christine Bauserman (Statement of Organization .pdf).
You will recall that during his time in the Arizona legislature, Frank Antenori inexorably worked to make the lives of Tucsonans worse in order to punish us. Antenori never did anything to address thee issues on his billboards, and made addressing these issues more difficult by sweeping revenue funds from the City of Tucson and Pima County to "balance" the state budget with gimmicks.
And let's not forget that Antenori tried to punish the liberal "dirty hippies" of Tucson with several "nullification" bills that sought to strip the City of Tucson and Pima County of local jurisdiction over budgetary matters, and be forced to comply with whatever "Big Brother" in our lawless Tea-Publican Arizona legislature dictated that we do (Antenori largely failed in his punitive attempts).
Just when you think it's safe to go outside again, this monster shows up to terrorize the villagers of Tucson.