Geographical location made Arizona a border state. As such, state officials have to be able to deal with the complex relationship that comes with sharing a border with a developing nation. Unlike the other states bordering Mexico, Arizona's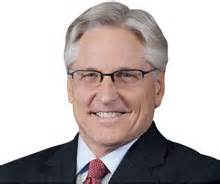 current leaders have continually emphasized the negative. They blurred the differences between the economic migrant problem, the illegal drug trade and terrorism. The passage of SB 1070 in the middle of the Great Recession probably helped make a troubling situation worse. Since Arizona needs to modify its approach to border issues, the election of Fred DuVal to the governorship would be a good first step. His pragmatic approach will ensure that Arizona's economic and other interests are not continually eclipsed by the obsession with security.
Mexico's GDP is expanding by more than expected. For the first half of 2014, Arizona's merchandise exports to Mexico totaled $4.0 billion. If the trends holds for the reminder of the year, Arizona's shipments to Mexico will be a billion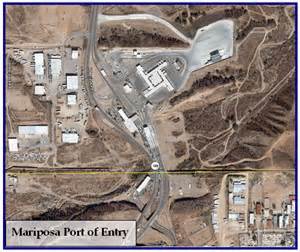 dollars higher than in 2013. Mexico is the largest foreign market for Arizona's exporters, Canada ranks second and China is third. Arizona is in fourth place among states shipping to Mexico, behind Texas, California and Michigan. Although they share a much longer border with Mexico, the Texans appear to be far more adept at dealing with border concerns. For the first half 2014, Texas sent exports to Mexico valued at $51.6 billion. In August 2014, the unemployment rate in Texas stood at 5.1%, in Arizona it was 7.1%.
As a result of the September 11, 2001 attacks, the U.S. Department of Homeland Security (DHS) was established in 2002. The massive organization has an annual budget of approximately $38 billion and 240,000 employees. As part of
DHS, Customs and Border Protection has a budget of $13 billion and 62,500 employees. Immigration and Customs Enforcement has over 19,000 employees and a budget of $5.3 billion. These federal agencies are responsible for security and the movement of trade on the 5,000 mile Canadian border and the 1,900 mile Mexican border.
Gov. Brewer established a fund financed by private donations to defend SB 1070 in the courts. Of the $3.8 million collected, over $3 million has been spent. The legislature, which has a reputation for eccentricity, authorized the raising of private money to build a fence on the Mexican border. The original goal was to raise $50 million, with $2.8 million needed to build the first mile. The effort thus far has collected approximately $264,000.
Since 2002, Arizona has received millions in federal border security funds which state officials have doled out to local jurisdictions. While the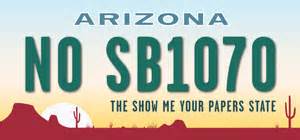 number of Border Patrol agents on the Mexican border has doubled in recent years to over 18,000, outdated infrastructure and a shortage of customs officers is slowing the movement of trucks as the volume of trade with Mexico increases.
Illegal Immigration from Mexico is falling due a declining birth rate, an improving economy and tighter border controls. Apprehensions along the southern border have dropped from a high of over 1,675,000 in 2000 to a yearly rate of around 421,000. Human smuggling is estimated to be a $6 billion per year business. The price for moving a person across the border runs from $3,000 to $10,000. Since 2001, Pima County has handled the remains of 2,300 individuals who died in the desert during crossing attempts.
Mexico has become the base for the sophisticated drug cartels supplying the enormous American illegal drug market with heroin, methamphetamines and marijuana. As Mexican enforcement tightens, the drug and gang related violence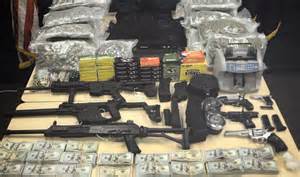 is moving into in Honduras, Guatemala and El Salvador. Along with poor local economic conditions, the growing violence has pushed up the number of illegal immigrants from those countries. Honduras has the distinction of having the world's highest murder rate. Out of a total population of 8.4 million, one million Hondurans now reside in the U.S. The remittances they send home are running at approximately $3 billion a year.
There are two million young people between the ages of 15 and 25 who do not go to school or work in Honduras, Guatemala and El Salvador. The percentage of people living on less than $1.25 per day is 66% in Honduras, 53% in Guatemala and 35% in El Salvador. Effective border security is an important national concern. If the best defense is a good offense, state officials should also have been pressuring the federal government to make support for economic development in Mexico and Central America a foreign affairs priority.