Teacher's union AFT-AZ (Arizona Federation of Teachers – AZ) has issued endorsements statewide for the General Election 2016. Below is  the Southern Arizona list, being as they will be hosting a Bring Out the Vote Rally on Friday, Oct. 28,  at 5 p.m. at Los Portales Cocina Mexicana, 2615 S. 6th Avenue in South Tucson.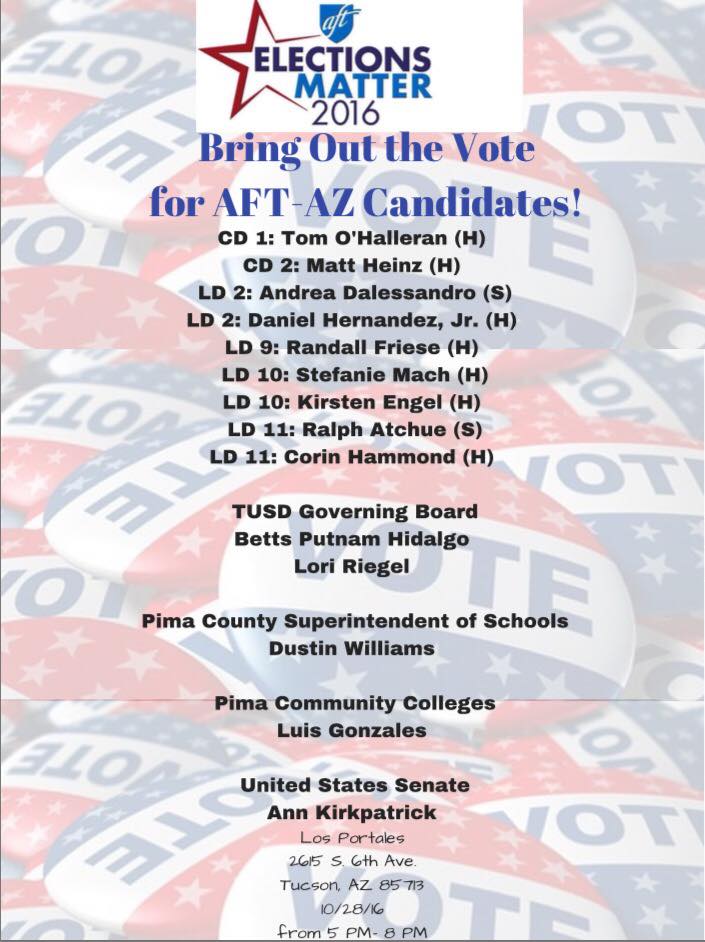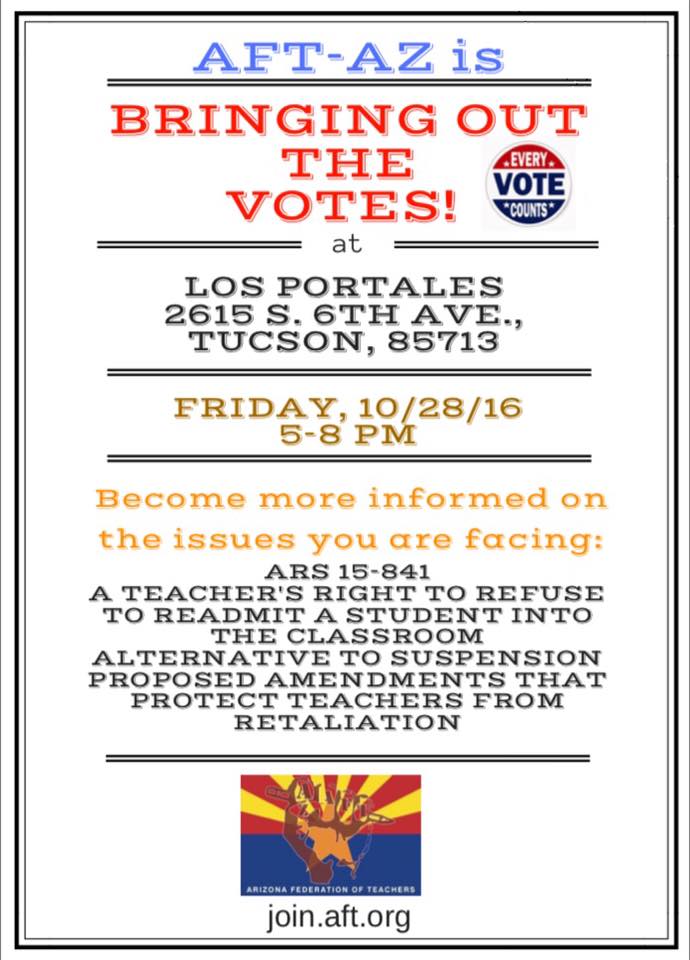 Info on AZT-AZ: http://az.aft.org/. "The American Federation of Teachers was founded in 1916 to represent the economic, social and professional interests of classroom teachers. It is an affiliated international union of the AFL-CIO.The AFT has more than 3,000 local affiliates nationwide, 43 state affiliates, and more than 1.3 million members."
And for the curious, here's the flyer of whom AFT-AZ is endorsing statewide: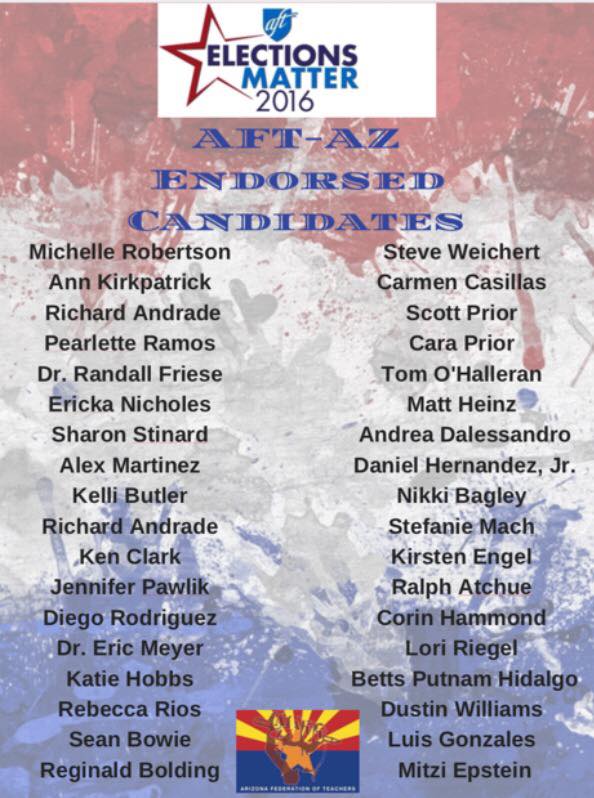 Vote wisely on or before November 8, 2016.