It looks like fireworks are not going to be limited to the 4th of July in the U.S. this weekend.
I warned you about this . . . it's Time to start paying attention to world economic news. China has been engaging in the same speculative "casino capitalism" that brought down Wall Street in 2008. There are market forces at play right now that are beyond the U.S. ability to do anything about it this time. We are part of a global economy, and when part of the global economy blows up, we all pay for it.
CNBC reports China stock rout worsens as CSRC opens market probe: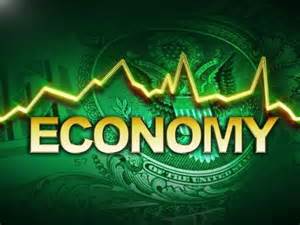 The bloodbath in Chinese equities extended into Friday, with the benchmark Shanghai Composite plunging as much as 7 percent amid reports that the securities market regulator has launched a probe into suspected market manipulation.
The China Securities Regulatory Commission (CSRC) had set up a team to look at "clues of illegal manipulation across markets," spokesman Zhang Xiaojun said in comments on the CSRC's official Weibo microblog late on Thursday.
"Cases that meet legal standards will be immediately investigated, seriously cracked down upon according to law, and those suspected of a crime will be resolutely transferred to the police for investigation," he said. Meanwhile, the China Financial Futures Exchange has suspended 19 accounts in the past month for short-selling, sources told Reuters.
The market is now down about 28 percent from its June 12 peak, firmly in bear market territory, despite intensifying efforts by authorities to shore up investor confidence. The market closed down 5.8 percent lower on Friday.
Over the weekend, the People's Bank of China unveiled a bigger-than-expected monetary easing package, cutting both interest rates and the reserve requirement ratio (RRR) for banks. A few days later, the CSRC eased regulations on using borrowed money to speculate on stock markets, canceling a rule that required investors to make additional guarantees if their margin ratio reached 130 percent or else face forced liquidation of their shares.
Regulators also revealed plans to allow pension funds managed by local governments to invest in the stock market for the first time.
"The correction that we're seeing in stocks is fascinating and the fact that the authorities are clearly nervous should make markets nervous," said Bill Blain, a strategist at Mint Partners in London.
Time magazine adds Chinese Stock Markets Are in the Middle of an 'Unprecedented' Slide:
In what analysts are describing as an unprecedented economic situation, China's stock indexes are currently tumbling into a free fall, with panic taking the place of the brash confidence that, until last month, led these markets to rapidly develop into an unsustainable bubble.
That bubble appears to have now burst: by early afternoon local time on Friday, the Shanghai Composite Index had fallen 3.25% to an anemic 3,785.57 points; in the three weeks since it reached a seven-year high, it has lost 30% of its value.
Monetary authorities in Beijing are currently grasping for straws to remedy the situation, but numerous market interventions, including the fourth cut in interest rates since November, have failed to keep investors from frantically selling their Chinese stocks.
The turbulent situation is not yet catastrophic, but it illuminates the greater volatilities of China's fraught existential dynamic: between an autocratic Communist government and the currents of free-market capitalism.
* * *
[S]tate authorities are attempting to blame the economic instability on calculated "foreign forces," the Washington Post reports. State media outlets have alleged that Morgan Stanley or prominent investor George Soros may be purposely interfering in the Chinese markets. [FAUX News China?] Messages making the rounds on WeChat, the country's preeminent messaging service, allege that "'international capital' — or simply capitalism itself — [is] attacking China," according to the Post.
In the face of this supposed malfeasance, prominent figures are encouraging their fellow countrymen to have faith in their faltering economy.
"Hold stocks with confidence," was the advice of Fan Shaoxuan, a executive at microblogging service Sina Weibo, according to the Post. "Win glory for the country even if you lose the last penny."
The BBC adds, China to probe stock market manipulation:
The Shanghai exchange, one of the best performing in the world, more than doubled its value in the last 12 months. But the recent losses have wiped out trillions of dollars of share value, said the BBC's Martin Patience in Beijing.
* * *
Some reports have accused overseas investors of driving prices down by short-selling stocks on Chinese bourses, meaning they were betting on stocks falling.
The China Financial Futures Exchange (CFFEX) has suspended 19 accounts from short-selling for a month, reports Reuters news agency, citing unnamed sources.
However, analysts say the slump was triggered by concerns over inflated valuations and is a correction in the market, which had risen by 150% in the last year.
An editorial in the state-run Global Times has denied that overseas investors, who have limited access to Chinese markets, were manipulating stocks.
"Foreign capital has only a small part of the Chinese stock market," it said. "Large-scale short selling by foreign investors in the Chinese stock market has not appeared and is an unlikely scenario."
Then there is the "Greek Tragedy" playing out in Greece this weekend. An eleventh hour legal challenge to stop the referendum on Sunday has been rejected by the court. Greek debt crisis: referendum to go ahead as court rejects appeal – live updates: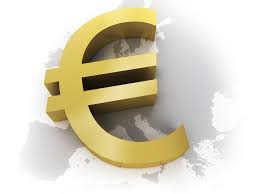 Greece's top court has overruled an appeal from two Greek citizens against the decision to hold a referendum on Greece's latest bailout package, clearing the vote to go ahead on Sunday.
* * *
Earlier on Friday, Tsipras said Thursday's IMF report, which called for debt relief and a 20-year grace period, vindicated the Greek government. According to reports, the US pushed for the report to be published, against European resistance.
* * *
An Ipsos poll just released shows the referendum on a knife-edge. It has 'Yes' on 44% and 'No' one point behind on 43%, with 12% still undecided.
The number of undecided respondents underscores the significant potential for volatility, Ipsos said, describing the referendum as "too close to call."
* * *
There are suggestions that the US pushed for the IMF report to be published this week, overcoming opposition from Europe. Here's the Reuters exclusive:
Eurozone countries tried in vain to stop the IMF publishing a gloomy analysis of Greece's debt burden which the leftist government says vindicates its call to voters to reject bailout terms, sources familiar with the situation said on Friday.

The document released in Washington on Thursday said Greece's public finances will not be sustainable without substantial debt relief, possibly including write-offs by European partners of loans guaranteed by taxpayers. It also said Greece will need at least €50bn in additional aid over the next three years to keep itself afloat.

Publication of the draft Debt Sustainability Analysis laid bare a dispute between Brussels and the Washington-based global lender that has been simmering behind closed doors for months.

Greek Prime Minister Alexis Tsipras cited the report in a televised appeal to voters on Friday to say 'No' to the proposed austerity terms, which have anyway expired since talks broke down and Athens defaulted on an IMF loan this week.

It was not clear whether an arcane IMF document would influence a cliffhanger poll in which Greece's future in the euro zone is at stake with banks closed, cash withdrawals rationed and commerce seizing up.

"Yesterday an event of major political importance happened," Tsipras said. "The IMF published a report on Greece's economy which is a great vindication for the Greek government as it confirms the obvious – that Greek debt is not sustainable."

At a meeting on the International Monetary Fund's board on Wednesday, European members questioned the timing of the report which IMF management proposed at short notice releasing three days before Sunday's crucial referendum that may determine the country's future in the euro zone, the sources said.

There was no vote but the Europeans were heavily outnumbered and the United States, the strongest voice in the IMF, was in favor of publication, the sources said.

The Europeans were also concerned that the report could distract attention from a view they share with the IMF that the Tsipras government, in the five months since it was elected, has wrecked a fragile economy that was just starting to recover.

"It wasn't an easy decision," an IMF source involved in the debate over publication said. "We are not living in an ivory tower here. But the EU has to understand that not everything can be decided based on their own imperatives."
Bloomberg reports, Greece Referendum: What happens if it's a "No":
Greeks are being asked to vote on whether to accept a proposal by the country's creditors for more austerity to keep aid flowing.
Voters have received a clear message from the euro area: vote "Yes" in the July 5 bailout referendum. But Greece's Syriza-led government is pushing the other way.
The 68-word ballot question namechecks four international institutions and asks voters for their opinion on two highly technical documents that weren't made public before the referendum was called.
* * *
Not everyone in Greece is finding the question easy to understand.
With polls showing a tight result, the only thing certain about the referendum is the timing: polls are open from 7 a.m. to 7 p.m. and the result may be known before midnight.
Either way, what follows are emergency negotiations, the outcome deciding which side feels it has the upper hand.
The following scenarios are based on conversations with officials working on how to handle the Greek crisis, along with investors and economists.

Scenario 1: "Yes" – Then a Third Bailout
If Greeks vote "Yes" a third bailout package could come together in a matter of weeks if all sides put their minds to it, although Greece might need to form a new government in the same period. Results from the referendum could be known within hours, and some politicians have raised the prospect of a national unity, pro-European government with parties that backed a "Yes" vote.
Euro-area officials would probably reconvene quickly to consider next steps. Once there's a deal in principle, it's even possible Greece could win disbursement of 3.3 billion euros ($3.7 billion) from central-bank profits on bond purchases – money that was set aside for the second bailout and then taken off the table on June 30.
Scenario 2: Greece Vote "No"
If voters heed Prime Minister Alexis Tsipras's recommendation and reject the bailout terms, Greece wouldn't leave the euro overnight. Instead, the country would face three or four weeks of increasing pressure to start printing its own money.
That's because Greek banks might soon be unable to meet European Central Bank demands for the collateral needed to keep access to Emergency Liquidity Assistance, and the Greek government would run out of cash to pay its bills and workers. At that point, it would be Greece's decision to back out of the currency bloc.
Does the ECB Then Withdraw Support Immediately?
Not necessarily. The ECB probably won't withdraw its support overnight. Instead, the institution's bank supervision arm will decide how to value the government-backed assets held on Greek banks' balance sheets. Meanwhile, the central bank's monetary policy arm will consider whether to object to collateral that lenders post to gain ELA access from the Bank of Greece.
Then, the banks would face a call for new collateral and might come up short. Taken together, the supervisory and ELA review could show the Greek banks to be insolvent, and Greece wouldn't have the means to use euros to prop them up again.
Greece also faces a series of financing hurdles, including bill refinancings and loan repayments. Things could come to a head on July 20 – if they haven't already – when Greece needs to repay about 3.5 billion euros in bond redemptions for securities held by the ECB.
How Will the Lawyers Handle It?
Once Greece restarted its own currency, the legal procedures would need to play catch-up. Any contracts signed in euros will be thrown into question. Some sort of legal procedure will then need to be found to get Greece out of the euro, or at least to suspend its membership.
As one way around the hurdle, euro-area finance ministers are considering whether Article 352 of the European Union's founding treaties might offer some basis. That section, which provides for the extraordinary adoption of measures, can only be used by unanimity and working with the European Commission and European Parliament.
What Would Happen When the Drachma Returns?
Any new currency would probably start off by posting a hefty discount to the euro. Analysts have said Greece's citizens would see an initial 30 percent to 40 percent drop in their purchasing power should the nation replace the euro.
After introduction, its value could sink lower as prices rise at the same time and inflation picks up. If Greece is lucky, the new currency would reach an equilibrium after a few months, perhaps buoyed by savings, foreign-held euros and tourism spending.
It's also possible the Greek economy could go into freefall. At that point, they might need another international bailout anyway, when things could look far worse.
The global economy may get real interesting real fast. And, of course, Tea-Publicans  will blame President Obama for the manipulations by the "masters of the universe" of the financial world, who are to blame.