So I read today that Twitter to label or remove misleading claims on vote results: starting September 17 it will label or remove misleading claims that try to undermine public confidence in elections.
Does this include @realDonaldTrump and Trump campaign Twitter accounts, because "Dear Leader" is the worst purveyor of false and misleading claims about mail-in voting and election results. Trump is systematically creating a narrative to undermine the legitimacy of the election before election day so that he can challenge all of those mail-in ballots yet to be counted that will take weeks to fully count.
Many Americans are expected to vote by mail due to the COVID-19 pandemic, which is likely to delay election results. Social media companies have been working to strengthen their policies to prevent misinformation, but it's not clear if their efforts will be enough.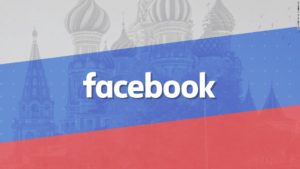 Facebook said last week it will restrict new political ads in the week before [do it now!] the election and remove posts that convey misinformation about COVID-19 and voting. It will also attach links to official results to posts by candidates and campaigns that prematurely declare victory.
Twitter has had more aggressive policies than Facebook. It has banned political ads altogether and began labeling President Donald Trump's tweets with fact checks in May, earning his ire.
San Francisco-based Twitter said its policy of labeling, rather than removing violating tweets from world leaders, will still apply with its newest rules. This means even if a candidate posts misleading claims about the election outcome, the post would likely stay up because Twitter deems it in the "public interest." That said, the post's visibility would be reduced and people won't be able to retweet it.
"We will not permit our service to be abused around civic processes, most importantly elections," Twitter said in a blog post Thursday. "Any attempt to do so — both foreign and domestic — will be met with strict enforcement of our rules, which are applied equally and judiciously for everyone."
Bullshit! Our social media companies are recklessly irresponsible in allowing crazy conspiracy theories, disinformation and foreign state adversary propaganda to undermine our democracy on their platforms. A warning label is insufficient. More is required.
We already know the Trump campaign game plan: to declare victory on the evening of Election Day regardless of what the results estimated by the media pool say — I would argue that no state should be "declared" by the media on Election Day evening because of the outstanding number of mail-in ballots remaining to be counted — and then contest any remaining mail-in ballots to be counted as illegitimate. This Is Democrats' Doomsday Scenario for Election Night. As Fareed Zacharia says, we should Prepare for election month, not election night, something we have become accustomed to here in Arizona.
The Dean of Republican election law lawyers, Benjamin L. Ginsberg (above photo), who has represented the Republican Party in numerous election law disputes over three decades, is having none of it. He is taking a moral stand that he will not participate in this attempt to undermine public confidence in the election result. You should listen to him.
Writing at the Washington Post, Ginsberg says Republicans have insufficient evidence to call elections 'rigged' and 'fraudulent':
Legions of Republican lawyers have searched in vain over four decades for fraudulent double voting. At long last, they have a blatant example of a major politician urging his supporters to illegally vote twice.
The only hitch is that the candidate is President Trump.
The president, who has been arguing that our elections are "rigged" and "fraudulent," last week instructed voters to act in a way that would fulfill that prophecy. On Wednesday in North Carolina, he urged supporters to double vote, casting ballots at the polls even if they have already mailed in absentee ballots. A tweet claiming he meant only for people to check that their ballots had been received and counted sounded fine — until Trump renewed his original push on Thursday evening in Pennsylvania and again Friday at a telerally.
Note: Georgia Revealed Double-Voting Cases But No Evidence Of Malign Intentions:
Secretary of State Brad Raffensperger, a Republican, made the announcement in a news conference on Tuesday. He said the thousand voters turned in absentee ballots and then voted in person in the state's June primary, but he provided few details apart from that. [W]hen pressed, he acknowledged he didn't know whether any of them did so intentionally.
Maybe Trump's evil plan was already in effect.
The president's actions — urging his followers to commit an illegal act and seeking to undermine confidence in the credibility of election results — are doubly wrong. They impose an obligation on his campaign and the Republican Party to reevaluate their position in the more than 40 voting cases they're involved in around the country.
These cases are part of a torrent of 2020 voting litigation that pits Republicans' belief that election results won't be credible without state law safeguards against Democrats' charges that many such rules are onerous and designed to suppress the votes of qualified citizens inclined to vote Democratic.
The president's words make his and the Republican Party's rhetoric look less like sincere concern — and more like transactional hypocrisy designed to provide an electoral advantage. And they come as Republicans trying to make their cases in courts must deal with the basic truth that four decades of dedicated investigation have produced only isolated incidents of election fraud.
These are painful conclusions for me to reach. Before retiring from law practice last month, I spent 38 years in the GOP's legal trenches. I was part of the 1990s redistricting that ended 40 years of Democratic control and brought 30 years of GOP successes in Congress and state legislatures. I played a central role in the 2000 Florida recount and several dozen Senate, House and state contests. I served as counsel to all three Republican national party committees and represented four of the past six Republican presidential nominees (including, through my law firm, Trump 2020).
Each Election Day since 1984, I've been in precincts looking for voting violations, or in Washington helping run the nationwide GOP Election Day operations, overseeing the thousands of Republican lawyers and operatives each election on alert for voting fraud. In every election, Republicans have been in polling places and vote tabulation centers. Republican lawyers in every state have been able to examine mail-in/absentee ballot programs.
The president has said that "the only way we can lose … is if cheating goes on." He has asserted that mail-in voting is "very dangerous" and that "there is tremendous fraud involved and tremendous illegality."
The lack of evidence renders these claims unsustainable. The truth is that after decades of looking for illegal voting, there's no proof of widespread fraud. At most, there are isolated incidents — by both Democrats and Republicans. Elections are not rigged. Absentee ballots use the same process as mail-in ballots — different states use different labels for the same process.
Note: The one recent genuine case of election fraud was committed by Republicans in a 2018 North Carolina congressional race, which resulted in the election being voided and a special election held to fill the congressional seat. How Republicans Tried to Rig an Election in North Carolina (And Almost Got Away With It). The best part is, it involved "getting voters to request absentee ballots, and then attempting to harvest and tamper with those ballots prior to their completion by the actual voter," something Republicans have long accused Democrats of without presenting any evidence.
The Trump 2016 campaign, of which I was not a part, could produce no hard evidence of systemic fraud. Trump established a Presidential Advisory Commission on Election Integrity in 2017 to expose all the fraud he maintains permeates our elections. He named the most vociferous hunters of Democratic election fraud to run the commission. It disbanded without finding anything.
The Heritage Foundation Election Fraud Database has compiled every instance of any kind of voter fraud it could find since 1982. It contains 1,296 incidents, a minuscule percentage of the votes cast. A study of results in three states where all voters are mailed actual ballots, a practice at the apex of the president's outrage, found just 372 possible cases of illegal voting of 14.6 million cast in the 2016 and 2018 general elections — 0.0025 percent.
The president's rhetoric has put my party in the position of a firefighter who deliberately sets fires to look like a hero putting them out. Republicans need to take a hard look before advocating laws that actually do limit the franchise of otherwise qualified voters. Calling elections "fraudulent" and results "rigged" with almost nonexistent evidence is antithetical to being the "rule of law" party.
Many of the GOP's litigation concerns are meritorious in principle. But the president's inflammatory language undercuts the claim that Republicans seek merely to uphold statutory safeguards needed to validate the results' credibility.
Republicans need to rethink their arguments in many of the cases in which they are involved — quickly. Otherwise, they risk harming the fundamental principle of our democracy: that all eligible voters must be allowed to cast their ballots. If that happens, Americans will deservedly render the GOP a minority party for a long, long time.
Aaron Blake of The Post notes this is A shot across the bow on Trump's baseless voter fraud claims:
If there's one Republican whose name is synonymous with election law, it might be Benjamin L. Ginsberg. Ginsberg has been front and center for numerous voting battles for nearly four decades — most notably the Bush-Gore 2000 recount in Florida — before retiring in recent weeks.
Ginsberg apparently isn't going quietly into retirement. Late Tuesday, this titan of Republican election law issued both a broadside against Trump's voter fraud rhetoric and — perhaps more notably — a warning for a party that is increasingly abiding it.
Ginsberg's Washington Post op-ed pitches this moment as a time for the GOP to choose: It can either distance itself from Trump's rhetoric, or it can set its legitimate concerns about election security ablaze at the altar of Trump.
Blake recounts many of Ginsberg's legal battles for Republicans over the years. Ginsberg has never been one of the "good guys" in my book,  I have long considered him a nemesis in election protection legal battles. Far too often he has won, and not for the betterment. Maybe he has reformed now that he has retired. Who knows.
Ginsberg's new plea to his party comes as it has almost completely avoided pushing back on Trump's false and hyperbolic claims about the dangers of mail-in voting. To the extent Republicans have pushed back, it has been a transactional argument: the idea that Trump saying these things might discourage Republicans from voting by mail and could damage their election hopes. (And there's plenty of evidence for that.)
But Ginsberg goes beyond even that, arguing that the whole thing isn't just wrong and deleterious to the GOP's 2020 efforts, but that it will undermine other GOP efforts to truly safeguard elections — and risks undermining democracy as a whole.
And he suggests the cost might be even bigger than just losing in 2020.
"Republicans need to rethink their arguments in many of the cases in which they are involved — quickly," he wrote. "Otherwise, they risk harming the fundamental principle of our democracy: that all eligible voters must be allowed to cast their ballots. If that happens, Americans will deservedly render the GOP a minority party for a long, long time."
If anyone is in position to deliver such a warning, it would seem to be Ginsberg. We'll see if anyone's listening.
Certainly Donald Trump is not listening. At his North Carolina rally on Tuesday, President Donald Trump urged his supporters to gather at polling places in November and take it upon themselves to monitor the election. Trump Orders His Frenzied Crowd to Act as 'Poll Watchers' on Election Day:
It used to be unthinkable that a U.S. president would effectively encourage voter intimidation at the polls—but no longer. In an extraordinary call to action President Donald Trump urged his supporters to gather at polling places in November and take it upon themselves to monitor the election. Whipping his fans up into a frenzy with baseless fear-mongering, he warned them to expect "thieving, and stealing and robbing" at the polls. "Watch it. Be poll watchers when you go there. Watch all the thieving and stealing and robbing they do. Because this is important. We win North Carolina, we win," said the president. Trump has spent months trying to cast doubt on the legitimacy of the election in an apparent attempt to prepare for a defeat or a legal fight in the event of a close result.
Donald Trump's very own MAGA red caps, his version of Italian "black shirts" and German "brown shirts" fascist militias, are being encouraged to engage in illegal voter intimidation at the polls. All the more reason why you should vote early by mail-in ballot.
The Washington Post dissect Trump's breathtaking onslaught on the truth and the integrity of an upcoming U.S. election. Trump's fusillade of falsehoods on mail voting.