The political party that always likes to scream "election fraud!" is the party that always seems to get caught engaging in election fraud. Keep a close eye on the Nevada Democratic Caucus today. The results may be tainted by a GOP plot for an election fraud scam.
Steve Benen reports, Nevada Republicans eye electoral mischief in Dem caucuses: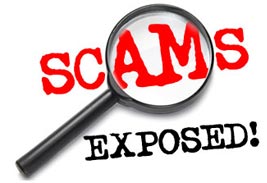 The Nevada Democratic caucuses are Saturday, and though no one can say with confidence what's going to happen, the results are going to generate a lot of scrutiny.
* * *
Jon Ralston, an MSNBC political analyst and influential voice in Nevada media, this week introduced a possible wrinkle. In order to participate in the Democratic caucuses tomorrow, a Nevadan has to be a registered Democratic voter. That may sound straightforward, but the details open the door to mischief. As Ralston explained earlier this week:
Republicans closed their registration rolls on Feb. 13, and that is the file that will be used on Feb. 23. Democrats are allowing same-day registration on Saturday.

So: A Republican registered by Feb. 13 could show up at a Democratic caucus site on Saturday, switch to the Democratic Party, vote and then still participate on Tuesday because the party switch would not show up on the GOP caucus rolls.

[Dual voting is voter fraud. Will the Nevada Secretary of State and Attorney General pursue these dual voters for voter fraud? And if dual voters can be identified, how will this affect the Democratic Caucus results?]

Clark County Voter Registrar Joe Gloria confirmed Monday that this could happen. And he also pointed out that the Republican-become-Democrat could switch back to the GOP in time to vote in the June primary.

The question then becomes obvious: would mischievous Republicans, eager to help Bernie Sanders, participate in the Democratic caucuses to boost the candidate the GOP is eager to face in the fall?
The answer is, maybe.
Ralston noted yesterday that "organized" Republican efforts to intervene in the Democratic contest are now underway. This includes College Republicans urging members to support the "socialist" in order to help the GOP candidate "prevail" in November, and coincided with work from a prominent conservative activist in Nevada encouraging Republicans to intervene with a similar message.
Time will tell whether this activism has its intended effect, and if Clinton hangs on, it'll be a moot point. What's more, if Sanders wins in a landslide, there won't be much room for quibbling.
I can't help but wonder, though, if Nevada Republicans fully appreciate the potential for unintended consequences. What they want is a Sanders victory. What they don't want is for Team Clinton to have a credible case that the results were tarnished by GOP mischief.
If Sanders wins narrowly, don't be too surprised if a whole lot of Dems start arguing on Saturday night, "Bernie's victory was bolstered by an organized Republican campaign based on the belief that he's a sure-fire loser in November."
Stay tuned.
UPDATE: Hillary Clinton pulled out a solid win in the Nevada Caucus, though probably not as decisive as she had hoped at the start of the campaign season. Any GOP plot for election fraud fizzled.
Unofficial Results
Candidate      Delegates   Vote %
Clinton               19              52.7
Sanders              15              47.2