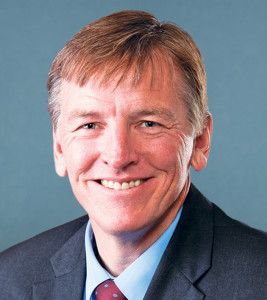 Back in February of this year, The Arizona Republic editorialized,  Our View: Rep. Paul Gosar is a disgrace to Arizona. Somebody please unseat him. It is a damning editorial. The Republic also has a Top Worst Moments video of Rep. Gosar's most embarrassing moments to accompany its editorial opinion.
Gosar is Arizona's most embarrassing congressman.
Now six of Paul Gosar's siblings — count 'em, six! — are appearing in a campaign ad begging voters to reject their insane racist brother and vote for Dr. David Brill, the Democratic candidate in CD 4. Paul Gosar's siblings urge voters to support his opponent Dr. David Brill:
Six of U.S. Rep. Paul Gosar's siblings have appeared in online ads asking Arizona voters to back David Brill, their brother's Democratic opponent in November. See the ad "A family defends its honor."
The stunning public endorsement underscores the family's rancorous relationship with the conservative firebrand who has represented Arizona's 4th Congressional District since 2011.
"It would be difficult to see my brother as anything but a racist," sister Grace Gosar says in an ad for Brill.
"I think my brother has traded a lot of the values we had at our kitchen table," sister Joan Gosar says in another.
Paul Gosar responded to his family members Saturday, and he only reinforced their concerns.
By way of comparison I saw Gosar's sister, Jennifer Gosar, interviewed on CNN and she appeared calm, rational, and reasonable compared to her hateful brother's diatribe. See Video.
The public estrangement of Gosar from his brothers and sisters first became publicly known a year ago, when they expressed their dismay for Gosar's political views in a letter to the Kingman Daily Miner.
But the family's latest intervention in Gosar's political career reveals the depths of the gap between one of the most conservative members of Congress and the people who have known him all of his life.
The Gosar clan, all of whom live outside Arizona, first went public with their differences over their brother's views after he suggested that liberal donor George Soros may have been a Nazi collaborator as a youth in an interview with "Vice News" for HBO.
Since then, the family has peppered the four-term congressman with insults on social media.
In interviews with The Republic, several of his siblings acknowledged they were no longer close to their brother because of the intensity of their disagreement with his publicly stated views.
This family feud has garnered national media attention, including the New York Times, Six Siblings of a Republican Congressman Endorse His Opponent in Campaign Ads, and the Washington Post. Six siblings of a GOP congressman endorsed his opponent.
Endorsement season is coming soon, and its up to The Arizona Republic and other media outlets to endorse Dr. David Brill for Congress in CD 4, a far superior candidate who will far better represent Arizona. Gosar's gotta go!
---
Support volunteer citizen journalism at the Blog for Arizona with a donation today. Your secure contribution keeps the Blog online and sustains a free press in Arizona.
---