By Karl Reiner
By now, Gov. Brewer must realize that SB 1070, the problematic legislative highlight of 2010, hasn't done much to improve immigration law enforcement. As its critics expected, SB 1070 generated a host of expensive, complicated court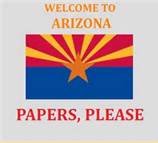 cases and damaged Arizona's economy and reputation. No other border state found it necessary to pass legislation similar to SB 1070. The weird ability of Arizona's legislators to produce distasteful legislation that results in ridicule being heaped upon the state is detrimental to the economy. It undermines all the other efforts to promote economic growth and create jobs for the state's 228,500 unemployed people.
When SB 1062, an unnecessary bill designed to allow businesses to discriminate against customers based on religious belief sailed through the polarized legislature last month, it generated a massive wave of incredulity and indignation. As Arizona's outlandish legislative behavior once again garnered national attention, the governor wisely decided to veto it. There was no reason to create another economic fiasco, especially when one of Gov. Brewer's stated goals is to improve the state's economy.
Despite the strident criticism of federal immigration policing efforts in Arizona, the Obama administration has been deporting illegal immigrants at a rate higher than previous administrations. Deportations have been running at an annual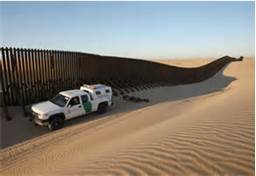 rate exceeding 365,000. Although few in the ruling circles in Phoenix will admit it, the federal immigration enforcement effort is neither small nor cheap, it costs $17.9 billion per year. With immigration reform stalled in Congress, the border security enhancements the governor insists are needed to tighten security on the Arizona-Mexico border are being delayed by the intransigence of the Tea Party Republicans in the U.S. House of Representatives.
According to economic analysts, the Mexican economy is in the early stages of an upward economic expansion. Its GDP is expected to grow between 3%-4% in 2014. The country's reform-minded president is continuing the slow, tedious process of reforming and liberalizing the economy. Mexico has become the world's largest exporter of cars after Germany, South Korea and Japan. With two-fifths of population under the age of 20, Mexico does not face an aging labor force problem. The net flow of migrants from Mexico to the U.S. appears to have halted and may be running in reverse as the improving Mexican economy begins to draw people back home.
A growing number of Arizona state leaders are beginning to accept the fact that that Mexico's improving economy offers opportunities, not just problems. The expansion of the Port of Guaymas, the improvements at the Mariposa Port of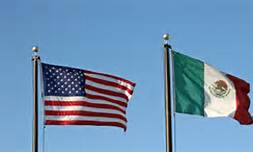 Entry at Nogales and the excellent rail connections to Tucson can help make Southern Arizona a hub for international trade. Gov. Brewer is collaborating with the governor of Sonora, Mexico on a joint project to attract technology companies to the Arizona-Sonora region. A recruiting mission to Israel that will be led by the governors is in the planning stage.
In 2013, Arizona's exporters shipped merchandise exports valued at $19.3 billion to foreign destinations. Of the total, $7 billion went to Mexico, Canada received $2.3 billion and $1 billion in goods were shipped to China. They seem to be able to do things bigger and better in Texas. The state's 2013 shipments to Mexico amounted to $100.9 billion. While Arizona's leaders were busy complaining about border problems, the Texans were improving cooperation on trade matters with their counterparts in Mexico. Their astuteness may be a factor in making the unemployment rate in Texas lower than Arizona's.
On the charitable side of the complex border issue, the Kino Border Initiative in Nogales, Sonora provides services to deported migrants. It run an aid center and operates a shelter for deported women and children. The Kino charity is seeking donations of Ibuprofen, Benadryl, anti-fungal and pain creams and patches such as Icy Hot for use in its humanitarian assistance program. Cash donations are always welcome. The organization has a website, the mailing address is: P.O. Box 159, Nogales, AZ 85628.