You may recall that the mythical moderate Republican Ethan Orr (R-Tucson) aka "E.Orr" got himself some media coverage earlier this year for a bill he sponsored pertaining to auto liability insurance. Law could mean increase in auto insurance fees for Arizonans: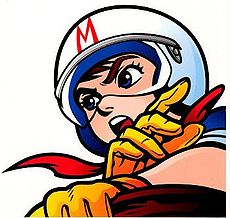 Arizona motorists may soon have to obtain — and pay for — more insurance coverage.
Legislation sponsored by Rep. Ethan Orr, R-Tucson, would make it illegal to operate a motor vehicle without insurance that provides at least $25,000 for any individual injured. The current minimum is just $15,000.
Similarly, coverage for injuries to multiple victims in any one mishap would have to go from $30,000 to $50,000.
Motorists would need to purchase at least $20,000 coverage for property damage to things like someone else's vehicle or a city-owned streetlight, double the current figure.
Orr conceded the move will mean increased costs for those who now carry just the bare minimum, and estimates from various sources say the average would be anywhere from $50 to $100 more a year. But he said the move is long overdue.
Orr said the current minimums are not enough to ensure that those liable for accidents have adequate coverage to pay the expenses of those they hurt.
A source who has conducted opposition research into E.Orr provided me with a copy of the report. It turns out that E.Orr has reason to be concerned about auto liability insurance coverage. He should be concerned about his own coverage.
From the report:
VEHICLE CITATION HISTORY:
Since 1997, Ethan Orr has been cited for:
20 parking violations

9 speeding tickets (including going 19mph over the speed limit in June of 2006)

at the intersection of Country Club and Blacklidge

at the intersection of Broadway and Craycroft

at the intersection of Oracle and River

at the intersection of Speedway and N Mc Kinley Ave

location given: 11Kino 4545, which I presume to be 4545 Kino Parkway

4 instances of driving without proof of insurance

3 instances of driving without current registration
In addition, Mr. Orr has been ordered 3 times to enroll and complete a Defensive Driving class. In the thirty citations occurring in the Tucson area alone, Mr. Orr has been fined over $3,000.
Damn, E.Orr! Give the public a heads up before you get into your car and drive on our streets.
The Defensive Driving program comes with limitations:
Dismiss AZ Traffic Tickets
You'll be eligible to use a defensive driving course to dismiss a traffic ticket if you:
Have not used a defensive driving course to dismiss a ticket within the past 24 months.
Are only dismissing 1 violation.
Were not in an accident that involved a serious injury or death.
Hold a non-commercial driver's license.
Complete the course at least 7 days before your scheduled court date.
And also:
Arizona Driving Record Points
When you are convicted of a traffic violation and cannot use a defensive driving course to dismiss the ticket, you'll receive points on your Arizona driving record.
Completing a defensive driving course cannot be used to remove existing points from your driving record.
Too many driving record points can lead to driver's license suspensions, revocations, fines, and other penalties.