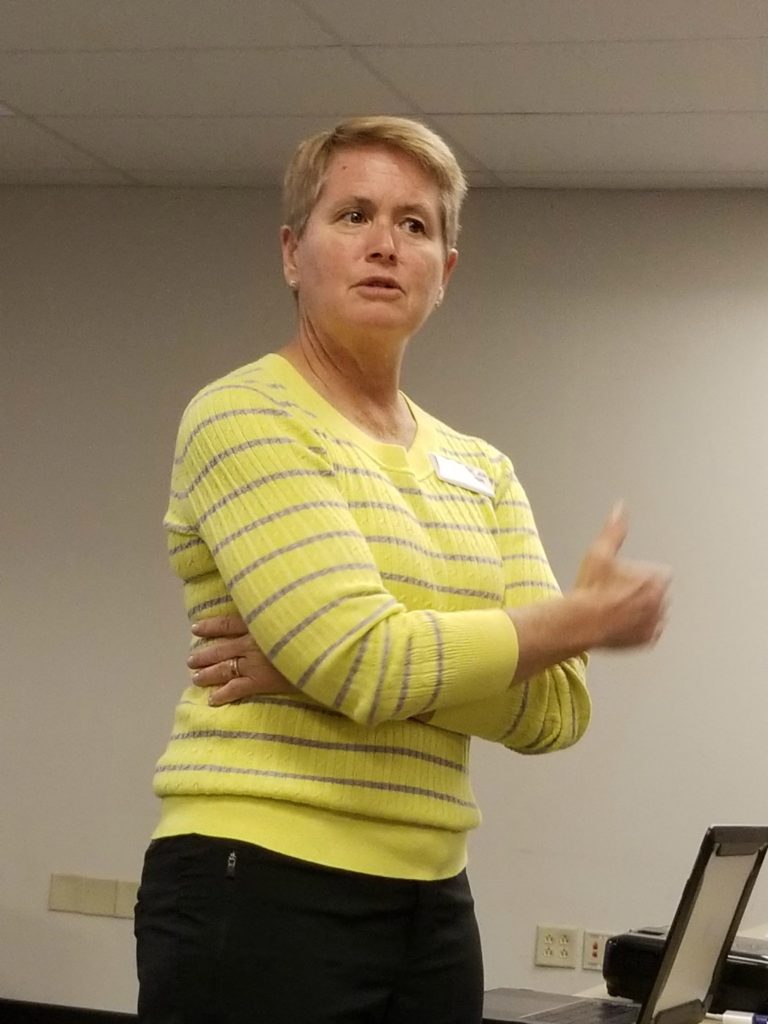 Arizona could be Gerrymandered into mostly Republican voting districts because of a dangerous GOP bill — SCR1034 — which has passed the AZ Senate and is awaiting action in the state House.
"Write and call your representatives that you want to stop SCR 1034 because it's incompatible with citizen rights," said Hollace Lyon, a Democratic Candidate for House in LD11. "If it were to pass, we would really be at peril," she says.
The bill would pack the Arizona Independent Redistricting Commission ("AIRC") with three additional people, handpicked by the majority Republicans with no proper screening or nomination process.
The AIRC draws voting district boundaries following the law, which requires equal populations, respect of communities of interest, geographic compactness and contiguity, respect for visible geographic features like highways, and competitive districts.
Lyon, a retired Air Force Air Force Colonel, spoke at Gerrymandering? Let's call it what it is: Cheating! sponsored by The Arizona Ground Game civic organization.
Strong positions for voter rights
Lyon has taken strong positions against corporate welfare and wasteful corporate tax giveaways, in favor of properly funding public education and giving teachers meaningful pay raises, and in favor of boosting the economy by investing in job-training, research, and infrastructure.
Lyon along with Democrat Barry McCain is working to unseat one of the state's most despised House members — Republican Mark Finchem. Finchem, of Oro Valley, led the litigation that forced Tucson to stop destroying weapons seized in crimes and stopping a popular ban on plastic bags in Bisbee.
When a House discussion arose to ban bump stocks that turn guns into automatic weapons, Finchem made preposterous arguments that video games were the cause of gun violence. He pursues pointless arguments — like whether a humanist invocation by Rep. Athena Salman gave was really a "prayer," and threatening litigation so he can dominate the state Board of Regents.
Finchem's loathable GOP colleague, Rep. Vince Leach (who is running for State Senate) has worked to undermine the Independent Redistricting Commission (AIRC). "Lynch says he loves America, but he does not like the idea that voters have a say in drawing voting district lines," Lyon says.
For example, Leach has pursued partisan litigation against the AIRC, tying up its board members with cases that the courts immediately throw out. For example, the Maricopa County Superior Court on March 16 dismissed every claim raised by Leach and his cronies in Leach v. AIRC.  In rejecting Lynch' claims, the judge held that the record supported the Commission's process and refused to second-guess the discretionary judgments of the commissioners.
"If you don't make your voice heard, Arizona could be Gerrymandered," Lyon warned.