The House on Thursday passed a package of health care bills that tied shoring up the Affordable Care Act aka "Obamacare" to lowering drug prices, as Democrats tried to hold Republicans — the saboteurs of Obamacare — to their campaign promises to secure coverage for pre-existing medical conditions and rein in the cost of prescription medicine.
The New York Times reports, House Passes Legislation Aiming to Shore Up Health Law and Lower Drug Costs:
"There's been a relentless campaign of sabotage by the Trump administration to deny people health care, and thankfully, the new Democratic majority in the House has taken action," Speaker Nancy Pelosi said at a Wednesday news conference to push the legislation. "But the Republican-led Senate? No movement. Nothing."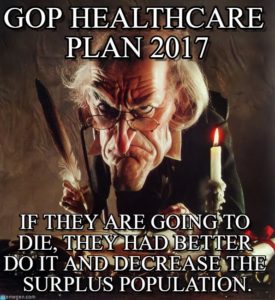 By combining the bills to shore up the Affordable Care Act with several bipartisan measures to address high drug prices, Democrats had hoped to lure in some Republican support. But the minority party did not bite, calling the package "a bailout" for the health law and instead introducing a Republican bill that included only the drug-pricing measures, plus an extension of funding for community health centers and the National Health Service Corps.
"By jamming together our bipartisan efforts to lower drug costs with clearly partisan bills to bail out Obamacare, Democrats are once again putting politics — and partisanship — over bipartisan policy," said Representative Greg Walden, Republican of Oregon. "Sadly, House Democrats couldn't pass up a chance to play gotcha politics."
This guy voted to kill "Obamacare" and to take away your healthcare, multiple times, so cry me a river you WATB.
The vote was 234 to 183, with [only] five Republicans siding with the majority. One bill would restore $100 million in funding the Trump administration had cut for "navigator" groups that help people sign up for insurance through the Affordable Care Act's online exchanges. Another would reverse a Trump administration rule that expanded the sale of short-term health insurance plans that often cost less than Obamacare plans but do not have to meet the same requirements, including covering pre-existing conditions and "essential health benefits" such as maternity care and prescription drugs.
The bills would also provide money for states to create their own online marketplaces where people can buy health coverage under the law. Currently, all but 11 states and the District of Columbia rely on the federal marketplace, HealthCare.gov. But state-based marketplaces have generally offered a greater choice of insurers and lower premiums.
The bills came a week after the House passed another measure pushing back on President Trump's efforts to weaken the Affordable Care Act; in all, Democrats are planning to pass a dozen bills meant to strengthen the law this month as part of a campaign to keep Republicans on the defensive on health care before the 2020 election.
Democrats from both chambers went so far as to wield a sledgehammer — representing the Republican approach to health care protections, they said — at a news conference on Wednesday.
The drug-pricing bills passed Thursday would take aim at the tactics that drug makers use to protect their monopolies and market share, which help keep drug prices high. One would seek to ban "pay-for-delay" deals, in which brand-name manufacturers pay makers of generic pharmaceuticals to delay bringing a lower-priced drug to market. Another would loosen the rules on the exclusive six-month sales period that a generic drug maker gets when it is the first to market after a brand-name drug loses its patent protection.
The measures are considered low-hanging fruit that would not substantially lower what Americans and their insurers pay for drugs.
Still, Democrats and their allies framed the bills as a test for Senate Republicans to make good on their pledge to lower drug prices.
"President Trump and his allies in Congress claim to care about Americans' health care and making prescription drugs more affordable — now we'll find out if that's true," Margarida Jorge, the executive director of Health Care for America Now, a coalition of labor unions and other groups that promote the Affordable Care Act, said in a statement before the vote.
The Senate is working on its own package of health-related bills, based partly on recommendations on cost controls that Senator Lamar Alexander, Republican of Tennessee, solicited from doctors, patients and others. The Senate health committee plans to mark up the legislation this summer, focusing less on expansion of coverage and more on the cost of care.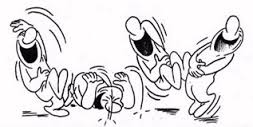 The Trump administration has stepped up its own efforts to prove Republicans are the "Party of Great HealthCare," as the president tweeted in March, even as it seeks to have the entire Affordable Care Act struck down in court. Last week, the administration announced it would start requiring pharmaceutical companies to include the price of prescription drugs in television advertisements if the cost exceeds $35 per month.
The next day, Mr. Trump called on Congress to help Americans who get unexpected bills from out-of-network doctors and hospitals after both emergency and scheduled medical visits. The so-called surprise billing issue is a popular one; in the week since Mr. Trump's appeal, both the House and Senate have presented bipartisan proposals to address it.
In a related development, Over 40 states are suing generic drug companies for alleged conspiracy to hike prices:
More than 40 state attorneys general have filed a lawsuit against generic drug manufacturers over allegations that companies conspired for years to fix drug prices.
According to the lawsuit filed in Connecticut on Friday by 43 states and Puerto Rico, evidence shows these drug manufacturers embarked upon "one of the most egregious and damaging price-fixing conspiracies in the history of the United States."
Investigators allege that the companies worked together to artificially inflate and manipulate prices for over 100 different types of generic drugs — including diabetes, cancer, and arthritis treatments.
The lawsuit implicates 20 firms and names 15 individual senior executives that oversee sales, marketing, and pricing. According to investigators, the drugs named in the suit account for billions of dollars of sales in the United States — a country which already has some of the highest drug prices in the world, especially compared to those where the government regulates or negotiates prices of new drugs.
"We have hard evidence that shows the generic drug industry perpetrated a multibillion dollar fraud on the American people," said Democratic Connecticut Attorney General William Tong.
Tong said investigators have collected emails, text messages, phone records, as well as information from "former company insiders." This evidence, he said, "will prove a multi-year conspiracy to fix prices and divide market share for huge numbers of generic drugs."
The lawsuit alleges that the generic drug companies agreed to not compete with each other, instead settling for what they called a "fair share" of the market in order to avoid prices being lowered due to competition.
Then in 2012, according to the lawsuit, companies decided to "take this understanding to the next level." Beyond simply maintaining their "fair share" of the market, the suit states manufacturers started to "significantly raise prices on as many drugs as possible."
To do this, the suit describes how one of the companies named, Teva Pharmaceuticals USA Inc. — a wholly owned subsidiary of Israeli-based Teva Pharmaceuticals Industries Ltd. — selected a group of competing companies with which it had "very profitable collusive relationships" to develop a drug pricing strategy. Beginning in July 2013, the suit alleges Teva significantly raised prices for roughly 112 different drugs, 86 of which it worked on with its "high quality" competitors.
Among the demands of the civil suit is that the companies' profits that resulted from these actions be paid to the state agencies and consumers harmed as a result.
Friday's lawsuit is the second one to be filed in this investigation; the first, filed in 2016, named 18 corporate defendants and two individual defendants.
Arizona Attorney General Mark Brnovich, who is among the 17 Republican attorneys general who are seeking to overturn the Affordable Care Act in its entirety and take away your health care, nevertheless joined this bipartisan lawsuit against the pharmaceutical industry. AG Mark Brnovich joins price-fixing lawsuit against generic drug makers.